Brandon's Review | Davidoff Winston Churchill Late Hour
Brandon's Thoughts: The Late Hour is a fantastic release from Davidoff Cigars. I love their ability to use the single-malt scotch barrel without overpowering the cigars flavors. It is rich, creamy and has a wonderful caramel finish that will you coming back for a box. My favorite size is the Churchill, but I can vouch for this cigar in any size. Pairing: Glenmorangie Lasanta
About Renegade Cigars
At Renegade, you will find one of the largest humidors in the Dallas area. You will find the best selection of the most popular brands that are desired by people all around the country. Our humidor houses a perfectly curated selection of major brands that you cannot find anywhere else in the cigar world.
Customer Reviews
A great full bodied Davidoff
This is my favorite Davidoff to have after dinner. It's full bodied and is really smooth and creamy. The most pronounced notes to me are leather and dark chocolate. This is like the Camacho American Barrel Aged all grown up, wearing a suit.
07/17/2022
Mike M.

United States
Davidoff The Late Hour
Great cigar!! Well worth the $$ Thanks Renegade !!
07/17/2022
David E.

United States
Great at any Hour
This is a great smoke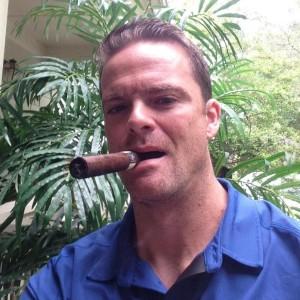 SS
07/03/2022
Shane S.

United States
Delightful Treat
The whole experience is important. It's always a joy chatting with Brandon and asking his expertise and experience on the matter. The Davidoff line and profiles are premium to begin with. Then you add an amazing experience and learn the backstory of the production of the cigar. Now you have the icing on the cake. As you smoke this cigar you tend to reflect on this experience. It's a delightful treat and I appreciate Brandon's premium service.
06/18/2022
Christopher D.

United States
Smoke em if you got 'em
Great barrel aged cigars, one of my favs.
03/18/2022
T.J. Messinbird

United States
My Favourite Cigar
I've always been a fan of the darker, and a little more stout flavoured cigars. This one absolutely takes the title, in my mind. The dark chocolate, woody, and coffee flavours are what stand out most when I smoke this cigar. Great with a scotch in the evening, or a coffee in the afternoon(IMO). The robusto size is my favourite in this cigar, I think due to its strong flavours. A larger size becomes too stout in the last 3rd, in a Churchill or toro. This is my absolute favourite cigar to smoke, period.