The ADVentura Queen's Pearls is the sister cigar to the King's Gold, but this is definitely not a second place cigar! This fantastic blend features top shelf 5 year aged tobacco with Ecuadorian, Nicaraguan and Dominican fillers, an Ecuadorian binder and wrapped in a beautiful Connecticut shade wrapper.
The ADVentura Queen's Pearls goes through a special fermentation process to accentuate a lighter tasting profile and is then ageed for an additional 4 months after rolling. This cigar has truly royal tasting notes with flavors of vanilla, citrus fruits and black tea. While definitely a mild-medium blend, this cigar still packs a ton of unique and well balanced flavors. 
Henderson Ventura manages to impress the entire cigar industry whenever he relases a new cigar, and this blend is definitely another masterpiece that goes perfectly with the fuller flavored King's Gold. If you were to smoke 2 cigars all day, we'd reccomend starting with the ADVentura Queen's Pearls first, then ending with the King's Gold. 
ADVentura Queen's Pearls Details:
Size: Corona 6x44, Robusto 4.5x50, Toro 6x54, Lancero 7x40
Strength: Mild - Medium 
Tasting Notes: Vanilla, citrus fruits, black tea
Estimated Smoke Time: 40 minutes - 70 minutes
Regular price
Sale price
$11.98
Unit price
per
Sale
Sold out
View full details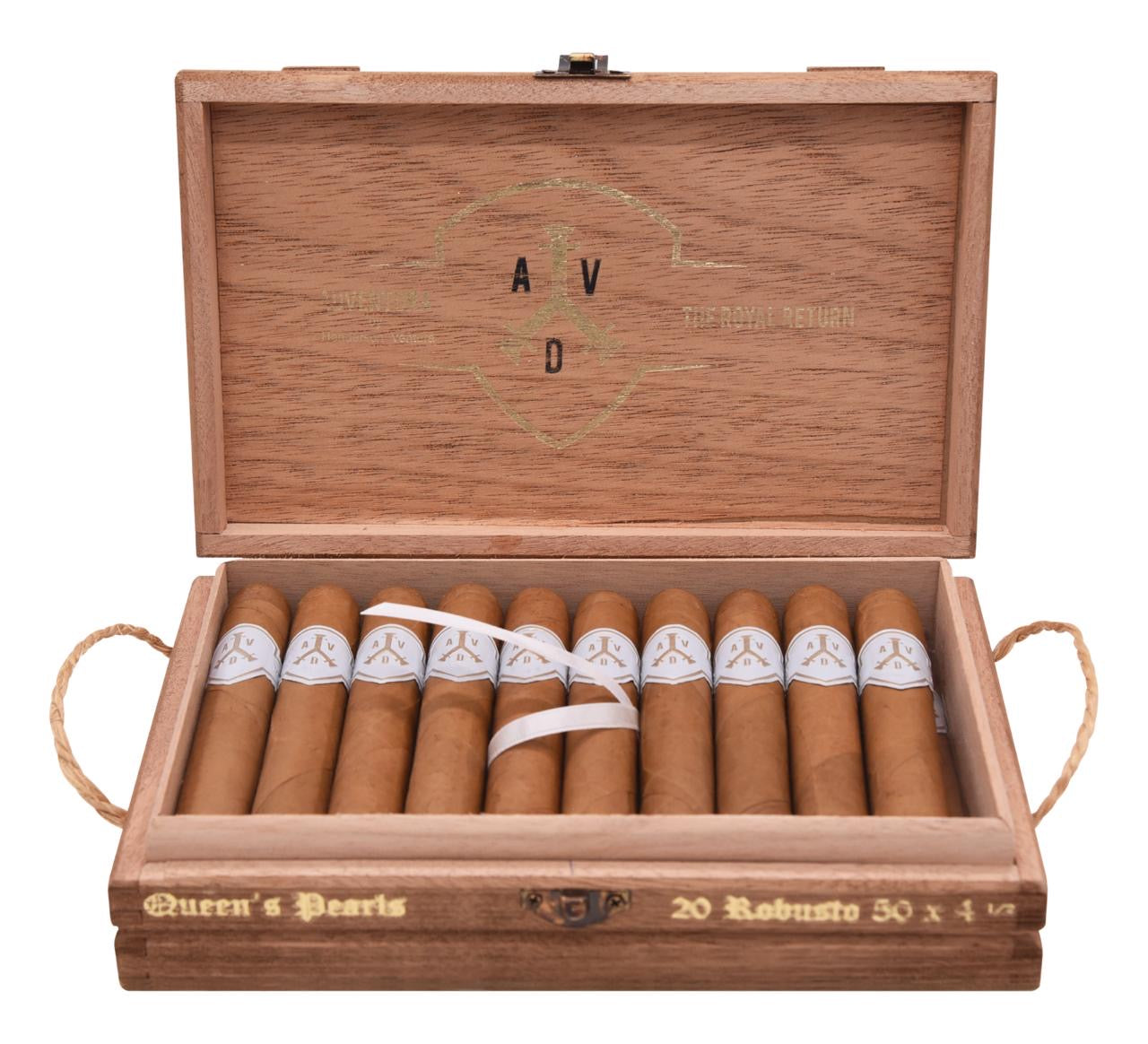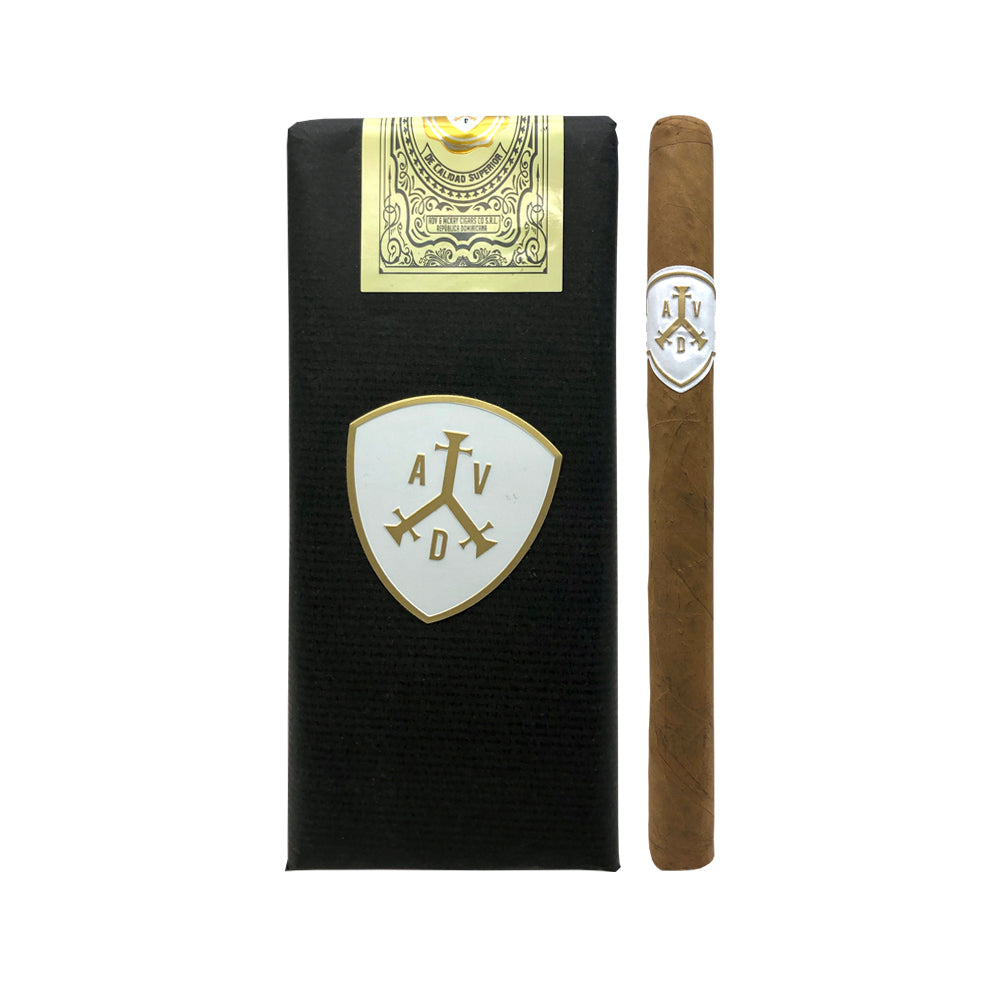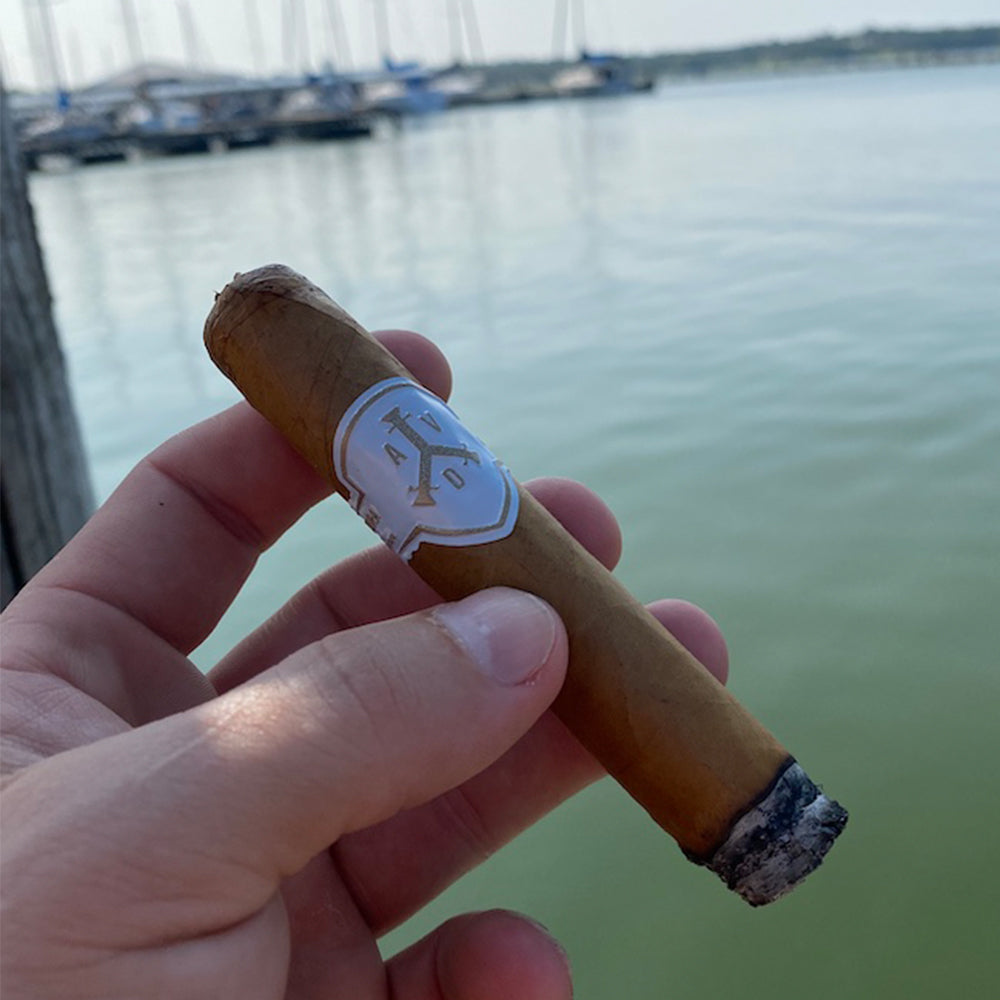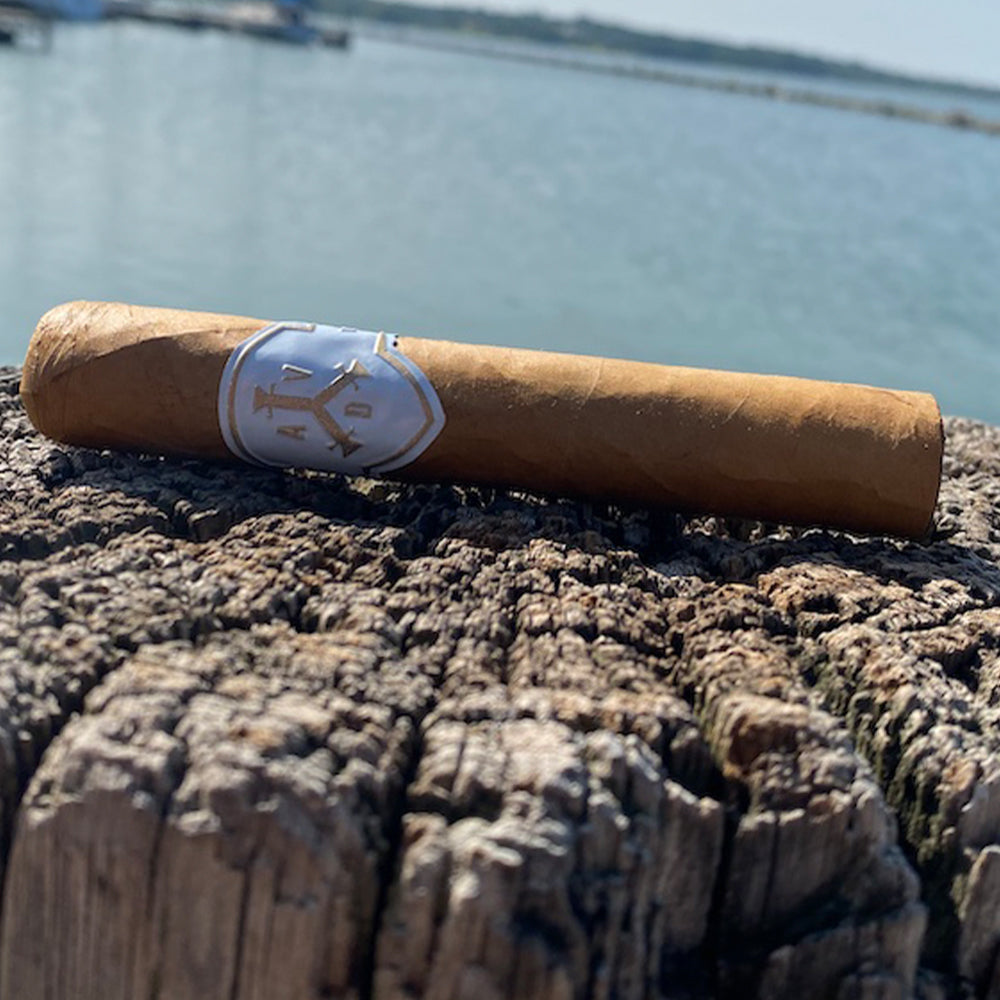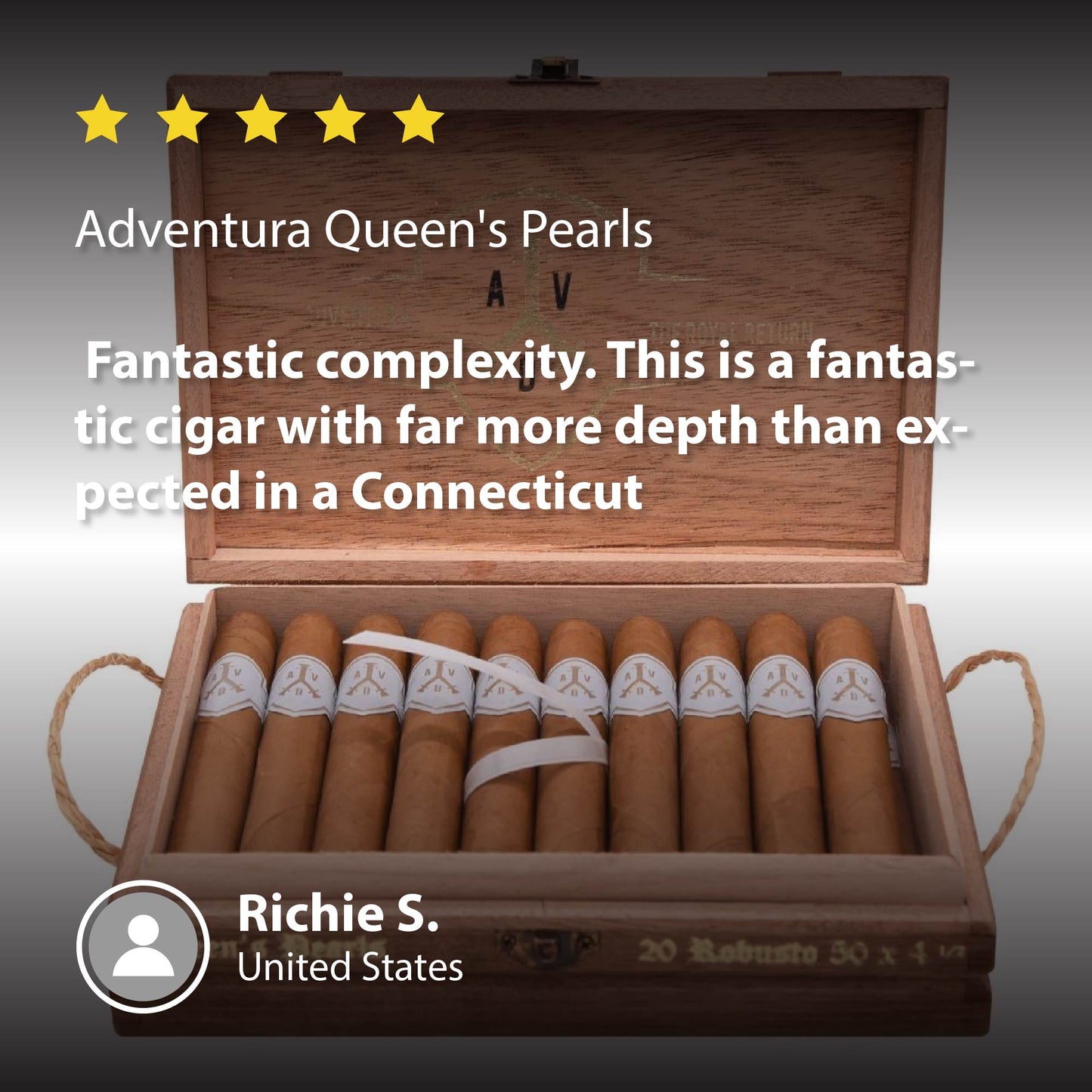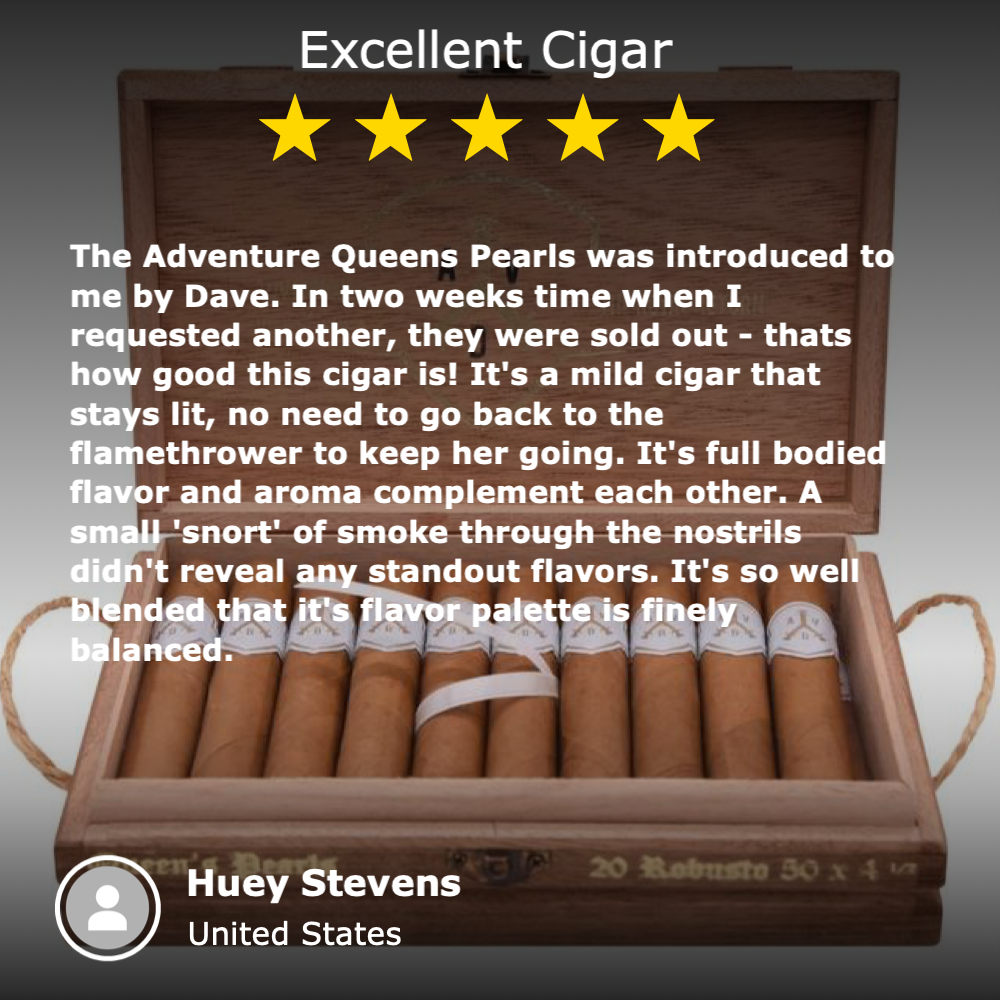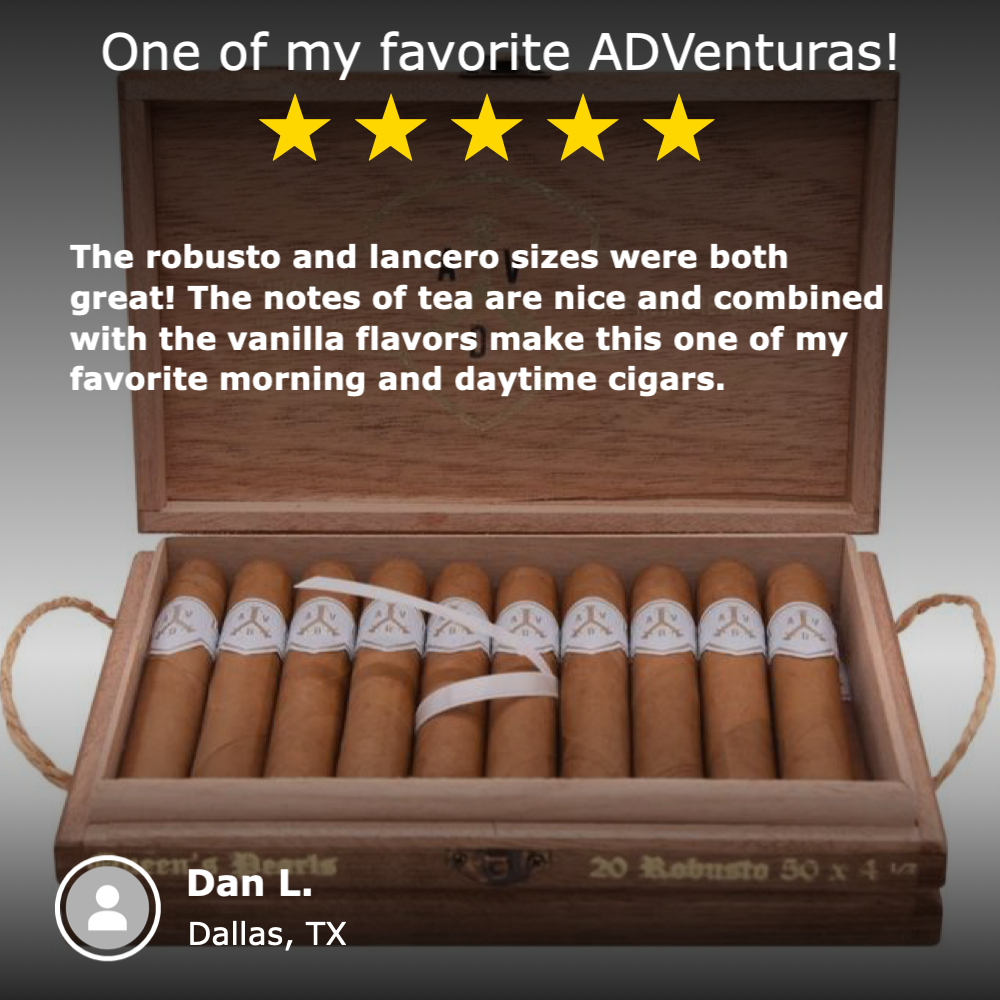 https://rumble.com/embed/v16j2i2/?pub=16c0oy
Brandon's Review | Adventura Queen's Pearls
Henderson told me he was working on a Connecticut cigar that was going change the way I look at shade grown cigars - he was right. While the Queen's Pears may not be the perfect cigar for someone looking for a really mild cigar - it is a must try for my medium strength smokers looking for a unique and flavorful smoking experience. From first light you can tell that a lot of time and extreamly high quality ingredients were decimated to making the Queen's Pearls. It starts our with intense creaminess, slight earthiness, the creamy nexus of a sweet latte and just enough white pepper to really balances out the blend. The quality of the tobacco fools you to into thinking that the Queen's Pearls is medium in strength, but you can feel the intensity build throughout the cigar. To me this is an example of how multiple layers of flavor can work in perfect harmony to create a special smoking experience.
About Renegade Cigars
At Renegade, you will find one of the largest humidors in the Dallas area. You will find the best selection of the most popular brands that are desired by people all around the country. Our humidor houses a perfectly curated selection of major brands that you cannot find anywhere else in the cigar world.
Excellent everyday and special event cigar.
2 thumbs up I laughed and cried.
Adventura Queen's Pearl
This mild to medium cigar is delightful! I'm from Pittsburgh, Pa and none of our shops carry this line… In my travels I tried one of these in the lancero size and fell in love! I found Renegade Cigars on line who carried the whole line and I ordered a box of robustos… needless to say it's already time for me to re-up my order😆… While I'm at it, I must say Renegade Cigars is class personified… my on line experience was great… Their customer service is First Class! I look forward to visiting one day soon!
All The Best
D Fult
Very good!
This is a must smoke cigar if you like creamy cigars like Cuban Partagas and Trinidad.
One of my favorite ADVenturas!
The robusto and lancero sizes were both great! The notes of tea are nice and combined with the vanilla flavors make this one of my favorite morning and daytime cigars.
Excellent Cigar
The Adventure Queens Pearls was introduced to me by Dave. In two weeks time when I requested another, they were sold out - thats how good this cigar is! It's a mild cigar that stays lit, no need to go back to the flamethrower to keep her going. It's full bodied flavor and aroma complement each other. A small 'snort' of smoke through the nostrils didn't reveal any standout flavors. It's so well blended that it's flavor palette is finely balanced.