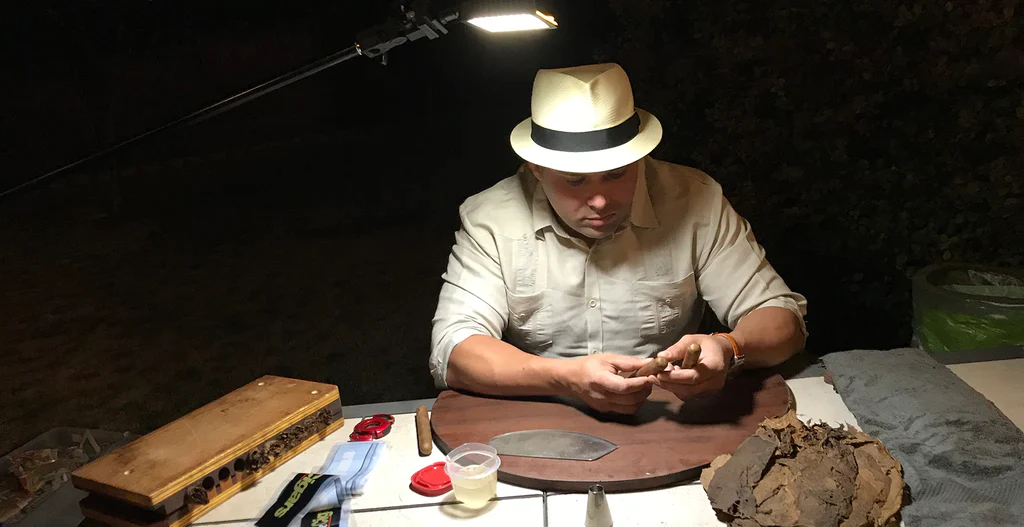 There's a certain magic in watching someone roll a fresh cigar right before your eyes – and an unmatched quality of taste when you put it to your lips and strike the tip. Typically, you'd have to go to a cigar roller to enjoy this experience. But now, you can have our cigar roller to come to you.

If you have a corporate event, a private party or a wedding in your near future, you can hire Renegade's very own veteran cigar roller to hand-make fine cigars for your guests. Using super-premium imported Esteli and Jalapa tobaccos, he will put his 20-plus years of experience making Nicaraguan cigars to work delivering your guests a unique experience they'll never forget.

Our cigar roller is available for day and evening events all throughout the Dallas-Ft. Worth area. Contact us today to book a date, and make your event a truly one-of-a-kind experience.