The famed Liga Privada No.9 is Drew Estate's finest! Betwen the toothy oily wrapper with a perfect black sheen, the smooth and bold flavors or the impeccable craftsmanship, the No. 9 is simply perfect.
The Liga Privada No.9 uses a daring blend of fillers and binders from a variety of soils in Nicaragua, while each cigar is hand wrapped in a dark oscuro wrapper to create a beautiful shiny black ensemble. The whole thing is then aged for another year to fully realize the toasted coffee and cocoa undertones. The No.9 is absolutely full of complex flavor while maintaining a smooth and balanced profile.
The Liga Privada No.9 was rated #10 in 2015 with an outstanding 94 rating! This high rating is surely due to the incredibly high quality tobaccos and the fact that only the highest skilled rollers craft the Liga Privada line. Due to the nature of the No. 9 and all Liga Privada cigars, stock is extrememly limited, so buy a ferw when you can!
Liga Privada No.9 Details:
Size: Toro 6x52, Corona Doble 7x54, Corona Viva 6x46, Coronettes 4x32, Flying Pig 3.9x60, Robusto 5x54, Belicoso 6x52
Strength: Medium 
Tasting Notes: Toasted coffee, cocoa, toast
Estimated Smoke Time: 20 minutes - 70 minutes 
Regular price
Sale price
$17.50
Unit price
per
Sale
Sold out
View full details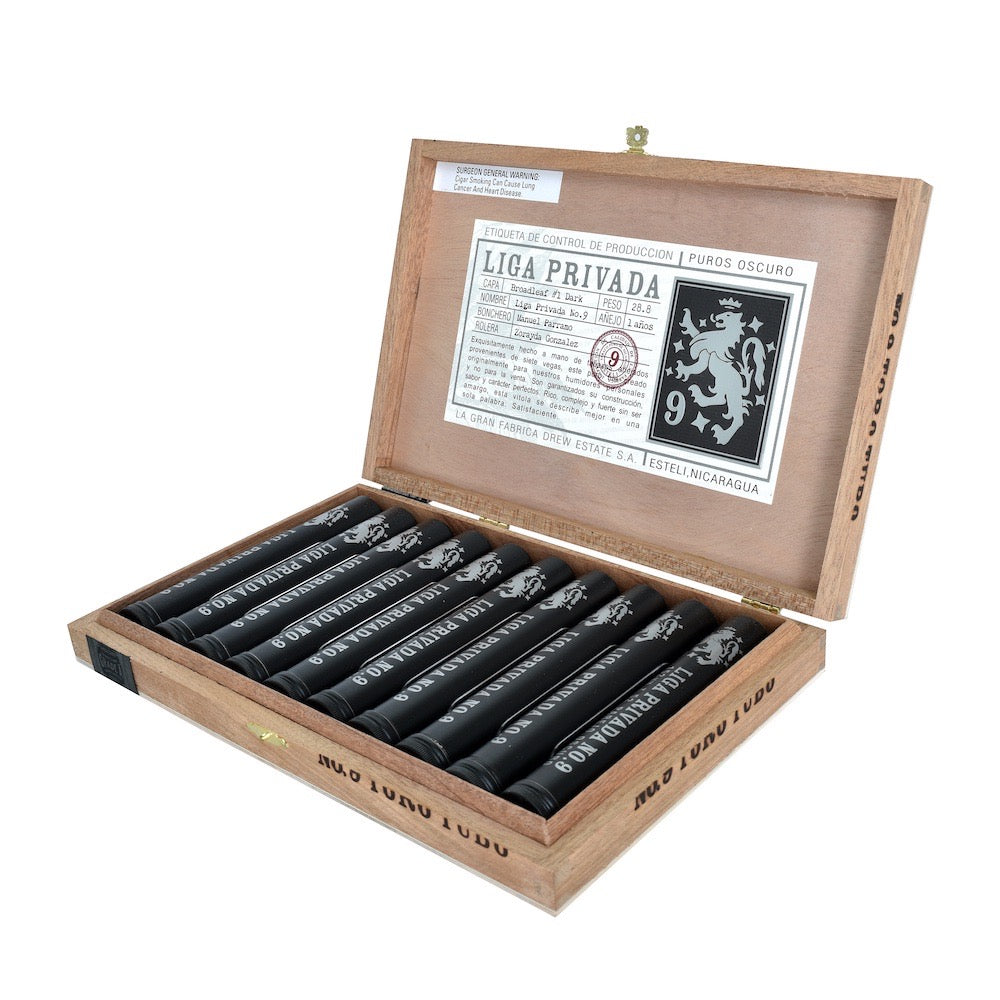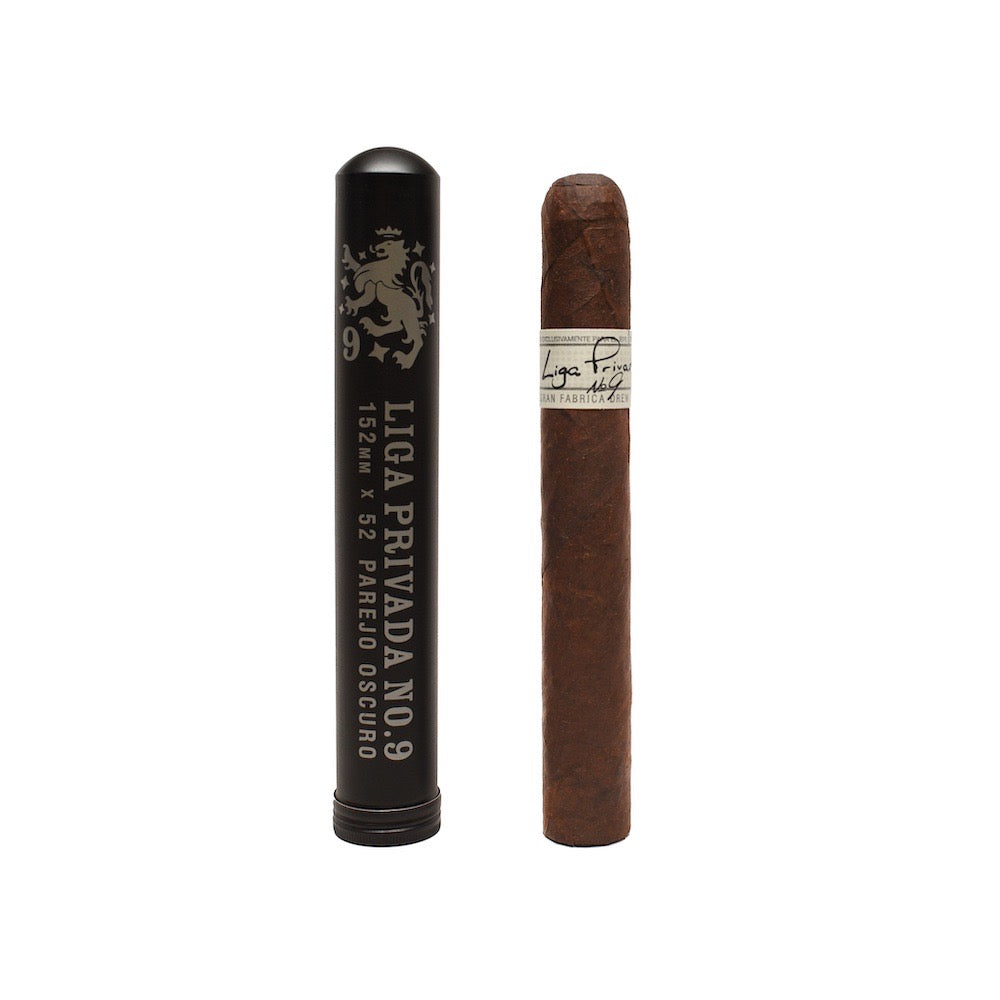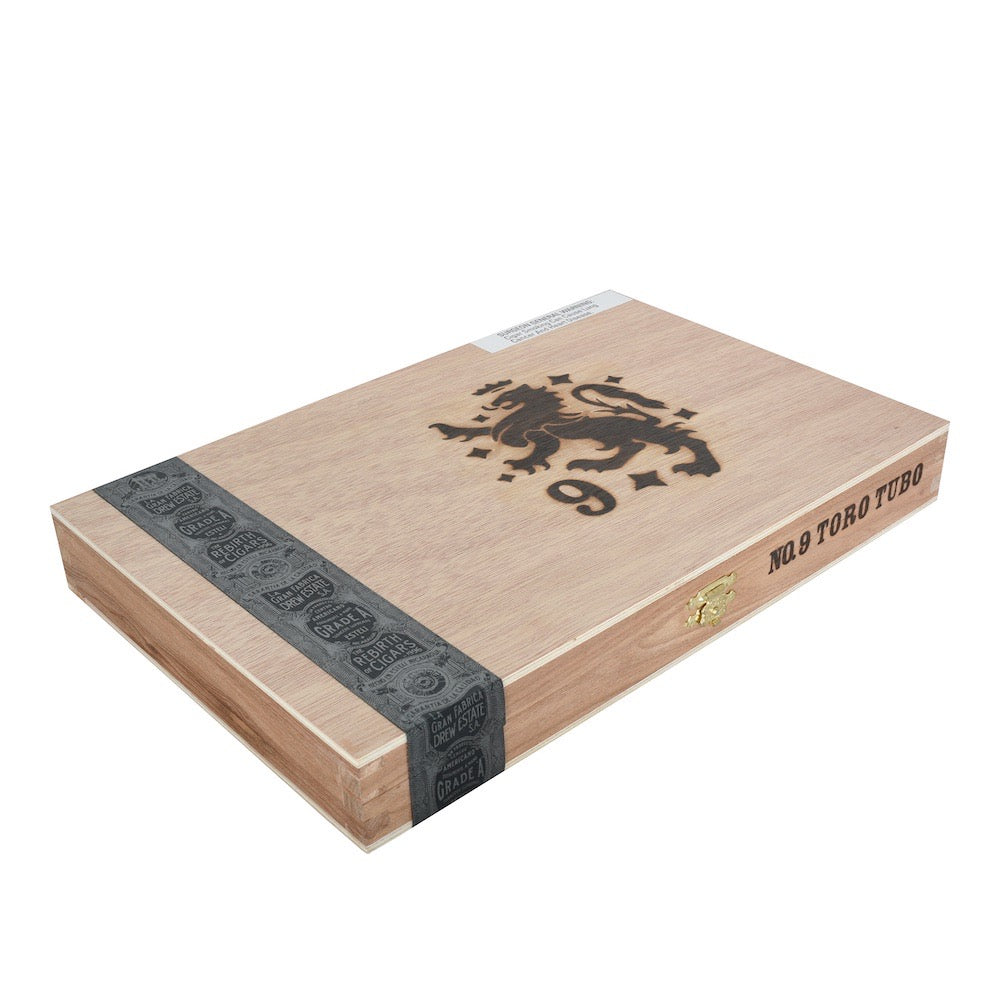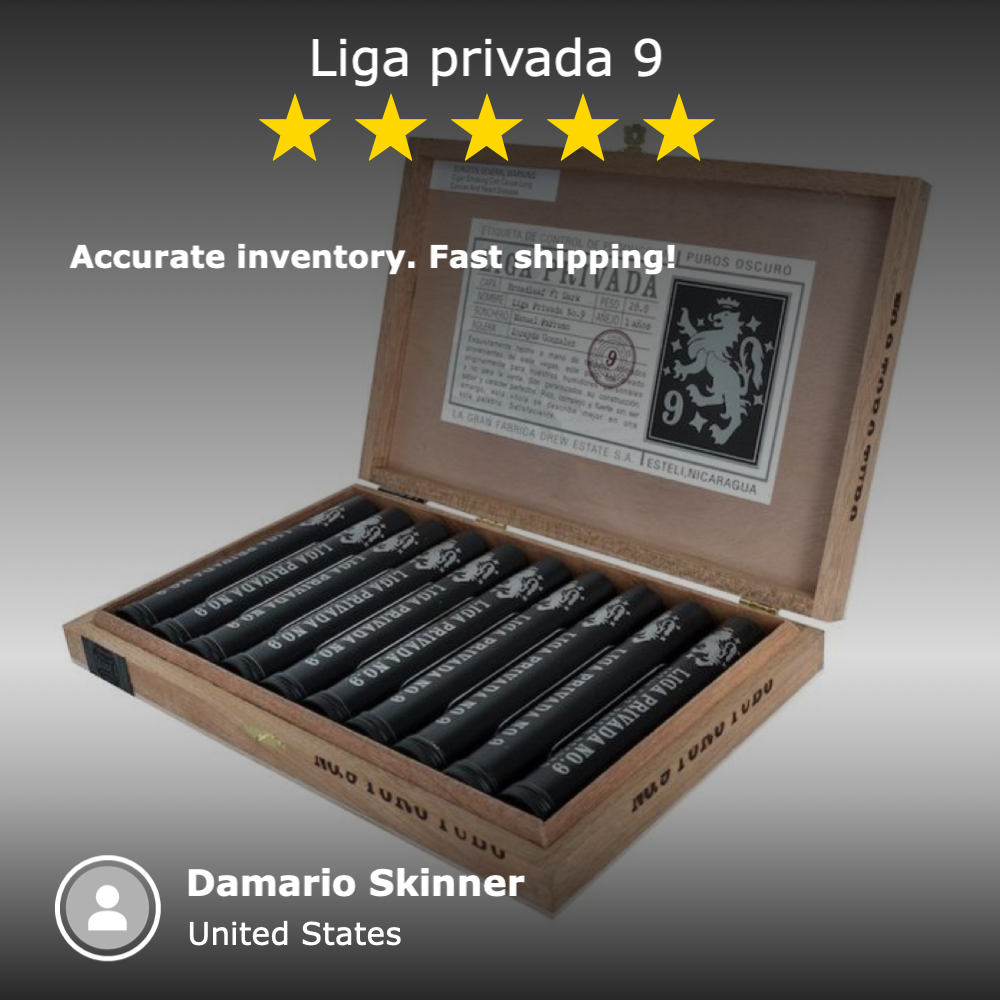 https://cdn.shopify.com/s/files/1/0469/2475/9197/files/brandonsreview.jpg?v=1604865278
Brandon's Review | Liga Privada No.9
Brandon's Thoughts: The Liga Privada No. 9 is the cigar that Jonathan Drew is most famous for. I remember when this cigar came out, it set the cigar world on fire. At the time, it was the richest and one of the most luxurious cigars on the market. 14 years later this is still one of the most sought after cigars out there. The Liga Privada No. 9 is strong, rich and a beautiful example of the benefit of well aged tobacco. This cigar legitimized Drew Estate in the traditional cigar space and is still one of his best offerings. While hard to find, it's a great day when I find a Liga Privada No. 9!
About Renegade Cigars
At Renegade, you will find one of the largest humidors in the Dallas area. You will find the best selection of the most popular brands that are desired by people all around the country. Our humidor houses a perfectly curated selection of major brands that you cannot find anywhere else in the cigar world.
Great little cigar
I don't always have time to smoke a full cigar and hate wasting them. Bought a tin of the Liga Privada 9 - Connecticut Broadleaf Oscuro. Perfect size for a quick smoke. Not a little tasting cigar!
Fantastic Cigar
I love Liga Privada No. 9! It is consistent and amazing. The ash on the cigar is tight and compressed, allowing for the cigar to burn cooler and retain moisture longer. Fantastic from start to finish. I Wish the price was lower, but absolutely worth the $20 per stick.
Liga privada 9
Accurate inventory. Fast shipping!