Boveda 320-Gram: Boveda 320-Gram will protect your precious cigars! Simple and effective solution trusted by Renegade Cigars and top cigars producers worldwide. 

The Boveda 320-Gram's simple to use two way humidification pack will keep your cigars tasting the way they were intended to taste from the factory. Boveda's compact and clean design allows you to place it anywhere in your humidor without having to worry about damaging your cigars or limiting your storing capacity. Plus the pack eliminates the need for dealing with the tedious task of watching water levels and dealing with pg (water) solution.
The Boveda 320-gram pack lasts up to 5 months in a 100 count humidor with no hassle. The 320-gram pack can be used for an even more expended amount of time in a smaller humidor.  

Take your headaches away and start enjoying your cigars. Start using the Boveda 320-Gram Pack today! 

Boveda 320-Gram Pack Details:
Humidity Percentages: 69% and 72%
Regular price
Sale price
$18.50
Unit price
per
Sale
Sold out
View full details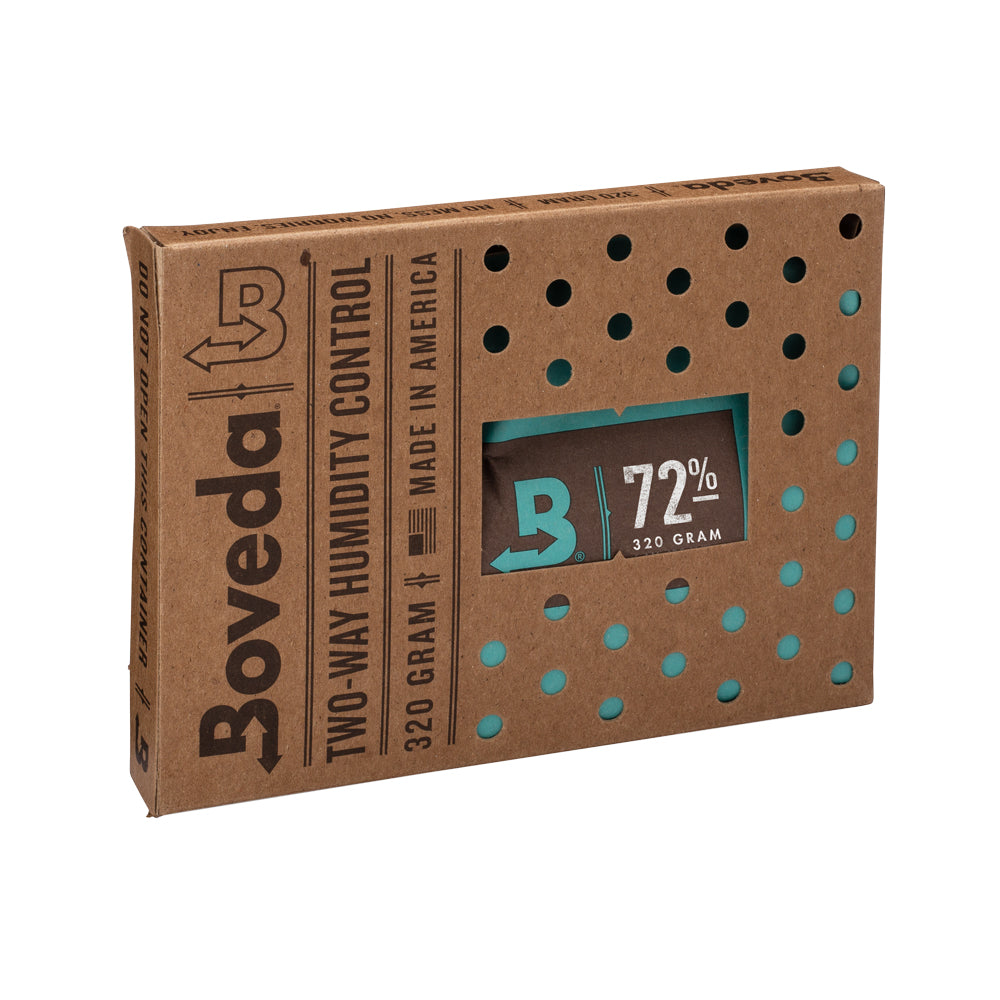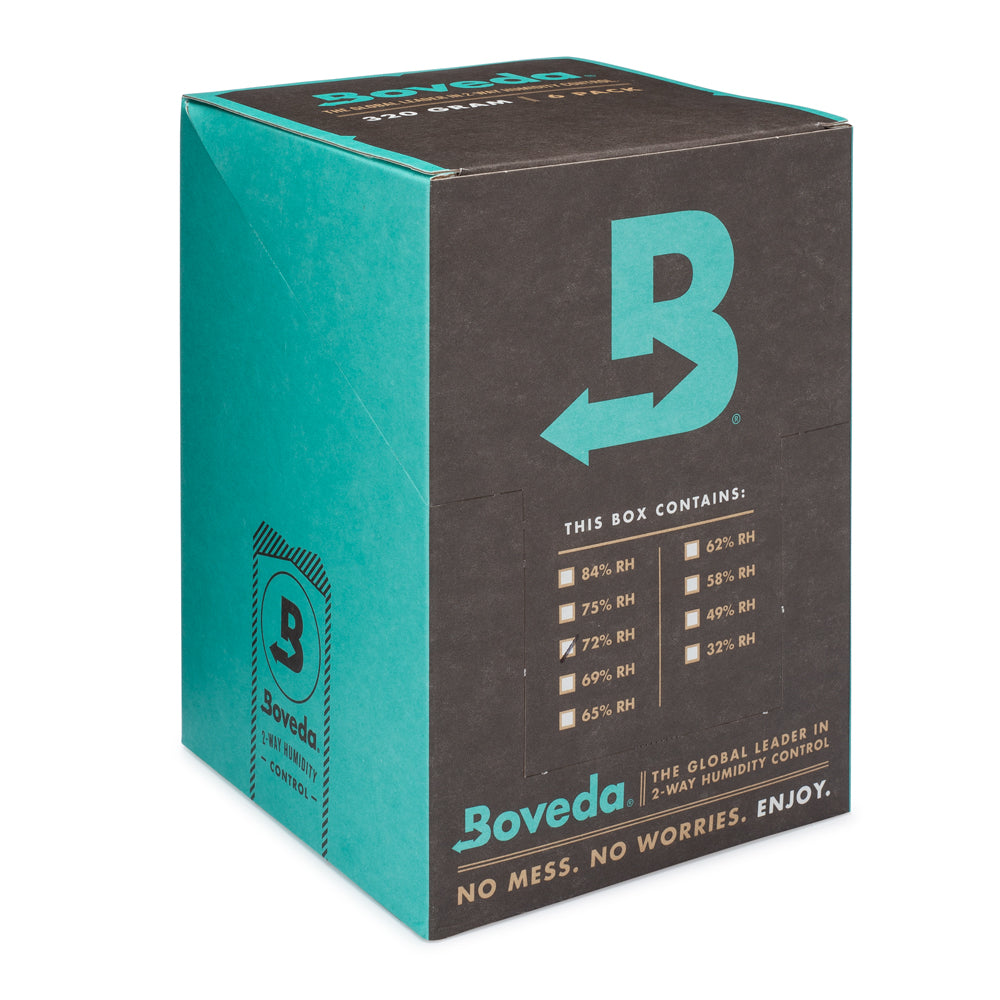 About Renegade Cigars
At Renegade, you will find one of the largest humidors in the Dallas area. You will find the best selection of the most popular brands that are desired by people all around the country. Our humidor houses a perfectly curated selection of major brands that you cannot find anywhere else in the cigar world.
Boveda 72% humidity 320 gram humidifier pack
I have been using the Boveda packs in my 2 humidors for the past 5-6 years. One humidor holds about 80 cigar sticks and the other holds about 50 sticks. I mostly keep buy and store "fresh rolled" cigars in my humidors and keep the 320 Boveda packs (one each per humidor) in my humidors. These packs easily last 5-6 months and keep my cigars tasting fresh and correctly humidified for the mostly dry North Texas weather. I exclusively use the Boveda packs in my humidor and find using these instead of distilled water in a sponge, gives me consistent humidity and a "ready to enjoy" cigar anytime I open the lid to my humidor. Keep stocking these Boveda products! It's the only dependable humidifier I use.
This is a fantastic cigar store. Very friendly and they always have the selection you need. If you're looking for a home to always buy your cigars this is the place. Been buying cigars for them for years and we'll never stop. Thank you for the great service.
Best humidification solution
Got an igloo-dor, large humidor or other large storage container for your cigar collection? It's hard to beat the hassle-free, no hassle solution that Boveda offers. One trip to Boveda's website, or a conversation with any of the Renegade staff, and you'll be sold on the practicality and safety of the Boveda packs - with multiple sizes and humidity levels to meet any of your needs.