CLE 25th Anniversary - The CLE 25th Anniversary is Christian Eiroa's cigar to celebrate 25 successful years in the industry! This fantastic Honduran Puro features authentic Corojo tobacco and has been very well received by critics and smokers alike. The CLE 25th Anniversary is a touch over medium bodied and has tasting notes of peanuts, cream, coffee and cedar.
CLE 25th Anniversary Details:
CLE 25th Anniversary Size: 6x54, 5x50, 6x60
CLE 25th Anniversary Strength: Medium +
CLE 25th Anniversary Tasting Notes: Peanuts, cream, coffee, cedar
CLE 25th Anniversary Estimated Smoke Time: 45 minutes - 70 minutes
Regular price
Sale price
$17.87
Unit price
per
Sale
Sold out
View full details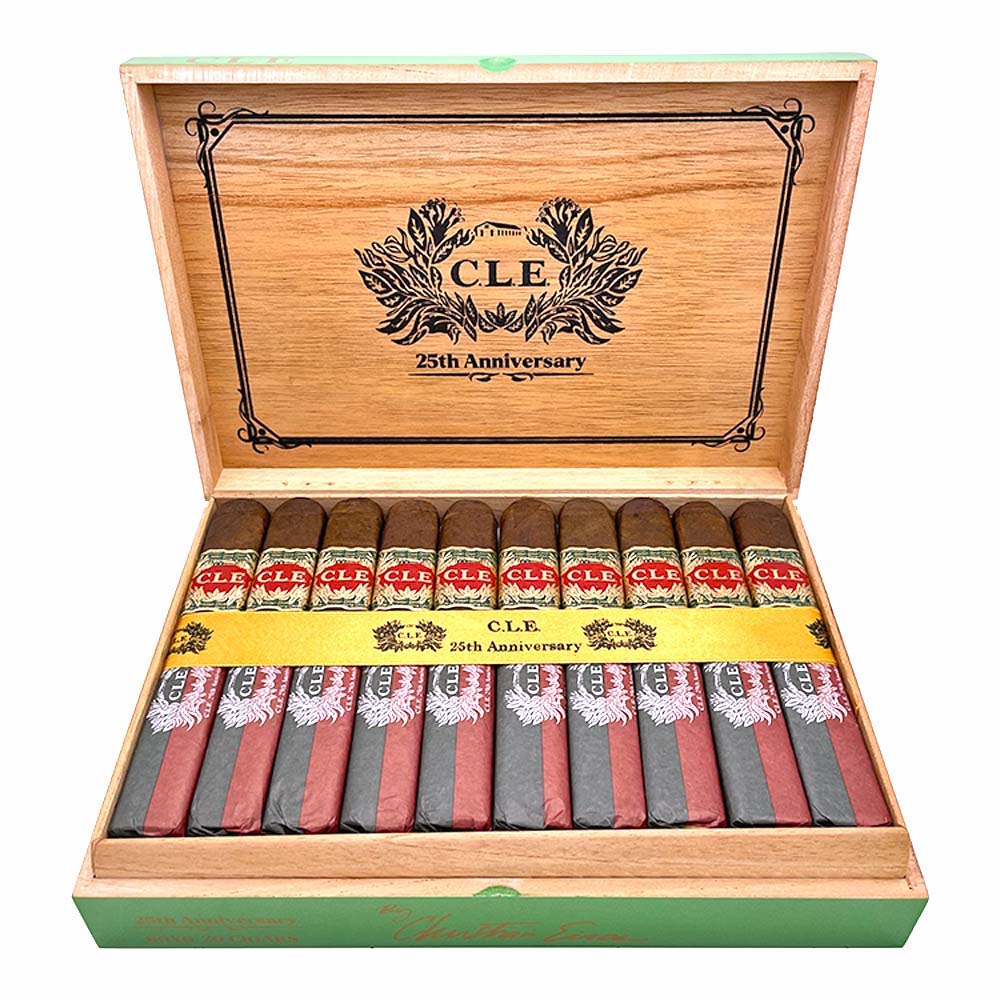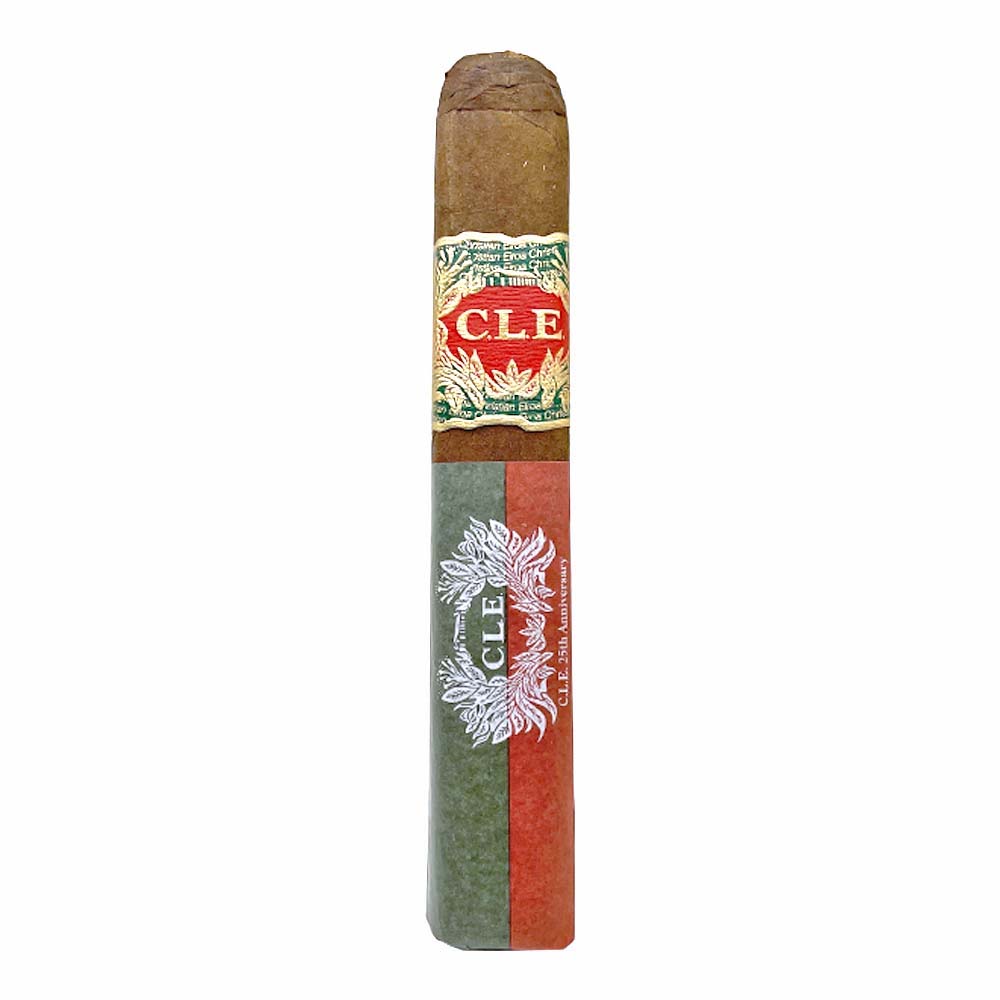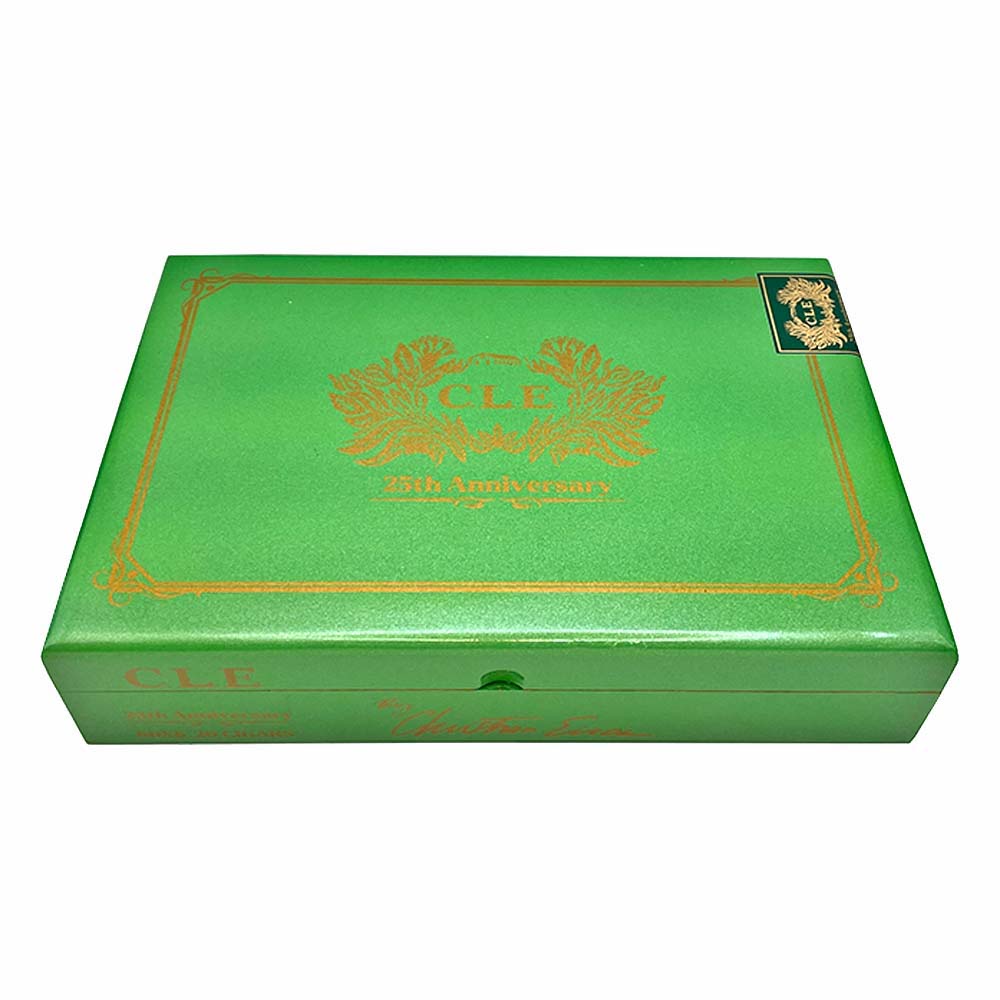 https://cdn.shopify.com/s/files/1/0469/2475/9197/files/brandonsreview.jpg?v=1604865278
Brandon's Review | CLE 25th Anniversary
Brandon's Thoughts: When one of your favorite cigar makers tells you he is working on something "extra special" you set the bar high. It really is no surprise that Christian Eiroa created another hit with the CLE 25th Anniversary. It always amazes me how many different profiles he can create using Honduran tobacco for the filler, binder and wrapper. The 25th Anniversary is special in a lot of ways and justifies its price tag. Tasting notes include: hay, leather, floral and cedar.
About Renegade Cigars
At Renegade, you will find one of the largest humidors in the Dallas area. You will find the best selection of the most popular brands that are desired by people all around the country. Our humidor houses a perfectly curated selection of major brands that you cannot find anywhere else in the cigar world.
A staff member recommended this cigar as a excellent smoke to celebrate my birthday. He was right on the mark. Smooth, even smoke that was a joy to smoke. Another purchase in my future
A different cigar experience
When I smoke this cigar, I think holidays. Although, it is extremely enjoyable any day. This cigar has flavor that would make any cigar smoker say wow. Cinnamon, spice, light wood and power is what you get. All while maintaining a smooth and clean feel during the smoke session. Recommend to anyone wanting a great cigar but different. #Corojo
Gerald Easterling
Great cigar and taste. Renegade smoking lounge is a fun place to kickback and relax while you enjoy a game and friends.
5 stars!
Love this cigar - Another winner from the Eiroa family. Top notch