The Davidoff Nicaragua is the first Nicaraguan Puro offering from the legendary Davidoff. After years in the making, testing out many blends of tobaccos, the master blenders at Davidoff have created an award winning cigar that is their perfect example of what a Nicaraguan cigar should be!
The Davidoff Nicaragua offers an intense palate stimulation with notes of white pepper, roasted coffee, and dark bitter chocolate. This Puro is blended with a 10-year old Nicaraguan Habano Rosado wrapper that adds to the finishing touches. You can taste the intensity and power of the Nicaraguan volcanic soil, but at no time is the cigar overpowering. Just perfectly balanced aromatic notes that bring out the best in Nicaraguan tobaccos and flavors.
Enjoy full-bodied flavors and a perfect bittersweet taste sensation that only comes from the Davidoff Nicaragua. In true Davidoff fashion, it is time beautifully filled!
Davidoff Nicaragua Details:
Size: Short Corona 3.7x46, Robusto 5x50, Toro 5.5x54, Diadema 6.5x50, Box-pressed Toro 6x52, Box-pressed Robusto 5x48
Strength: Medium 
Tasting Notes: White pepper, roasted pepper, dark chocolate, caramel, spice
Estimated Smoke Time: 30 minutes - 65 minutes
🏆 2013 #3 Top 25 (Cigar Aficionado)  
🏆 2013 95 Rated (Cigar Aficionado) 
Regular price
Sale price
$18.10
Unit price
per
Sale
Sold out
View full details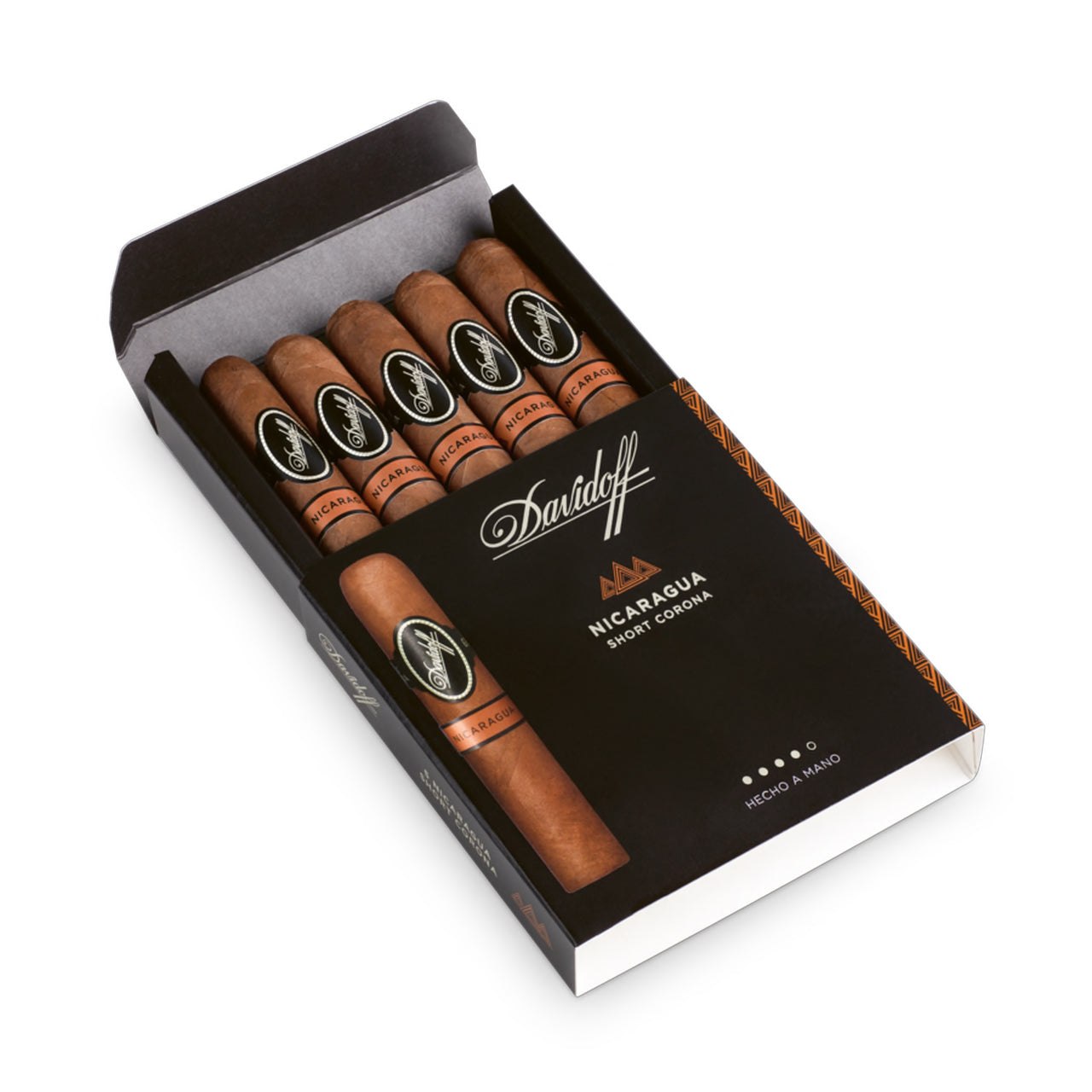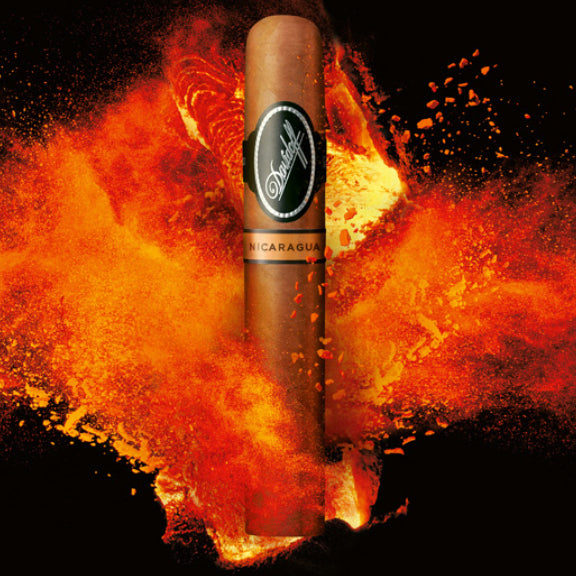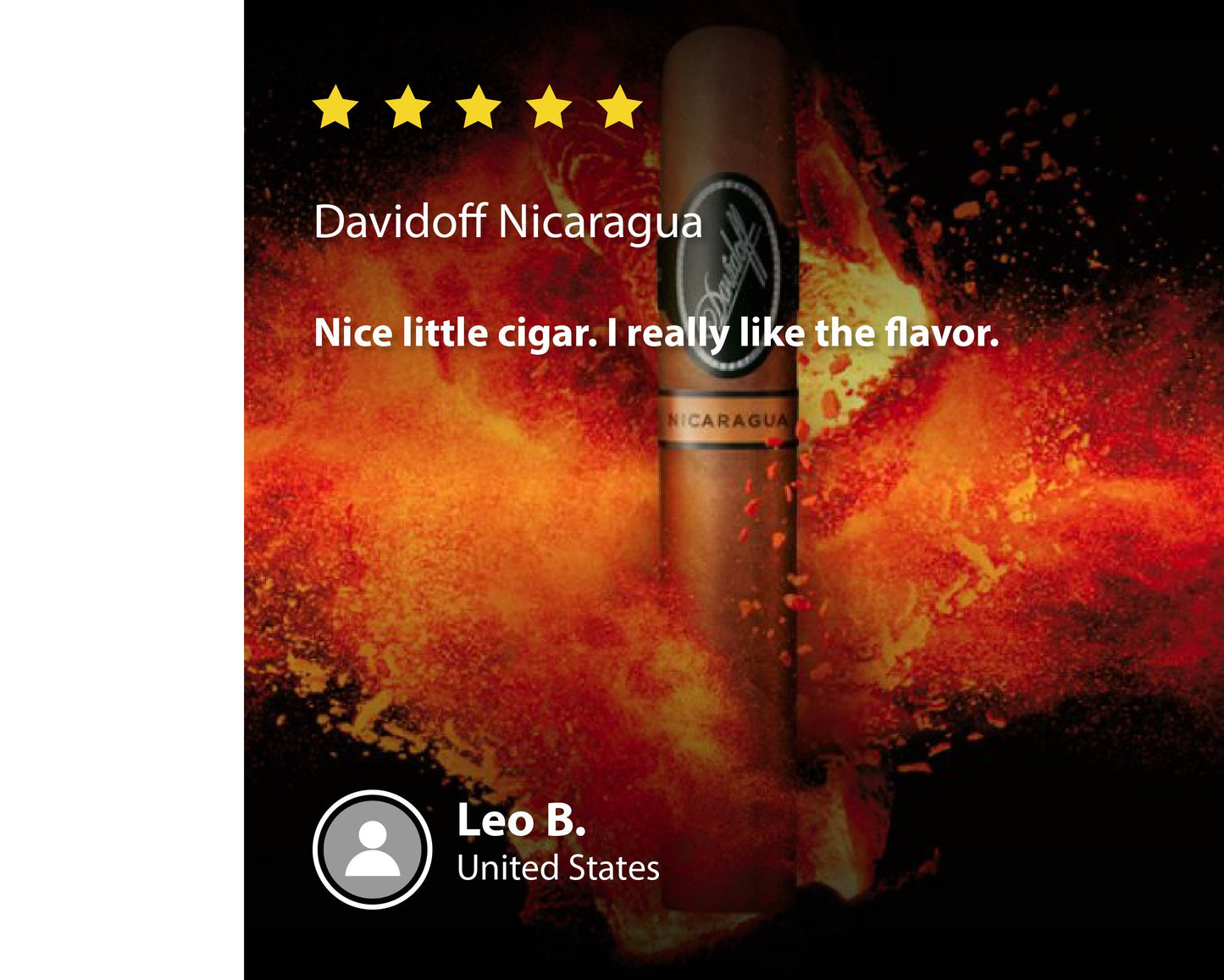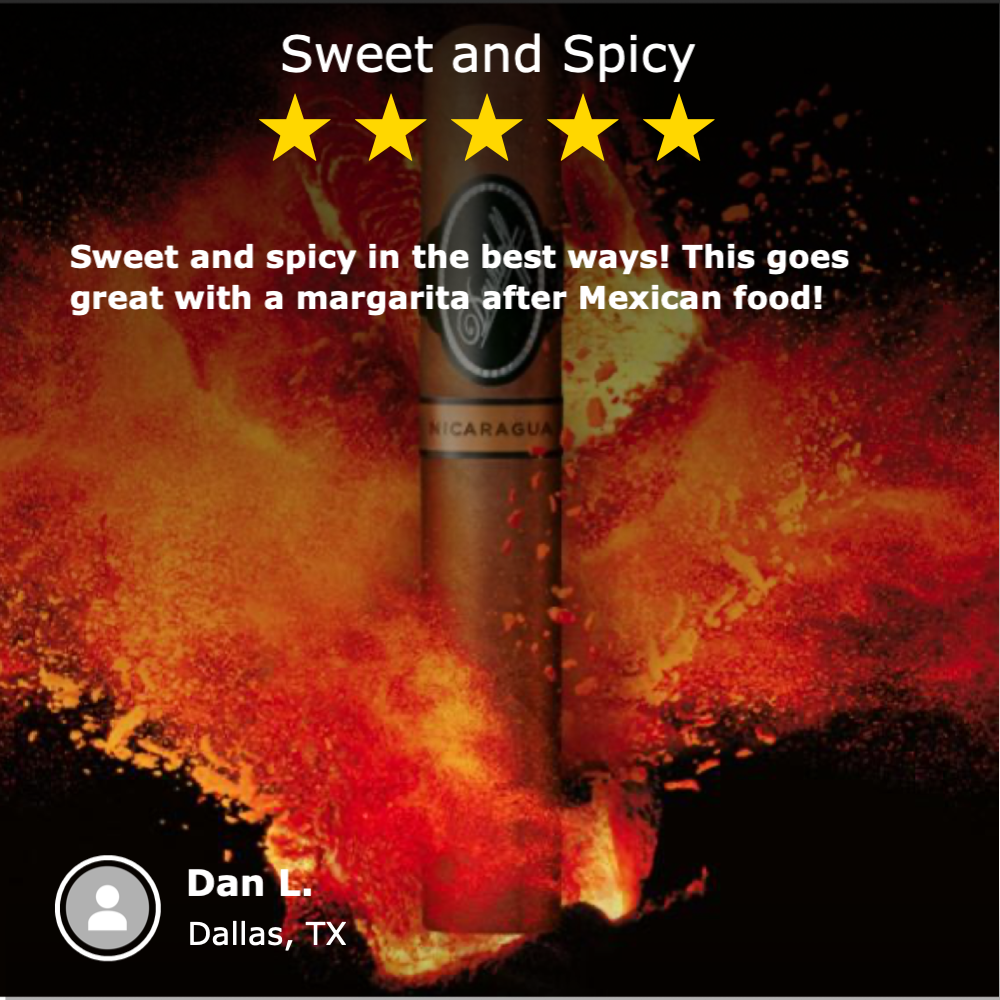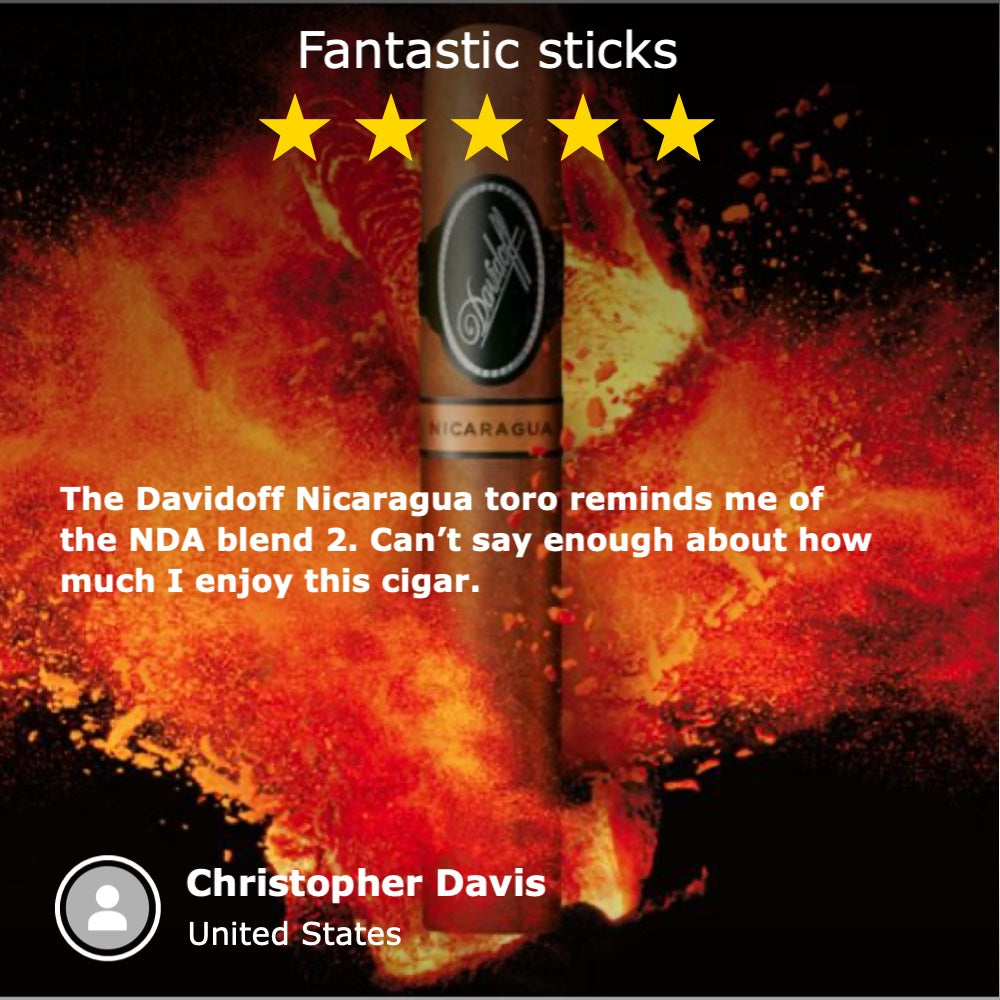 https://www.youtube.com/embed/NBaOk4fdU04
Brandon's Review | Davidoff Nicaragua
Brandon's Thoughts: If you've been following me for any time you know I am a fan of Davidoff's offering. The Nicaraguan is my favorite of their main line cigars. The diadema is my absolute favorite size, I believe the Nicaraguan smokes true regardless of your size preference. What I love about this cigar is how they combined the traditional Davidoff flavor and well aged tobacco cleanliness with just enough Nicaraguan influence that it will satisfy just about any Nicaraguan cigar smoker. It is very rich and decadent, yet doesn't have the spice that you would expect from a Nicaraguan. I believe I was told at one time that Davidoff spent over 8 years perfecting this blend prior to release. I believe this masterpiece was worth the wait. If you are a more medium cigar smoker then stick to the round sizes, if you are more medium-full try the box-pressed options.
About Renegade Cigars
At Renegade, you will find one of the largest humidors in the Dallas area. You will find the best selection of the most popular brands that are desired by people all around the country. Our humidor houses a perfectly curated selection of major brands that you cannot find anywhere else in the cigar world.
Must try Cigar
Fantastic blend. Not overly powerful but keeps you coming back for more. Find a reason to smoke this cigar. For me a medium body cigar with mild spice on the retrohale. It will not burn your nose. Consistent flavor all the way through the smoke.
as always, Brandon makes a great suggestion. I've loved this cigar once ( or twice?, Banrdon would know) and it doesnt disappoint. really like a great Burgundy, with layers and develpopment through time. Thanks amigo, again for the great reco!
African Alpachino
Davidoff is my #1 choice among the best great cigars that I enjoyed, not occasionally but every week basis. Yamas is my number one choice.
Sweet and Spicy
Sweet and spicy in the best ways! This goes great with a margarita after Mexican food!
My favorite cigar
The Davidoff Nicaragua is by far my favorite cigar. The flavor is terrific and it's a longer smoke than I initially thought it would be. The draw is smooth and it has a wonderful even burn. A special cigar for a quiet time by myself or with a friend.