Herrera Esteli Habano - The Herrera Esteli Habano Habano is a stellar edition to the Drew Estate portfolio. With the cigars creamy flavor, hints of spice, cedar and nuts the Herrera Esteli Habano is perfect for fans of both medium and full bodied smokers.  This Cigar pairs a Ecuadorian wrapper with a Honduran binder and Nicaraguan fillers to create a medium- full smoke. Try a Drew Estate Herrera Esteli Habano today! 
Herrera Esteli Habano Details:
Herrera Esteli Habano

Size: Robusto 5.2x52, Toro 6x52, Lonsdale 6x44, Lancero 7x38


Herrera Esteli Habano

Strength: Medium + 


Herrera Esteli Habano

Tasting Notes: Cream, spice, cedar, nuts


Herrera Esteli Habano

Estimated Smoke Time: 45 minutes - 75 minutes
Regular price
Sale price
$10.50
Unit price
per
Sale
Sold out
View full details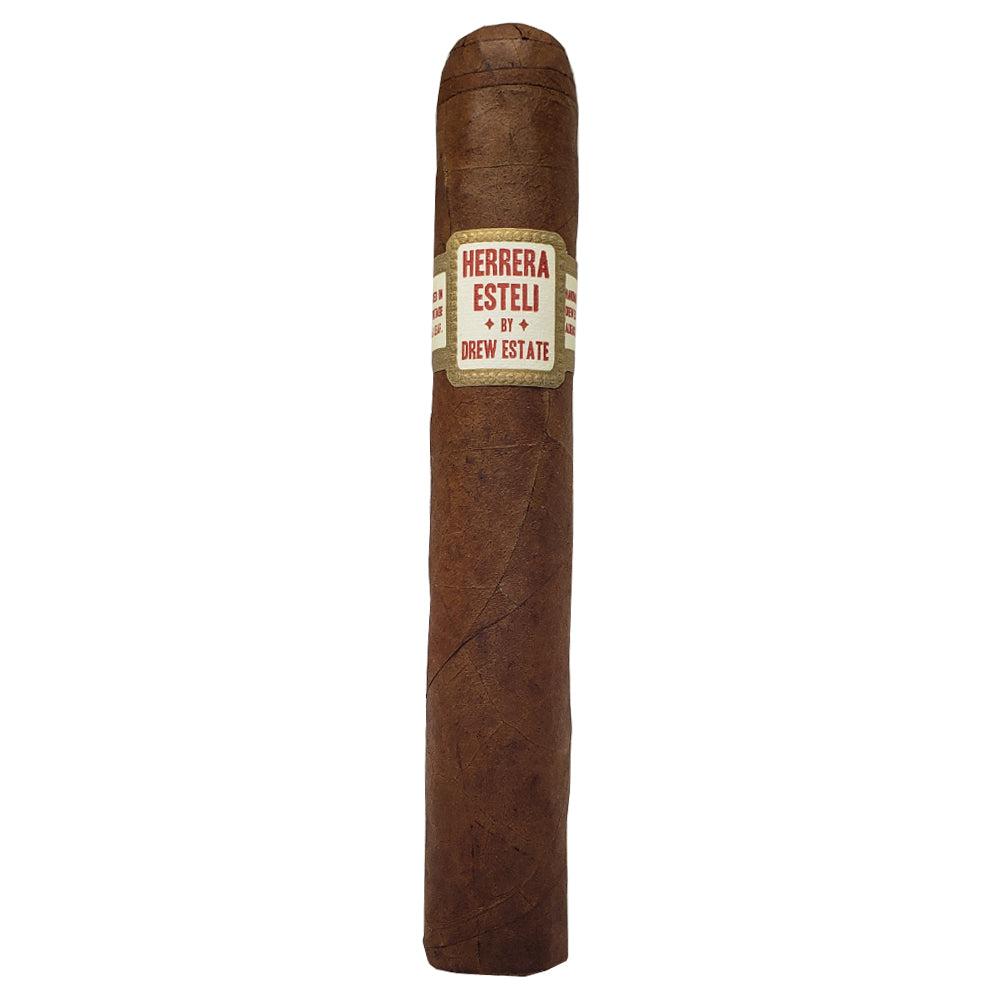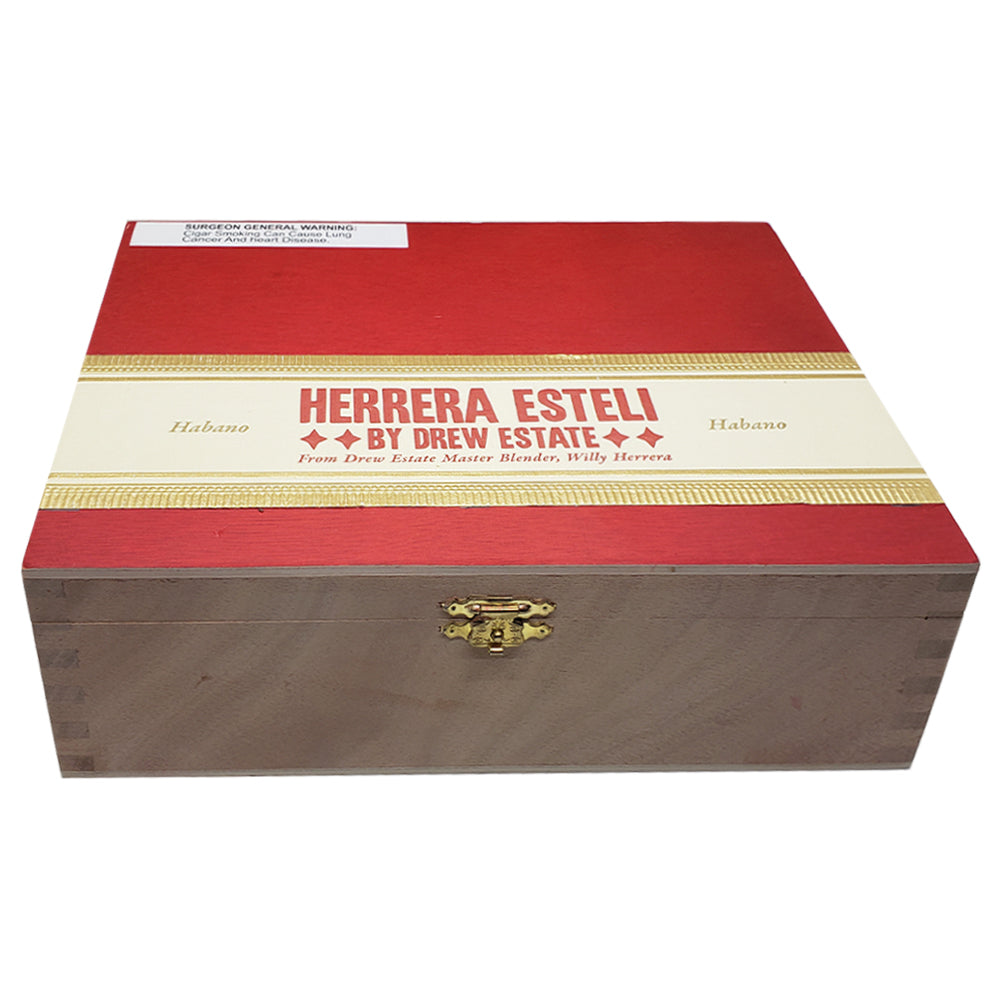 https://cdn.shopify.com/s/files/1/0469/2475/9197/files/brandonsreview.jpg?v=1604865278
Brandon's Review | Drew Estate Herrera Esteli Habano Especial
Brandon's Thoughts: The Herrera Esteli Habano is one of the top Nicaraguan cigars on the market currently. Willy Herrera creates a beautiful balance between creaminess, nuttiness and just a hint of spice. I find that the Herrera Esteli Habano is a well balanced medium-strength cigar that is great anytime of the day.
About Renegade Cigars
At Renegade, you will find one of the largest humidors in the Dallas area. You will find the best selection of the most popular brands that are desired by people all around the country. Our humidor houses a perfectly curated selection of major brands that you cannot find anywhere else in the cigar world.
A go-to cigar for me!
One of my favorite cigars from Drew Estate! This cigar does everything right for a medium - full bodied smoke.
Herrera Esteli Habano
The Herrera Esteli Habano is the one cigar that has never let me down. It puts out a dense smoke with terrific flavor and a consistently easy draw. Yes, there are more expensive cigars with shinier labels, but none leave me more satisfied with the smoking experience than this.
The cigar blend I smoke the most of.
The HE habano blend is the perfect blend in my opinion. I can smoke the lonsdale (my favorite size) in the morning, afternoon, and evening. The true medium bodied nature of this blend is my sweet spot. This cigar is by which I judge how much I enjoy other cigars from DE and other manufacturers. The flavor is consistent, and the construction is always on point. In the grand scheme of things it's an underrated cigar but for those that know they know this is one of the best blends out there. The lancero in this is flawless, and if you're lucky enough to smoke the flying pig you'll appreciate it even more.