Introducing the Limited Edition Liga Privada Humidor package, a cigar aficionado's dream come true. This exquisite collection includes a meticulously crafted humidor, along with a selection of premium cigars: Undercrown 10 Toro, Liga Privada 10 Aniversario Limited Edition Toros, and the Undercrown Maduro Toro.

The centerpiece of this package is the prestigious Limited Edition Liga Privada Humidor. Designed with elegance and functionality in mind, this humidor is a true work of art. Crafted with precision, it boasts a sophisticated design that exudes luxury and convenience. Its sturdy construction ensures the optimal preservation of your cigars, keeping them in perfect condition for your enjoyment while having a convenient place to store your accessories up top.

Accompanying the humidor are the exceptional cigars that will tantalize your taste buds. Indulge in the Undercrown 10 Toro, a cigar that combines the sweetness of Mexican hot cocoa with a kick of spice. Its San Andres wrapper, Connecticut River Valley broadleaf binder, and Nicaraguan filler deliver a unique blend of woody and earthy espresso flavors that will captivate your palate.

Explore the depths of flavor with the Undercrown Maduro, meticulously handcrafted to perfection. Featuring a rich San Andres Maduro wrapper enveloping a special blend of Brazilian and Nicaraguan tobaccos, this full-bodied cigar delights with notes of coffee, vanilla, and oak.

Finally, experience the exclusive Liga Privada 10 Aniversario, a limited edition cigar that commemorates a decade of cigar excellence. With a new and exclusive Criollo wrapper sourced from the Connecticut River Valley, a Mexican San Andres binder, and premium Nicaraguan and Honduran fillers, this cigar exemplifies the epitome of luxury. Each puff showcases the craftsmanship and expertise that has made Drew Estate's Liga Privada line legendary.

Indulge in the ultimate cigar experience with the Limited Edition Liga Privada Humidor package. From the meticulously crafted humidor to the exceptional selection of cigars, this package is a testament to the artistry and dedication that goes into creating the perfect smoking experience. Elevate your cigar collection and immerse yourself in the world of luxury and flavor.
**NO DISCOUNTS APPLY**
Regular price
$1,199.00
Sale price
$725.00
Unit price
per
Sale
Sold out
View full details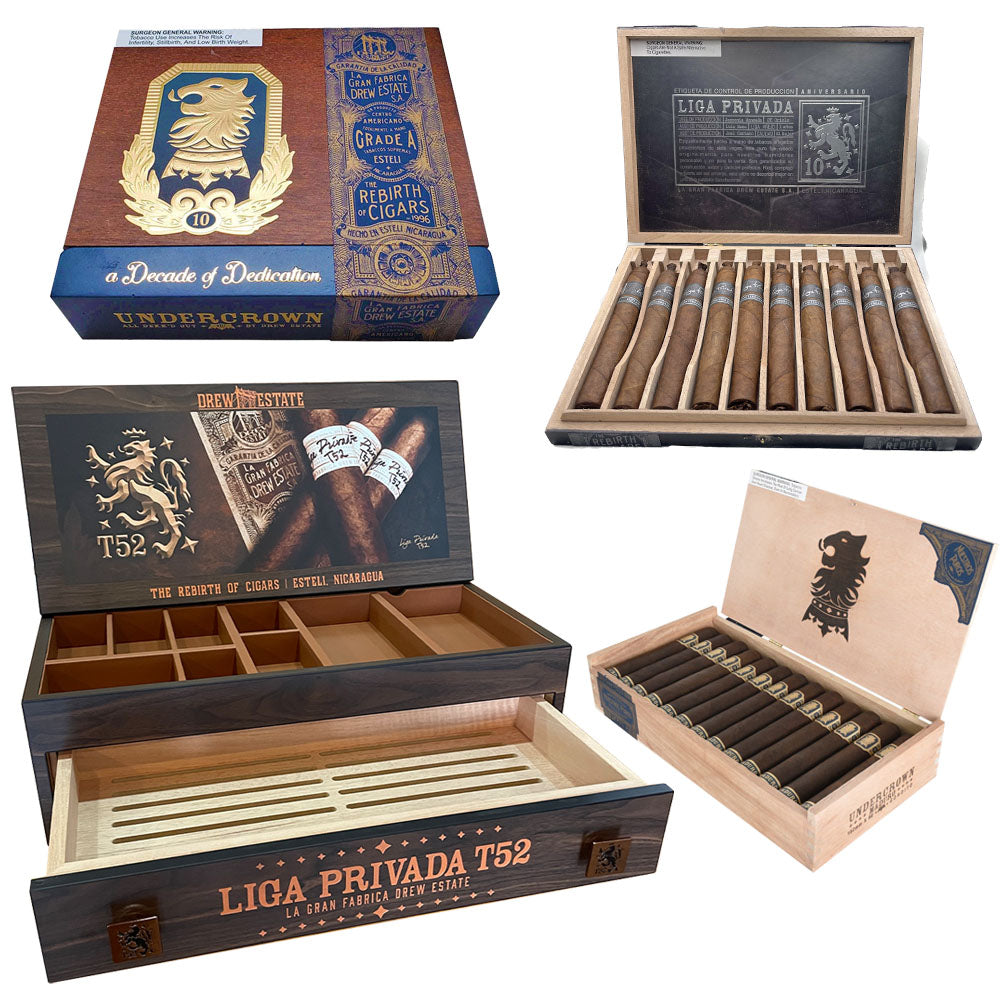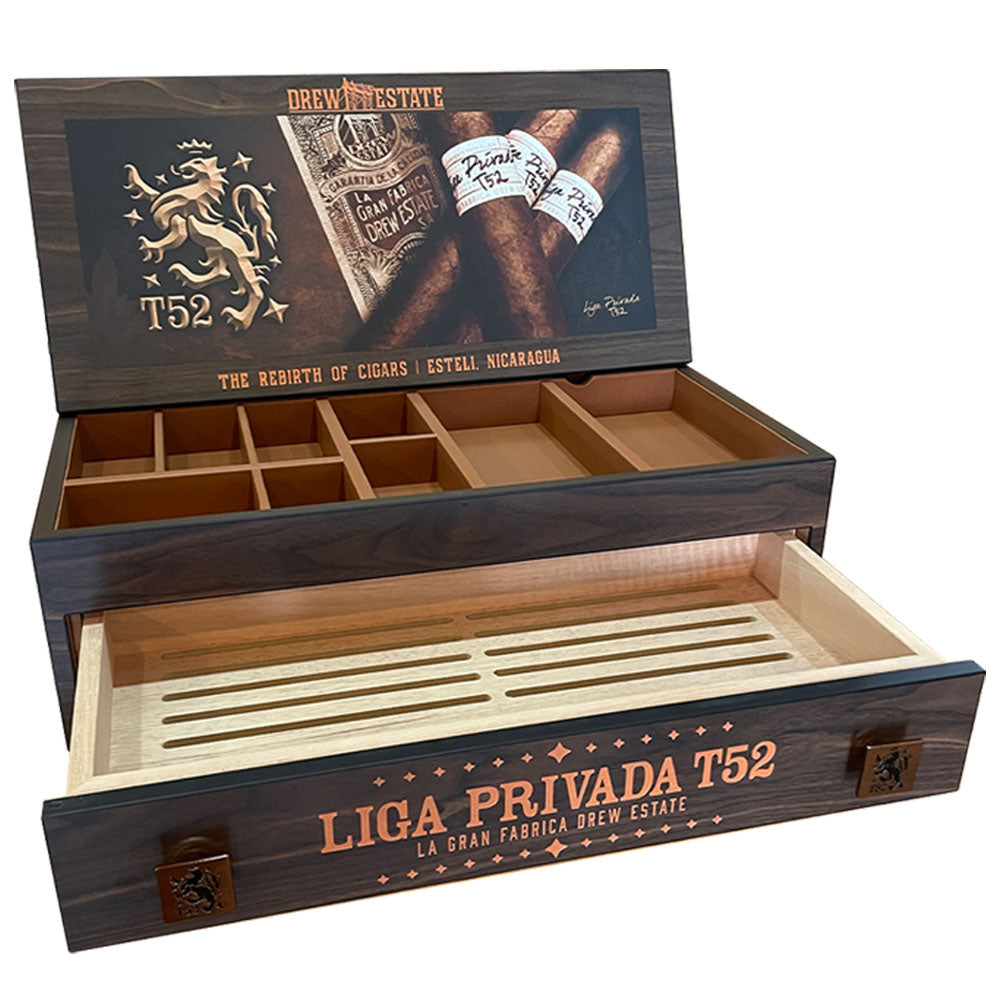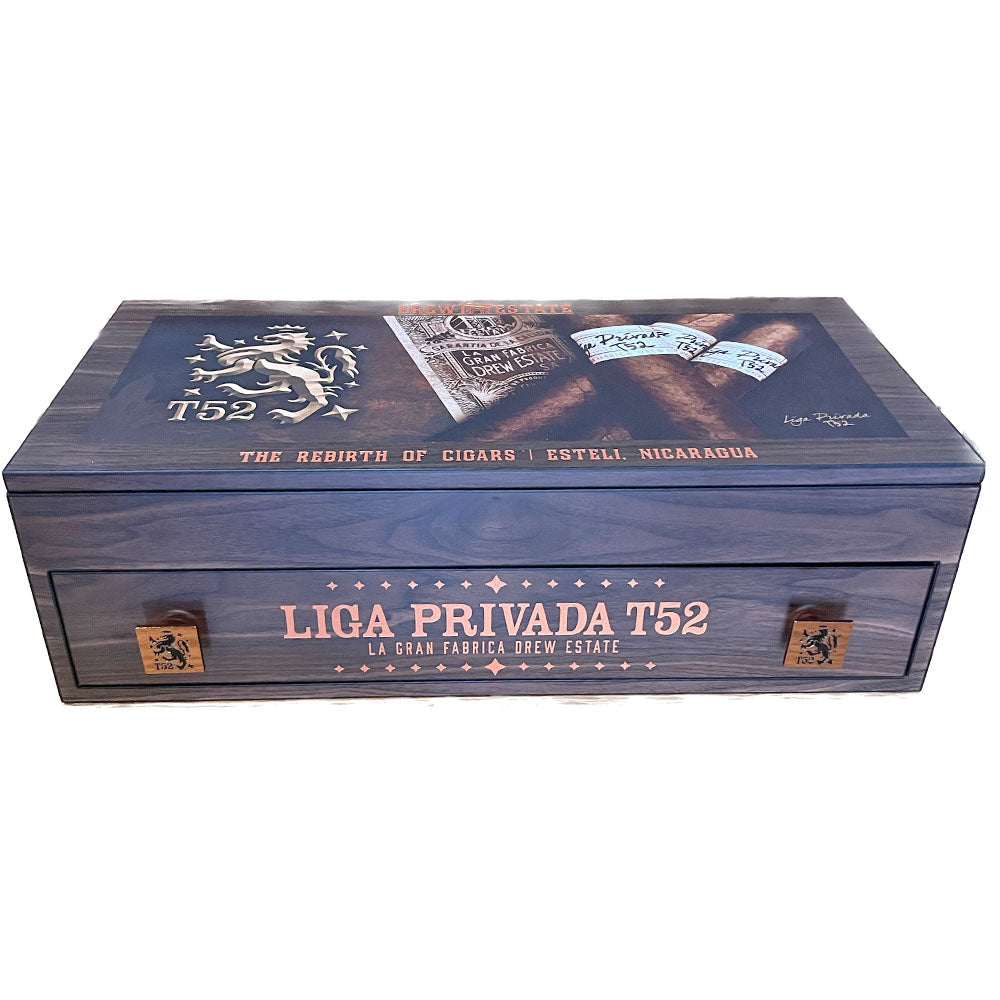 About Renegade Cigars
At Renegade, you will find one of the largest humidors in the Dallas area. You will find the best selection of the most popular brands that are desired by people all around the country. Our humidor houses a perfectly curated selection of major brands that you cannot find anywhere else in the cigar world.