Hirochi Robaina Blue Maduro - Hirochi Robaina Blue Maduro is a Maduro as it should be, that's what happens when Hirochi Roania puts out a Maduro cigar! Continuing a family tradition that has been going on since the 1800s, Hirochi has expanded to produce Nicaraguan cigars and to spread his offering to the world. This well-aged Maduro cigar has hits of molasses, a slight spice of black pepper, cream and coffee. Try a Hirochi Robaina Blue Maduro today! 
Hirochi Robaina Blue Maduro Details:
Hirochi Robaina Blue Maduro Size: Assorted
Hirochi Robaina Blue Maduro Strength: Medium 
Hirochi Robaina Blue Maduro Tasting Notes: Black pepper, cream and coffee
Hirochi Robaina Blue Maduro Estimated Smoke Time: Assorted
Regular price
Sale price
$8.00
Unit price
per
Sale
Sold out
View full details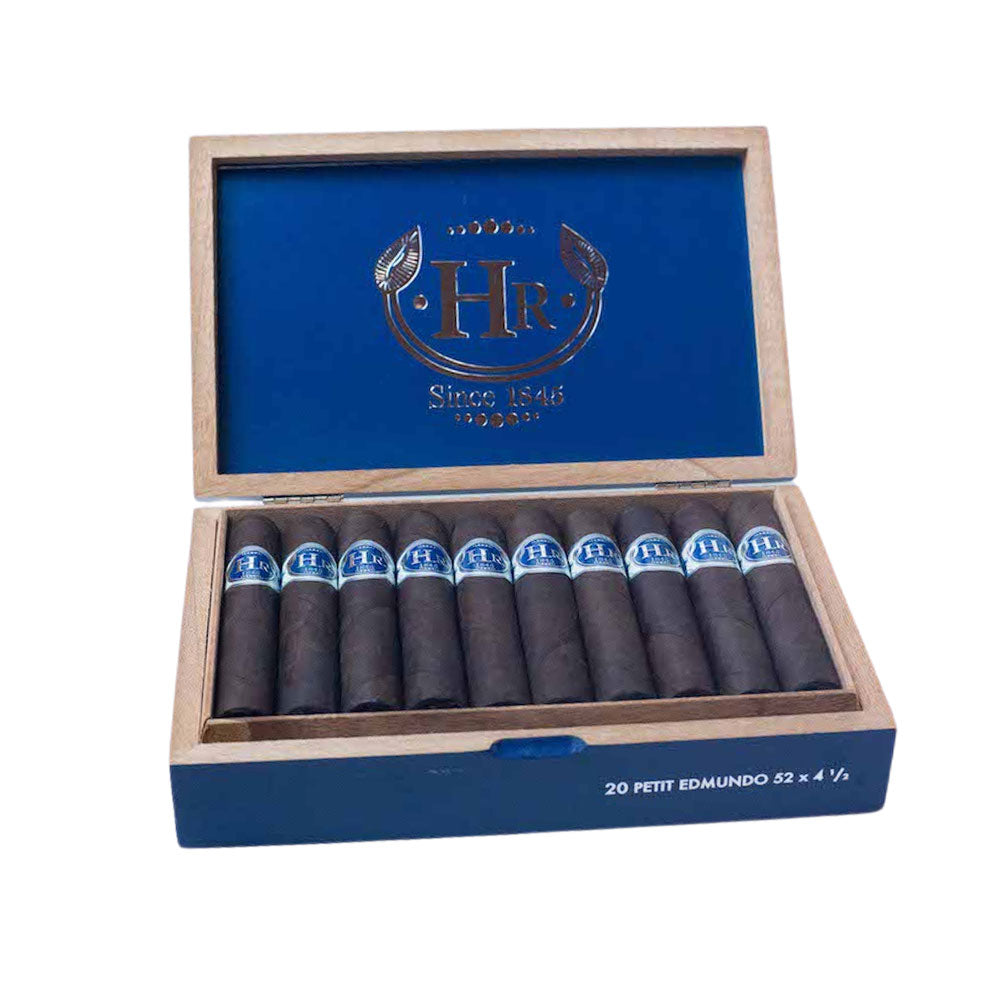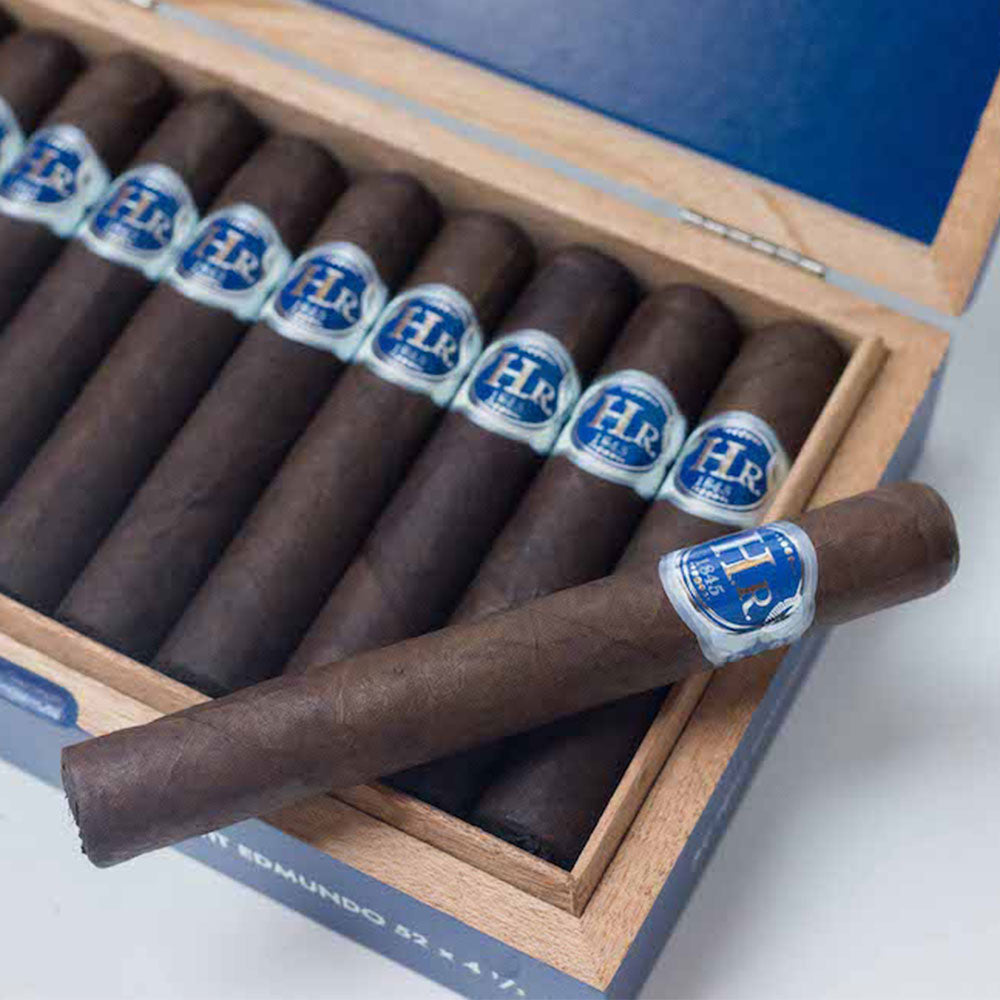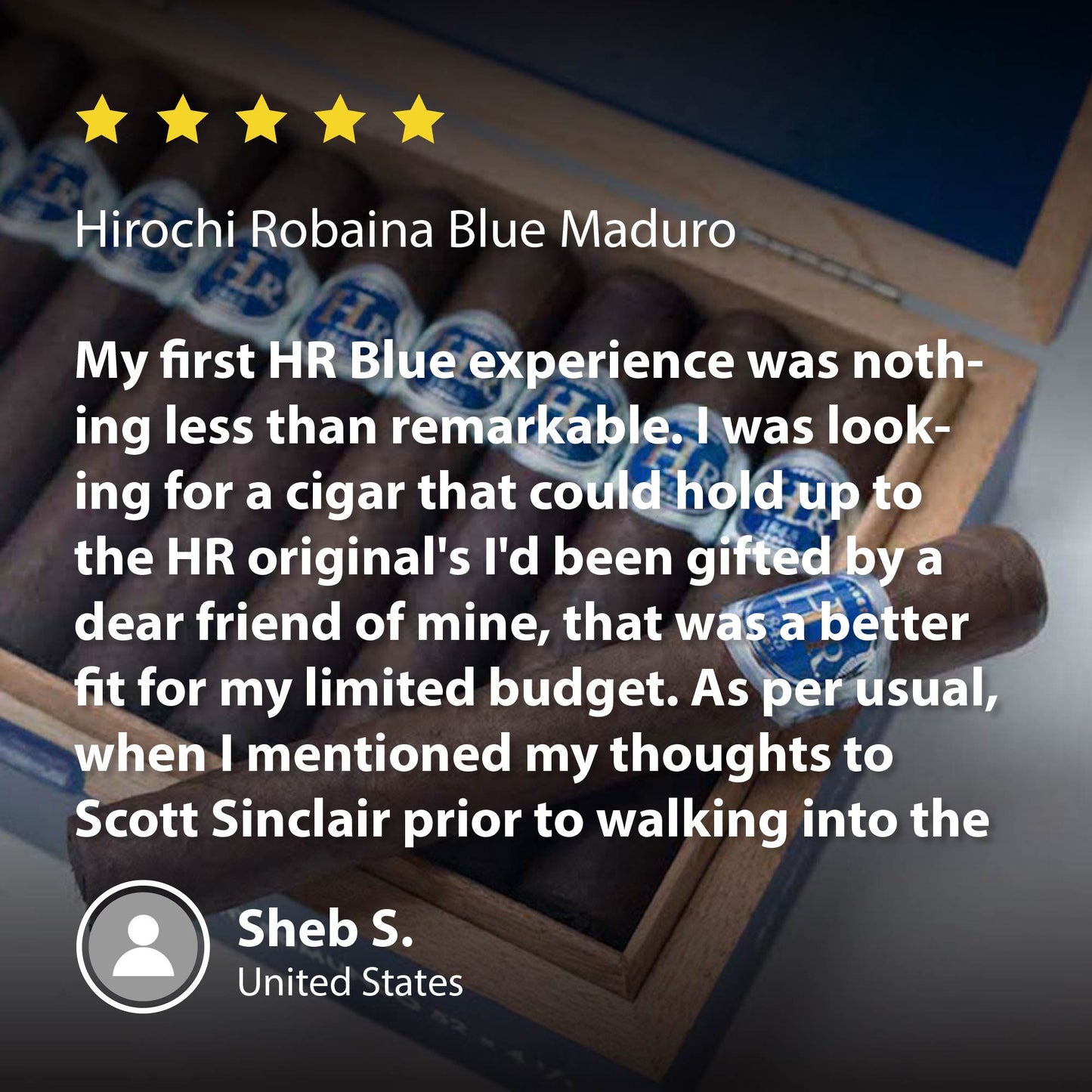 https://cdn.shopify.com/s/files/1/0469/2475/9197/files/brandonsreview.jpg?v=1604865278
Brandon's Review | Hirochi Robaina Blue Maduro
Brandon's Thoughts: The HR Blue is a great medium+ alternative to the original. It is wrapped in Ecuadorian Habano Maduro wrapper that encompasses premium Nicaraguan long fillers. It has hits of spice, a pleasant nuttiness and finishes like an after diner espresso. It is a great way to step into the HR line without breaking the bank.
About Renegade Cigars
At Renegade, you will find one of the largest humidors in the Dallas area. You will find the best selection of the most popular brands that are desired by people all around the country. Our humidor houses a perfectly curated selection of major brands that you cannot find anywhere else in the cigar world.
My go to, thanks to Scott!
My first HR Blue experience was nothing less than remarkable. I was looking for a cigar that could hold up to the HR original's I'd been gifted by a dear friend of mine, that was a better fit for my limited budget. As per usual, when I mentioned my thoughts to Scott Sinclair prior to walking into the humidor, he knew exactly where to take me. HR blue. The price per stick on this cigar is far less than what it SHOULD be, in my humble opinion. I'm far from an expert, and may not have the most discerning palette, but I know an outstanding cigar when I smoke one. I was MORE than impressed with the easy draw, THICK creamy smoke and a touch of spice. It pairs very well (for me) with a nice bourbon or scotch to sip on. This quickly became one of my MUST HAVE cigars in my personal humidor. Thankful the Renegade crew keeps em stocked up so I can always snag a few when I'm able to drop in. Never had one that burned poorly. Consistent burn, flavor and smoke all the way to the very nub. I always seem to burn my finger tips when enjoying a Blue label... I'm just never ready for them to be over. Spoil yourself or your fellow cigar enthusiast with a few of these. You will not regret it.