Hirochi Robaina Signature - Hirochi Robaina Signature carries on the family tradition Hirochi Robaina created with the HR series. This particular line, the Signature is a medium + cigar that borders on full bodied. Using a blend of tobaccos from Esteli and Jalapa for fillers, The Hirochi Robaina Signature is wrapped in a beautiful Habano seed Ecuadorian Maduro wrapper. Both bold and sweet, with notes of red fruit and leather this is a serious cigar that needs to be in your rotation.
Hirochi Robaina Signature Details:
Hirochi Robaina Signature Size: Corona 5x42, Belicoso 5.5x52, Hermoso 5.125x48, Sublime 6.25x54
Hirochi Robaina Signature Strength: Medium +
Hirochi Robaina Signature Tasting Notes: Red fruit, leather, sweets
Hirochi Robaina Signature Estimated Smoke Time: 30 minutes - 65 minutes
Regular price
Sale price
$10.96
Unit price
per
Sale
Sold out
View full details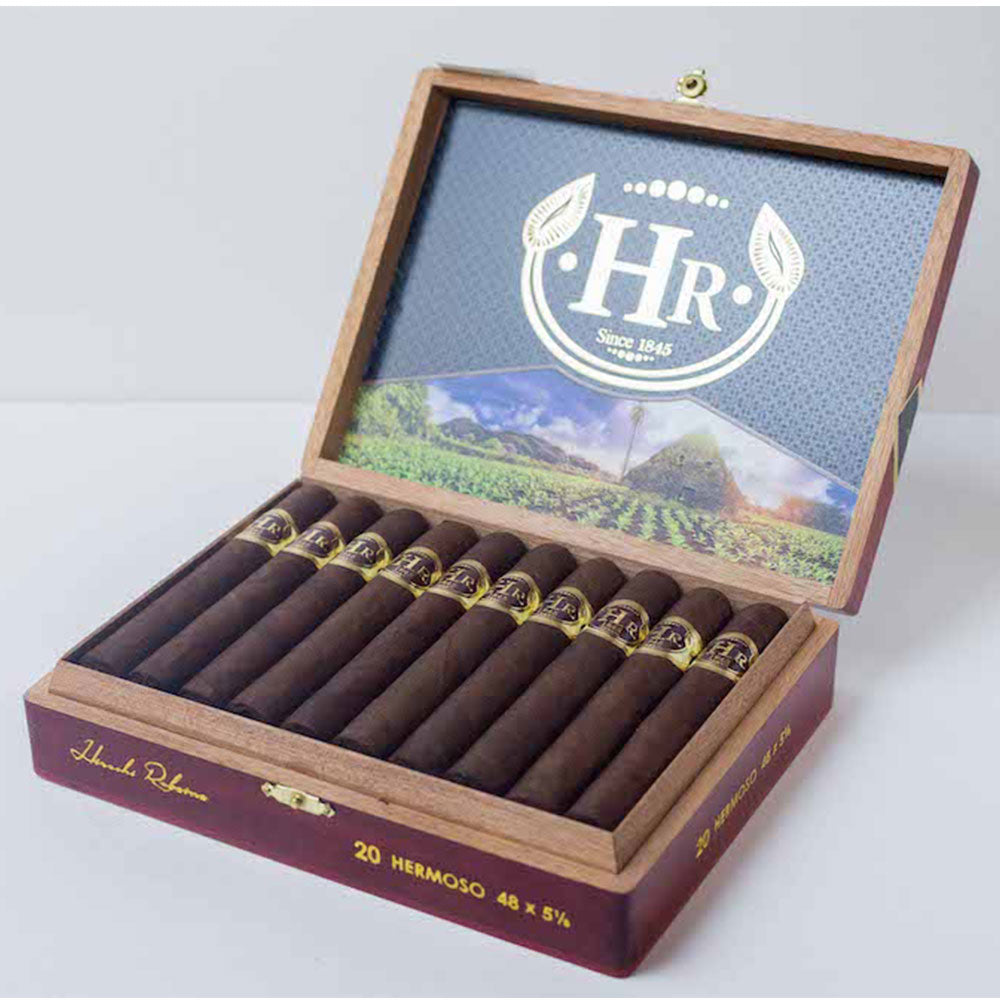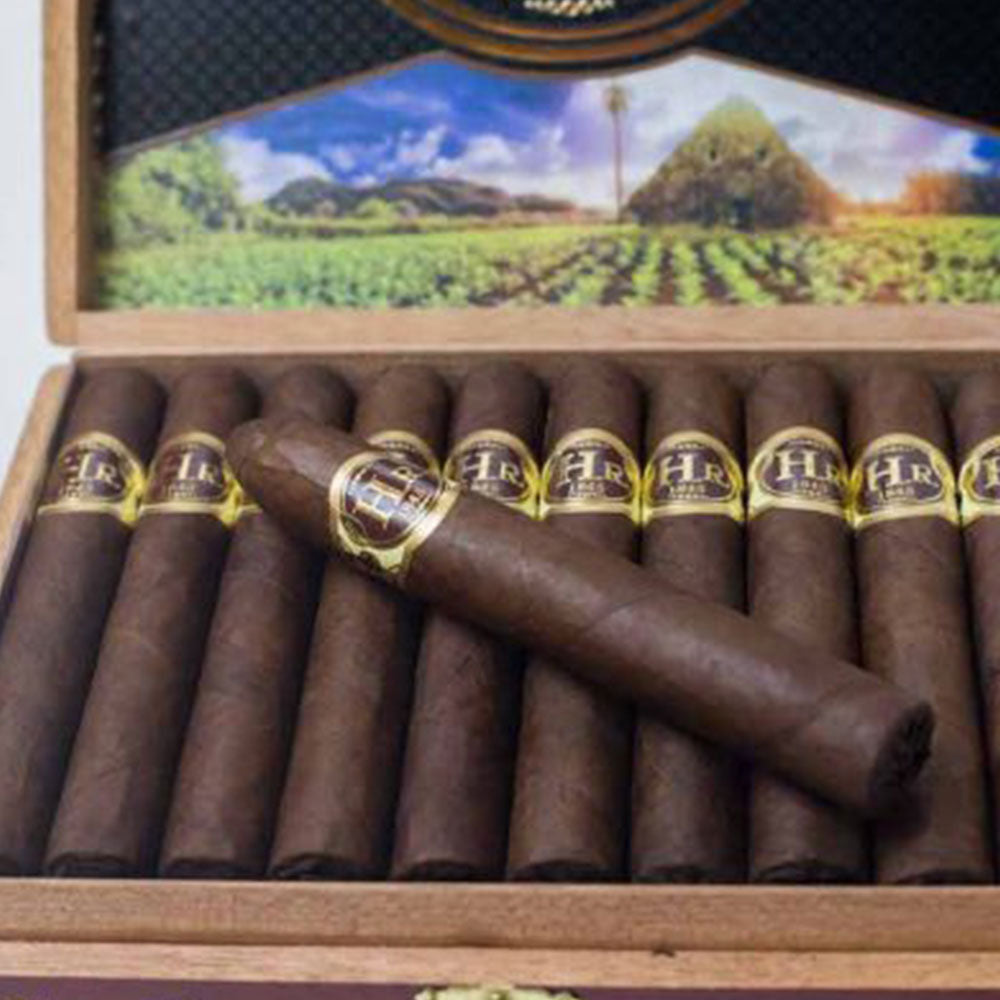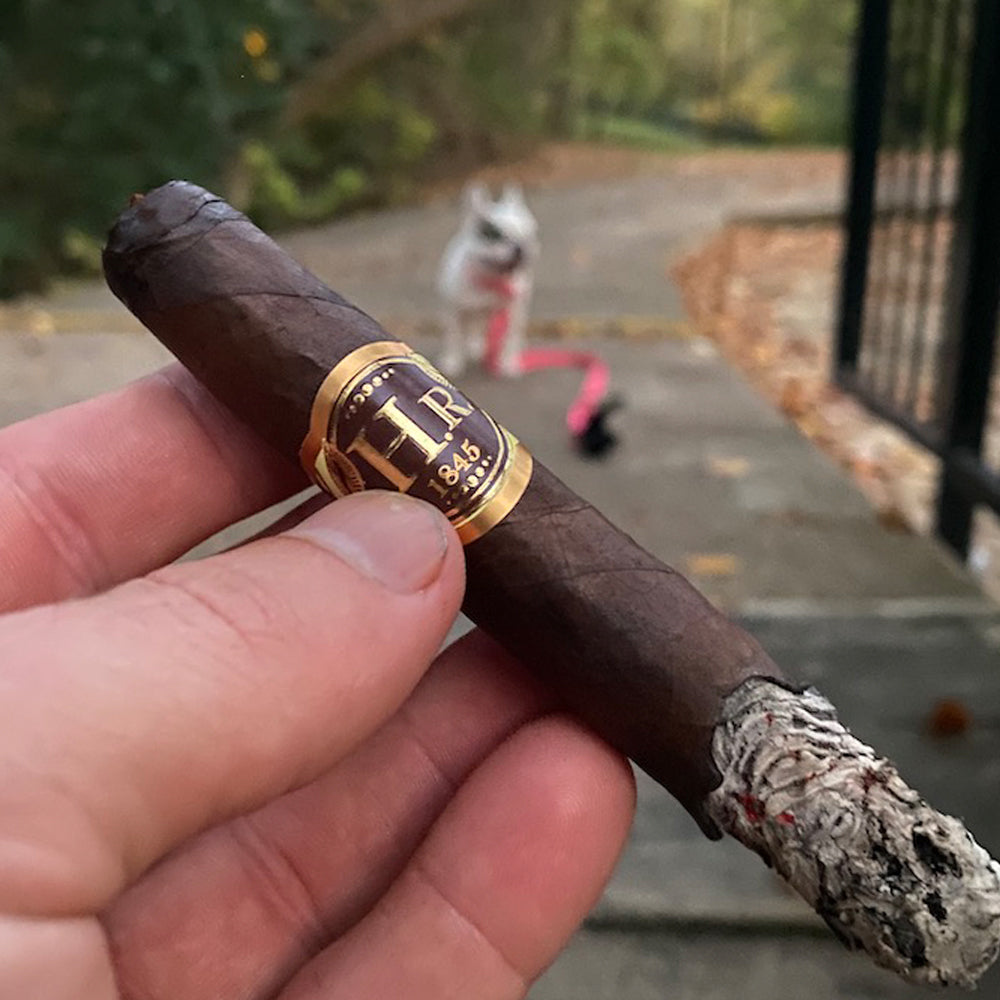 https://cdn.shopify.com/s/files/1/0469/2475/9197/files/brandonsreview.jpg?v=1604865278
Brandon's Review | Hirochi Robaina Signature
Brandon's Thoughts. The Signature might be my favorite cigar today. Every time I light this cigar I remember why I fell in love with it. From first light you can tell that this masterpiece was constructed with passion. I love how you get the richness of the Nicaraguan tobacco, without the typical spice that turns me away from some Nicaraguan Cigars. You can definitely taste the age of the tobacco, and the time put into this cigar by one of the most respected names in the industry. He went above and beyond to produce a beautiful cigar that bears his name.
About Renegade Cigars
At Renegade, you will find one of the largest humidors in the Dallas area. You will find the best selection of the most popular brands that are desired by people all around the country. Our humidor houses a perfectly curated selection of major brands that you cannot find anywhere else in the cigar world.
I'm a 6 month smoker but it was smooth,mild and burned very slow and easy,one of your guys introduced me to it. I might be a new smoker but at 69 but you and your staff totally impressed me!!! Thanks
Brandon Takes CARE of his customer
I had a terrible Hirochi Robaina Signature cigar, it had over eight tunnels while attempting to smoke it just halfway! It just would not produce smoke, tasted terrible because of the burn issues, and this was the first time I tried a Hirochi Robaina. I went back to the store and spoke to Brandon and showed him the last third with a huge tunnel running right down the side. I know that these are had made products but this cigar was just not smokeable. Brandon did not hesitate and made it right. This is the kind of service that we all wish for. A retail establishment that is fantastic to do business with. I truly appreciate the wisdom, staff, and service that I recieve at Renegade and will continue to business with them for many many years to come!!!
HR cigar
great little cigar for a 20 min smoke.
i wish i bought larger ones.