Papas Fritas - Papas Fritas are a full-flavored and vigorous little smoke bursting with complicated flavor notes. These feature River Valley Sun Grown Habano wrappers, stalk cut and cured to bring out that creamy Connecticut flavor. Papas Fritas are then filled with Cuban seeded, Nicaraguan grown long fillers, aged and blended to perfection. Rounding out the flavor with Mata Fina binders from Brazil, expect flavors of spice, espresso and pepper. Papas Fritas bring flavor more addictive than French fries, so supersize your order and buy a box!
Papas Fritas Details:
Papas Fritas Size: Vitola 4.5x44
Papas Fritas Strength: medium + 
Papas Fritas Tasting Notes: Spice, espresso, pepper
Papas Fritas Estimated Smoke Time: 30 minutes 
Regular price
Sale price
$6.60
Unit price
per
Sale
Sold out
View full details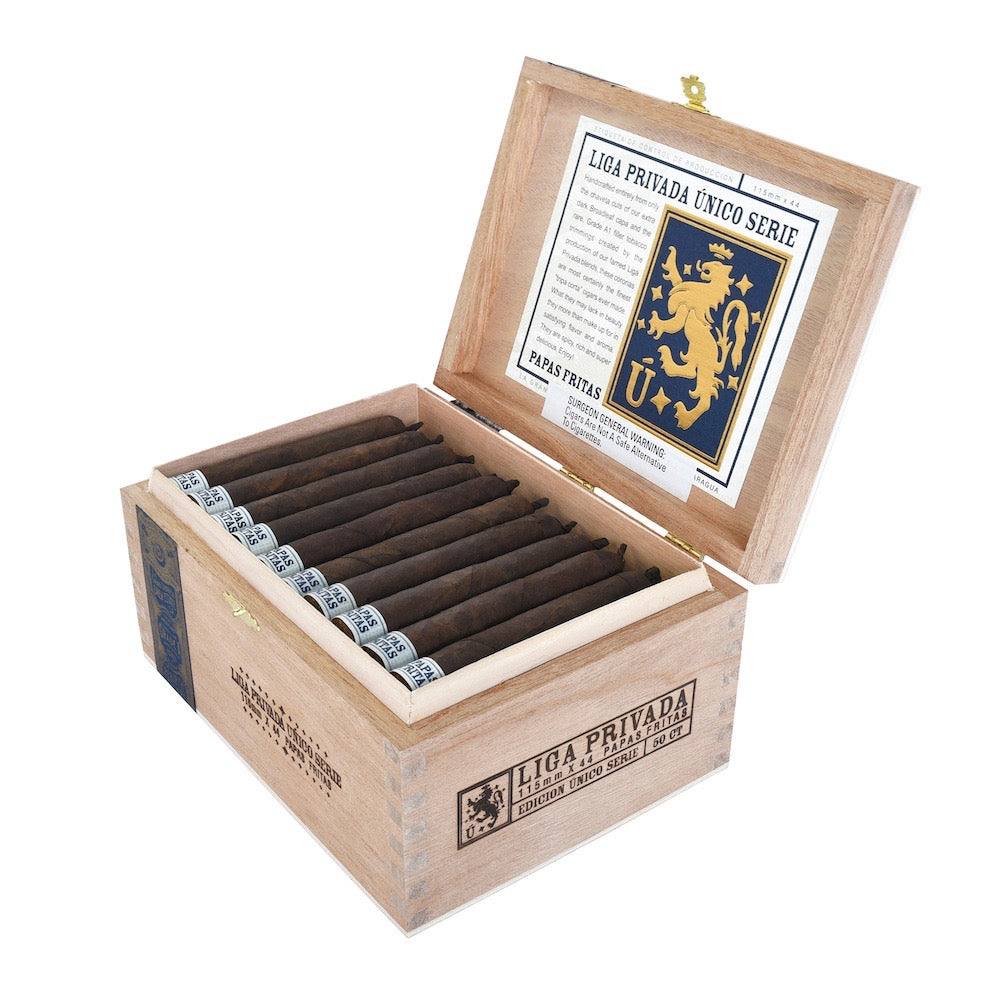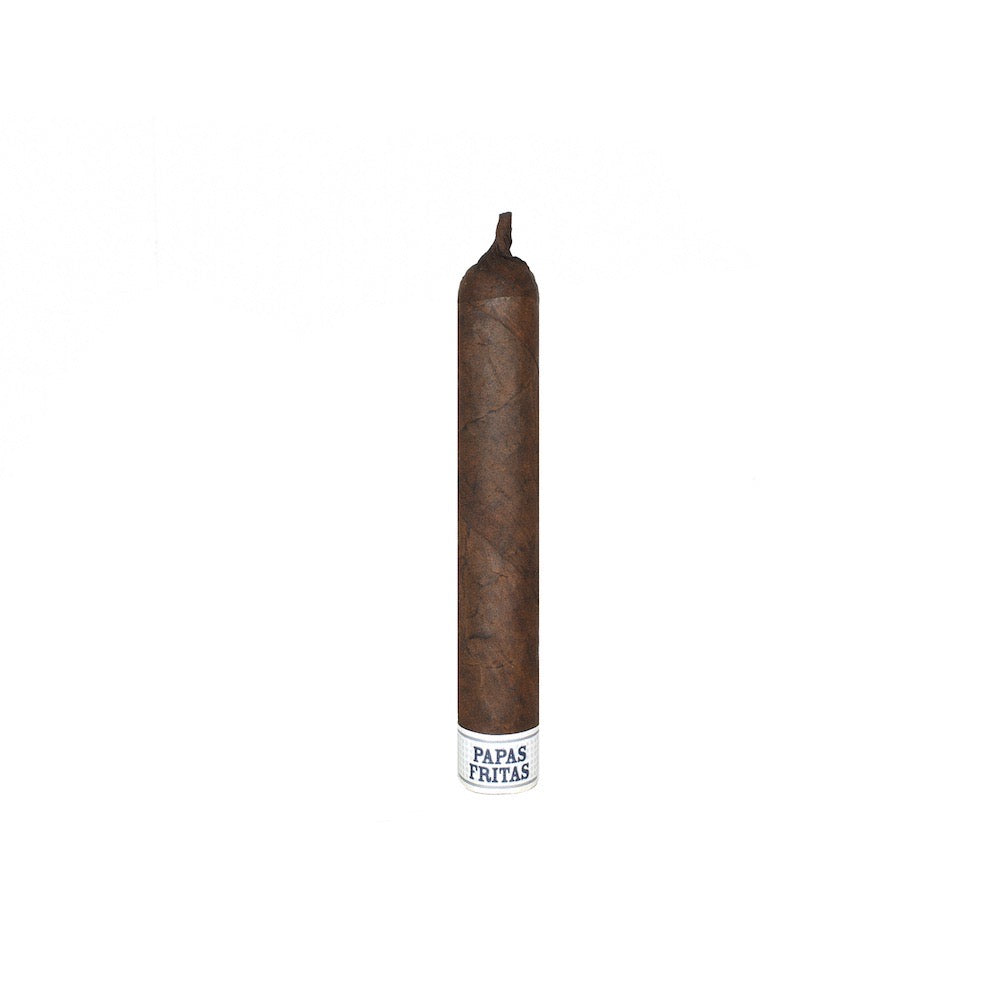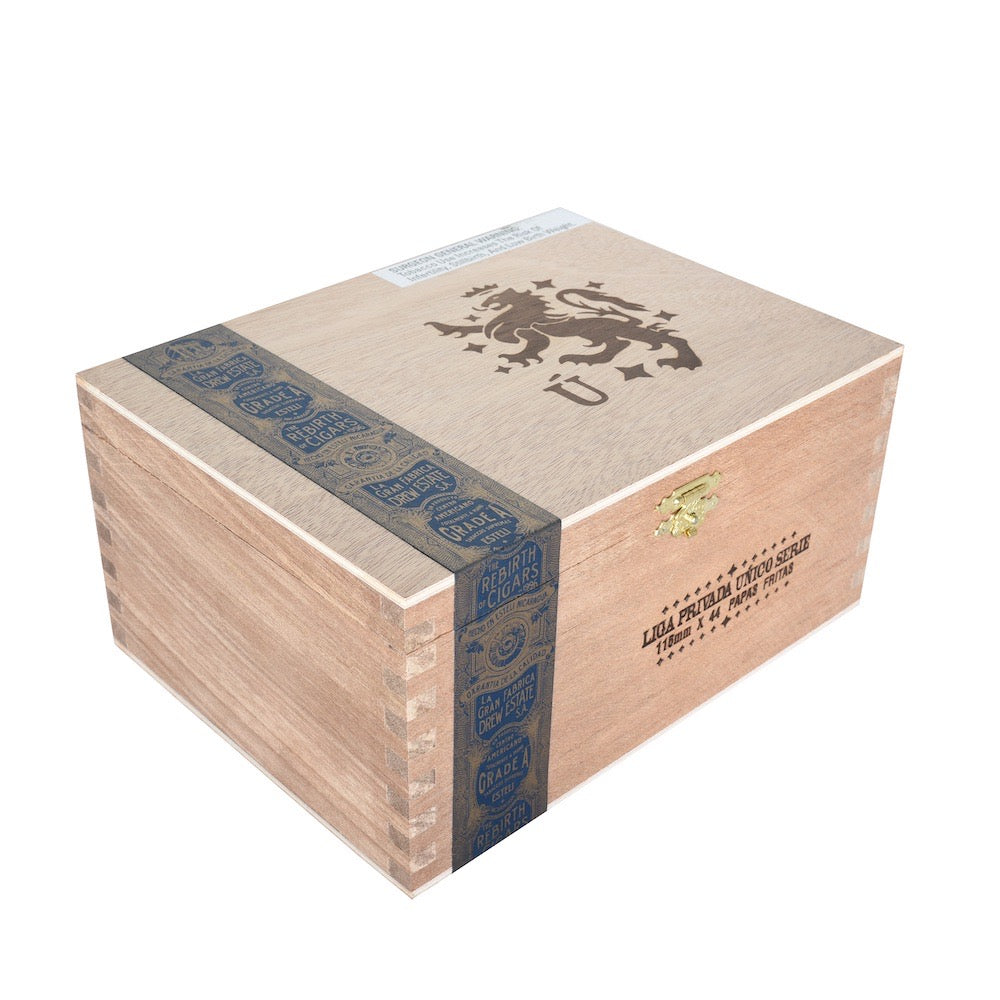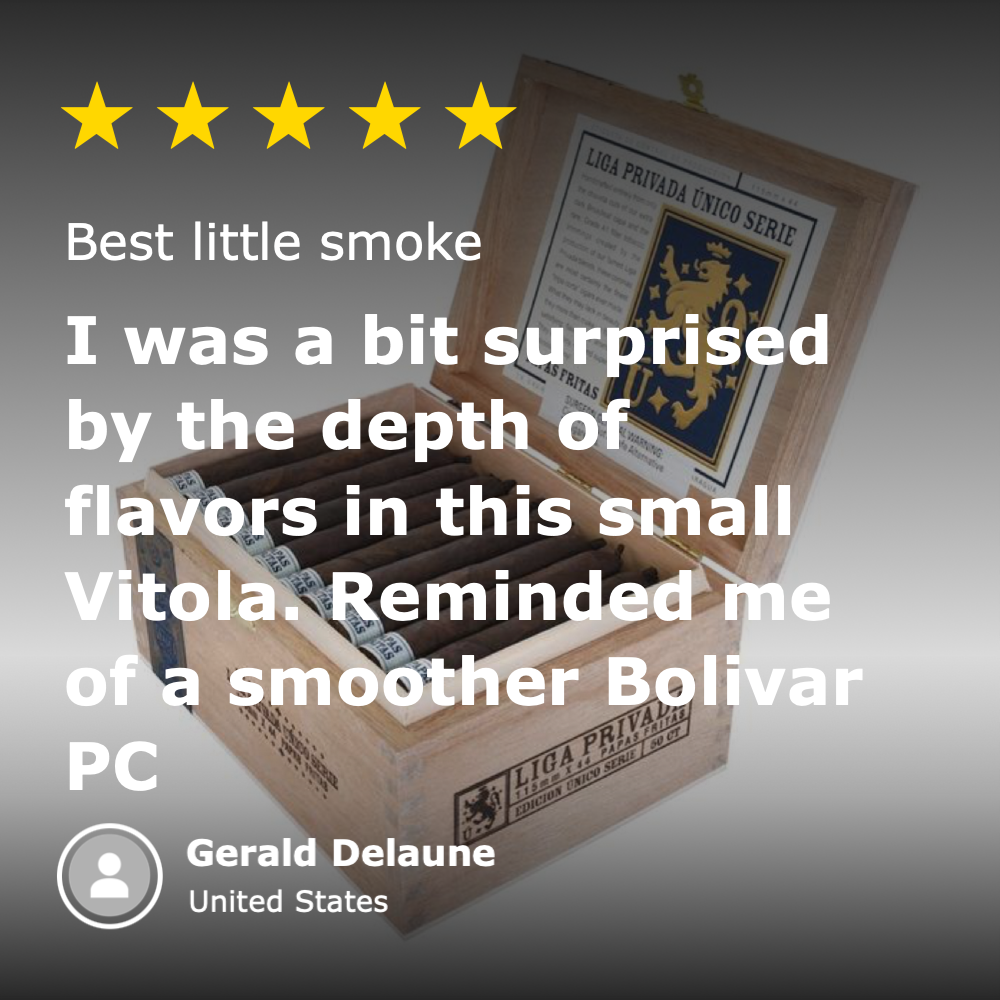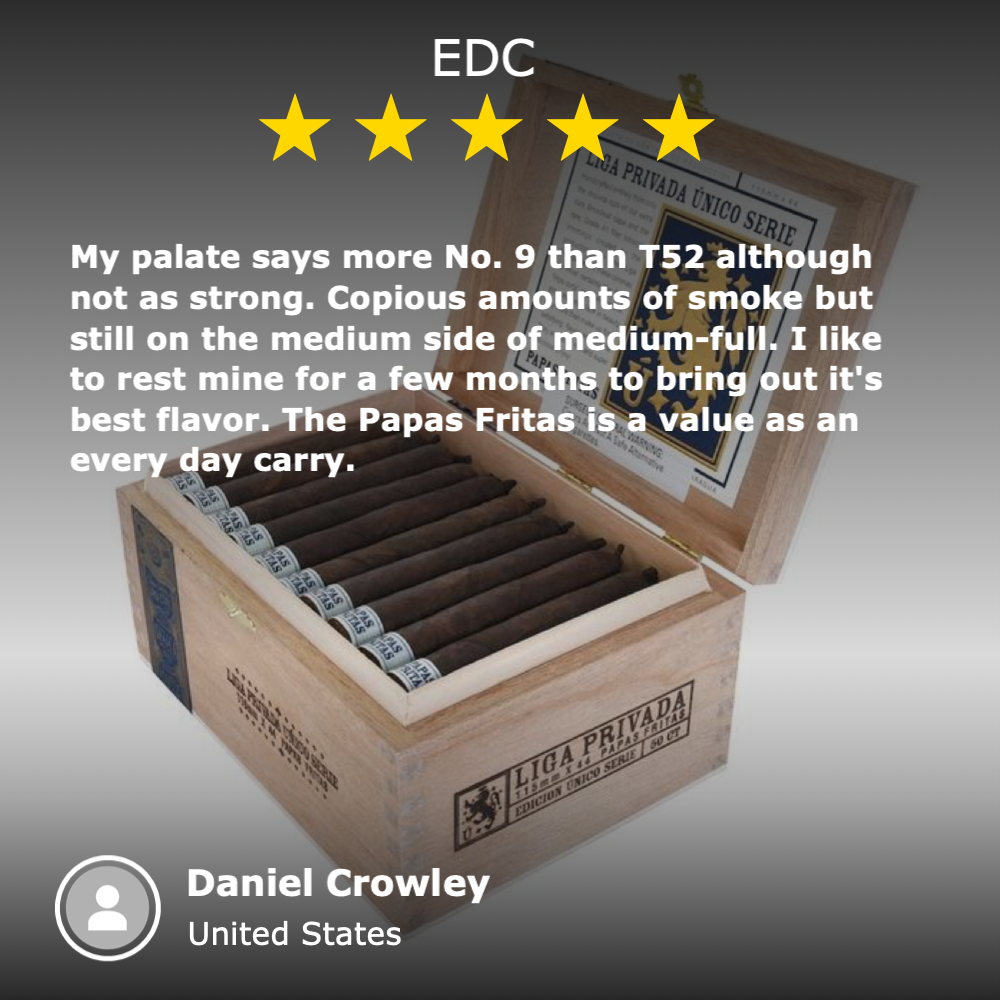 https://www.youtube.com/embed/hk4seaCzFgA
Ryan's Review | Liga Privida Unico Serie Papas Fritas
Ryans's Thoughts: The Unico Serie Papas Fritas is for Liga Privada lovers on the go. A great 20 minute smoke break cigar, it combines the best of the No. 9 and T52. Most Liga smokers would agree that it is too good of tobacco to let it go to waste. Drew Estate has found a way withe Papas Fritas to make a small format cigar that is perfect for those crunched for time but want a moment to relax. 
About Renegade Cigars
At Renegade, you will find one of the largest humidors in the Dallas area. You will find the best selection of the most popular brands that are desired by people all around the country. Our humidor houses a perfectly curated selection of major brands that you cannot find anywhere else in the cigar world.
Great sandwich
I'll admit I haven't tried the main line of liga blends but I love these. Chocolate and coffee notes fill out the smoke. Also some breadiness. Med to full body.
EDC
My palate says more No. 9 than T52 although not as strong. Copious amounts of smoke but still on the medium side of medium-full. I like to rest mine for a few months to bring out it's best flavor. The Papas Fritas is a value as an every day carry.
Best little smoke
I was a bit surprised by the depth of flavors in this small Vitola. Reminded me of a smoother Bolivar PC