Introducing Party Favors, our boldest and most tantalizing cigar to date. Prepare to be seduced by its irresistibly full-bodied and full-flavored profile.


When Robert shared the news of the Last Tsar being discontinued, we knew it was our chance to seize the opportunity. We secured a limited supply of the exquisite Connecticut Arapiraca Maduro hybrid wrapper that was exclusively reserved for that blend. Party Favors proudly stands as the second cigar in the world to showcase this wrapper powerhouse. Complemented by our secret blend of meticulously selected high priming Nicaraguan and Dominican fillers, it unleashes a symphony of flavors.


Indulge in the enticing notes of cedar, pepper, and a velvety smooth cocoa that caresses your senses. This delectable experience is further enhanced by a natural sweetness and a subtle hint of dried fruit, creating an enchanting harmony of flavors.


To ensure the utmost refinement, we granted this special blend a year of post-production aging. The result is a cigar that exudes sophistication and complexity, beckoning you to savor every moment.

So, pour yourself a strong libation, for Party Favors promises a grand smoking experience that will leave you breathless. Succumb to temptation and indulge in the extraordinary.
Regular price
Sale price
$10.35
Unit price
per
Sale
Sold out
View full details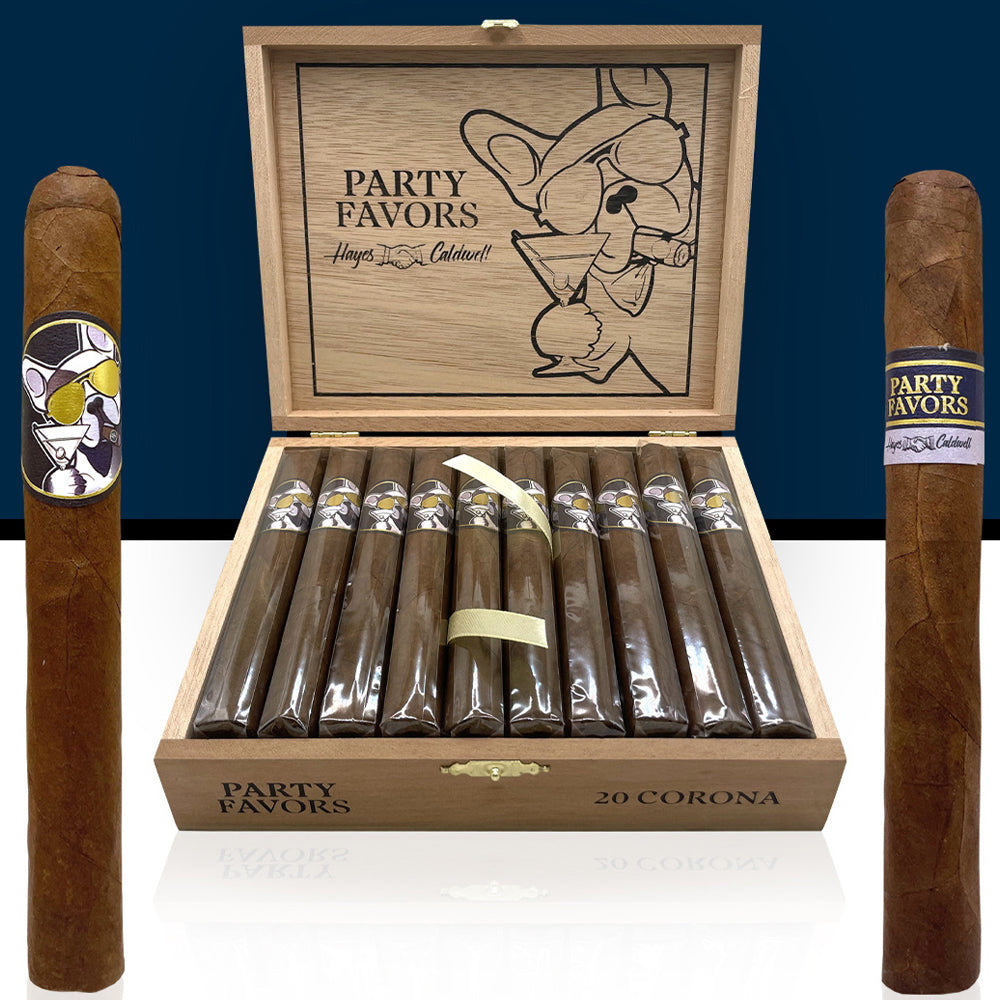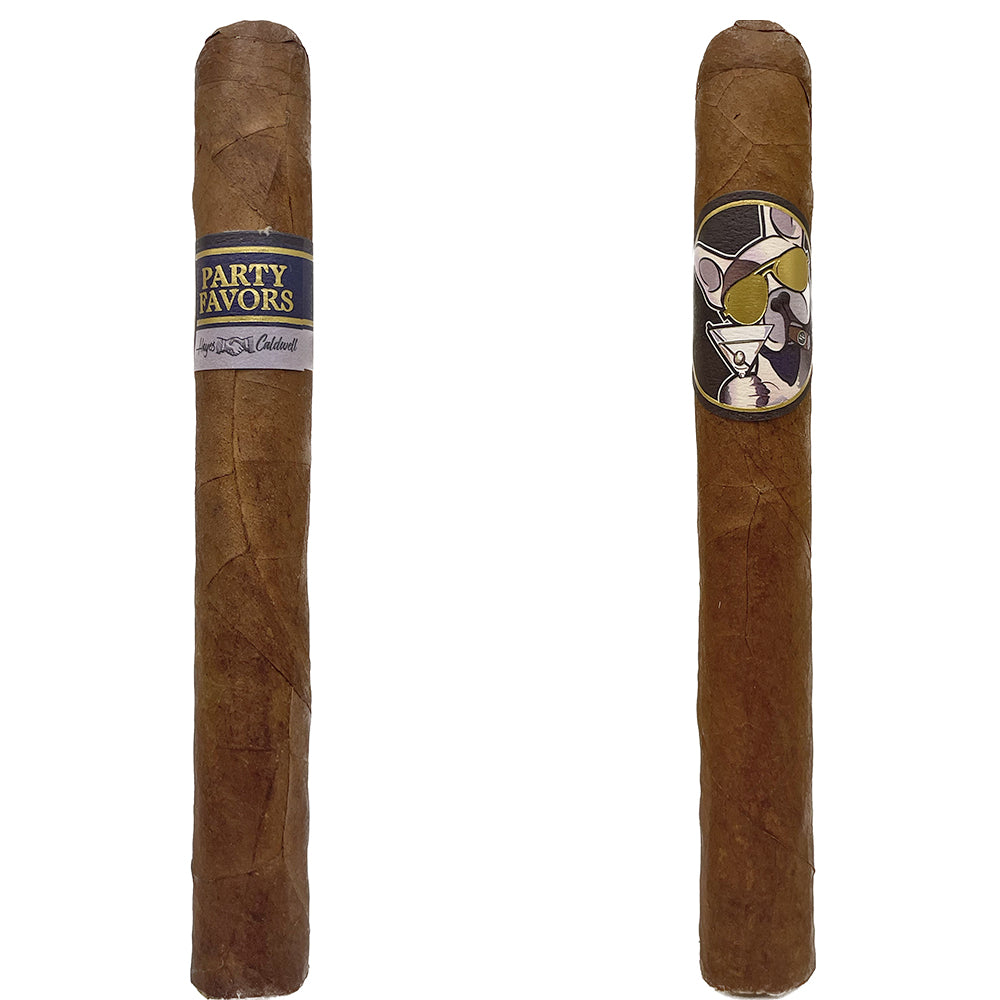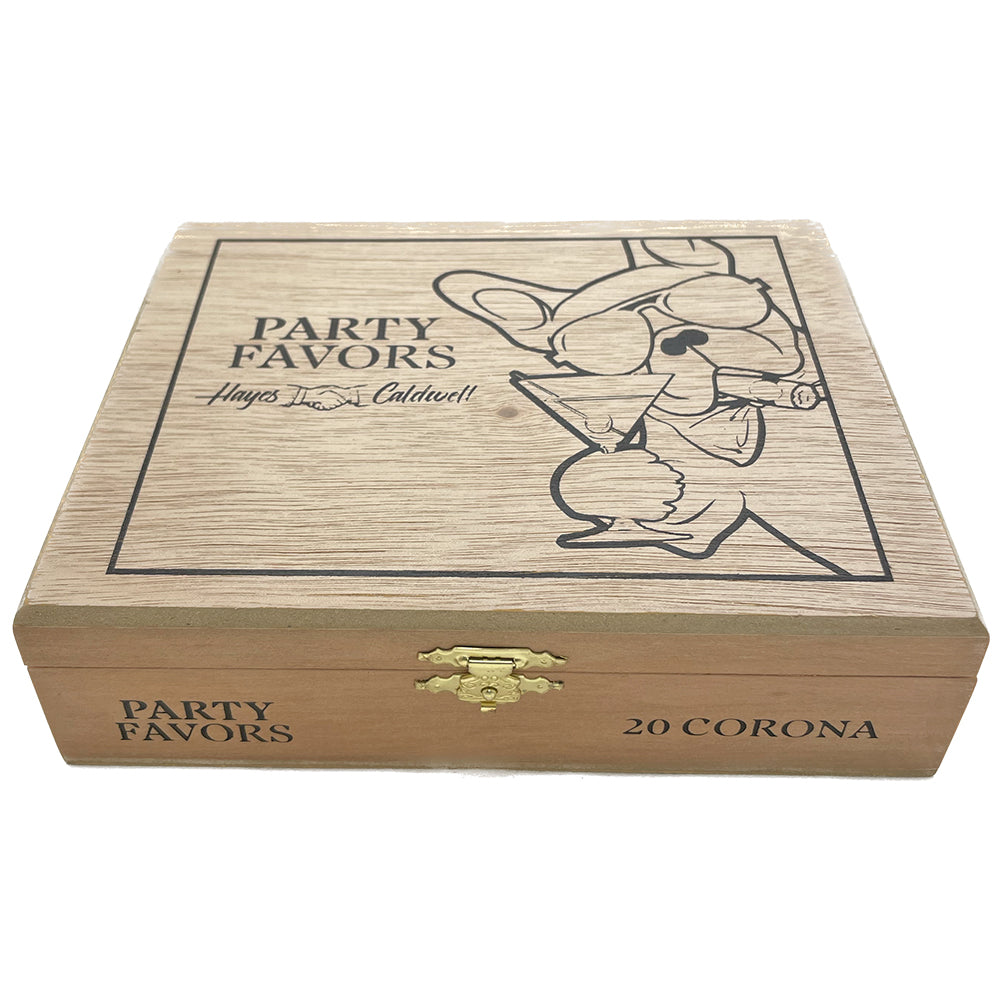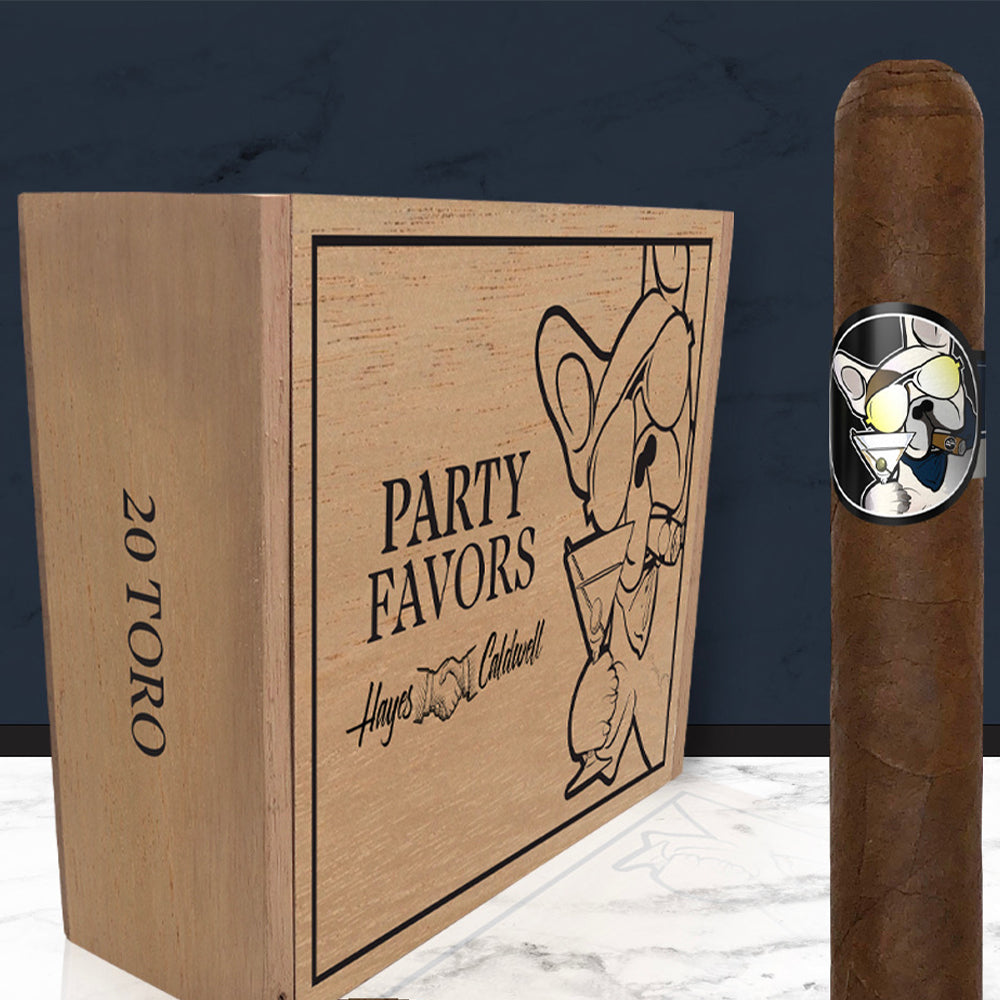 About Renegade Cigars
At Renegade, you will find one of the largest humidors in the Dallas area. You will find the best selection of the most popular brands that are desired by people all around the country. Our humidor houses a perfectly curated selection of major brands that you cannot find anywhere else in the cigar world.
A great cigar
I thoroughly enjoyed my relaxing evening with the Party Favor cigar. Solid flavor from the get go. Bolder than the Perfect Timing (my go to when introducing a friend to Renegades) but not overly strong. Excellent draw. While my taste buds aren't the greatest, but I noticed a hint of sweetness or subtle smoothness at the last third. A pleasant surprise.
Party Favors
Taste was smooth with a perfect full-bodied profile. I enjoyed the full-flavored smoke at the Renegade's cigar lounge!
Party time with Party Favors!
Great cigar that Brandon and Caldwell (great combo)
came up with. Very smooth cigar with a very good draw.
Perfect mix
Let's start with the simple stuff…perfect construction, even burn, easy draw. Perfect. I mean come on, it's Hayes and Caldwell. They're going to do it right. Strong cedar but no burn. It's super smooth. Even on the retrohale. Light cocoa and light sweetness. Couldn't pick up on it too much but I'm having it with coffee. I'm only halfway thru and I'm feeling a nice. Party Favors! Exactly what I want out a cigar.
Very Nice Cigar
I bought a box of these when they came out and I have smoked maybe 3 of them and I must say this is a very nice cigar to smoke. Good flavor, good burn (construction), and good smoke output. I'm glad I bought a box.