Renegade 9 - The Renegade 9 is a celebration of 9 fantastic years here at Renegade. As with past releases, we've partnered with Henderson Ventura for this special cigar. A slightly different profile than Brandon's typical creations, the Renegade 9 was designed to make you think a little! While it leans more mild than our typical blends, the Renegade 9 doesn't lack flavor, and has tasting notes of cedar, light spice, red pepper and cream. Try a Renegade 9 as well as our other Anniversary and house exclusive cigars today! 
Renegade 9 Details:
Renegade 9 Size: Petite Corona 4.5x46
Renegade 9 Strength: Mild - Medium
Renegade 9 Tasting Notes: Cedar, light spice, red pepper, cream
Renegade 9 Estimated Smoke Time: 30 minutes
Regular price
Sale price
$8.50
Unit price
per
Sale
Sold out
View full details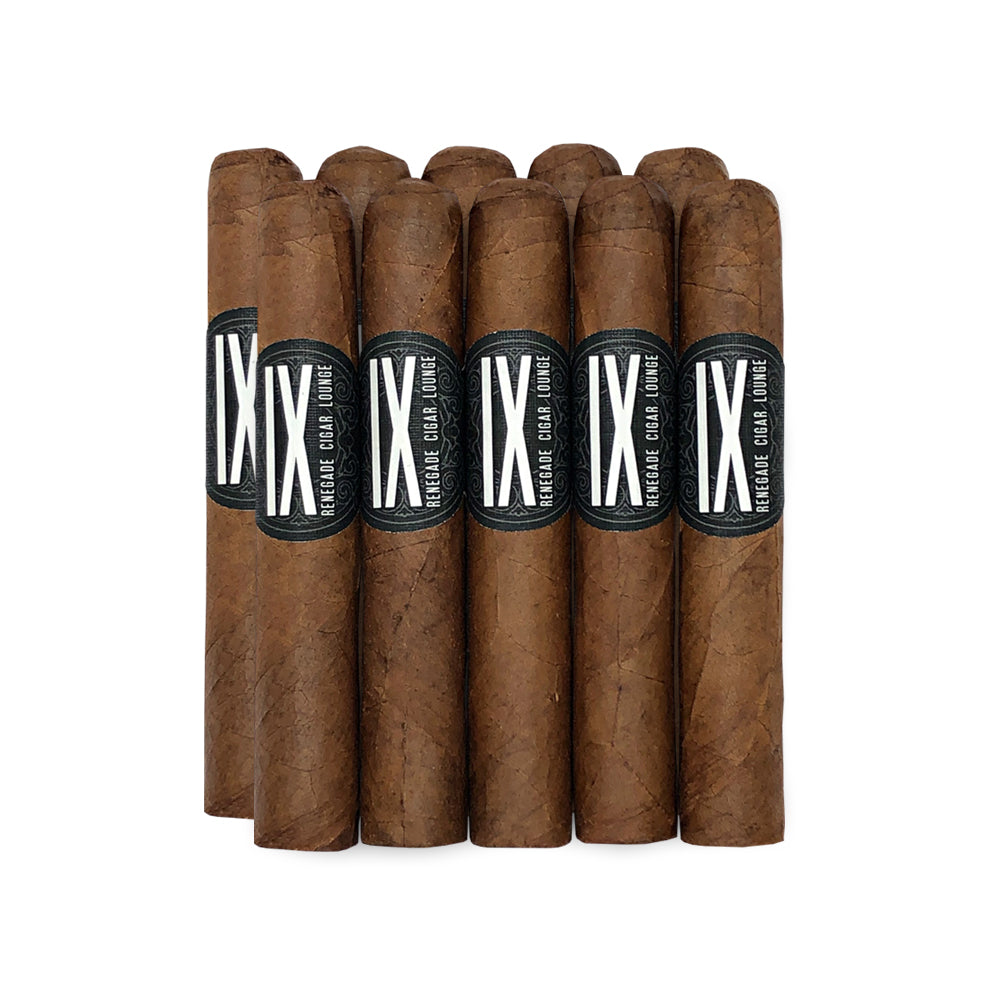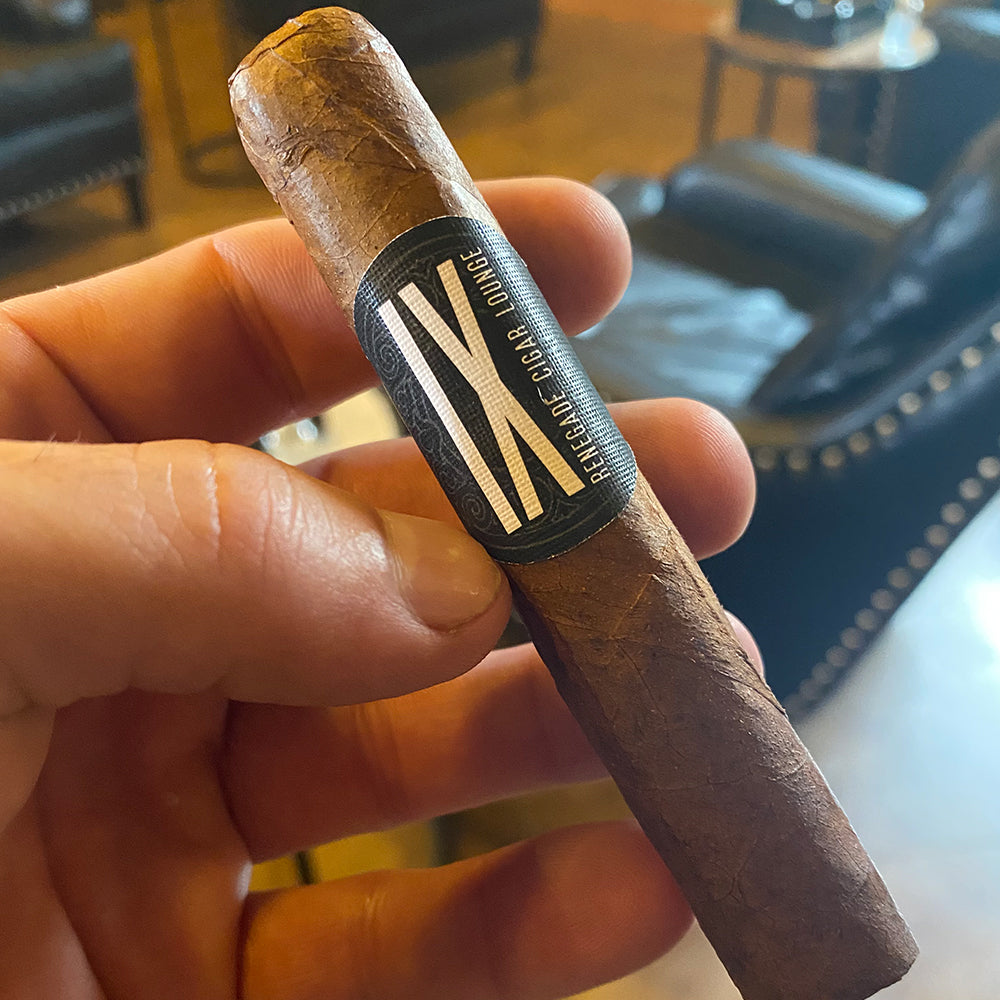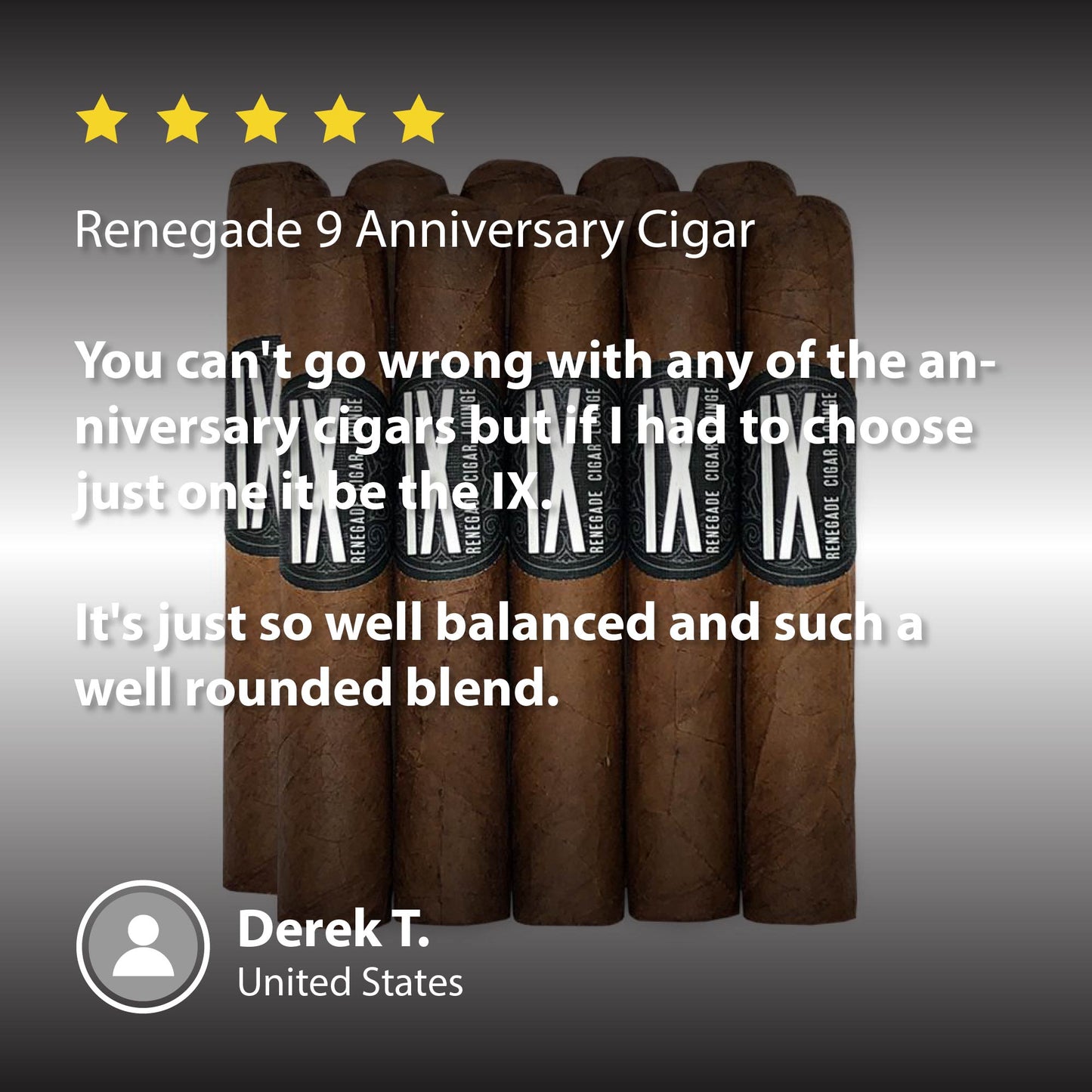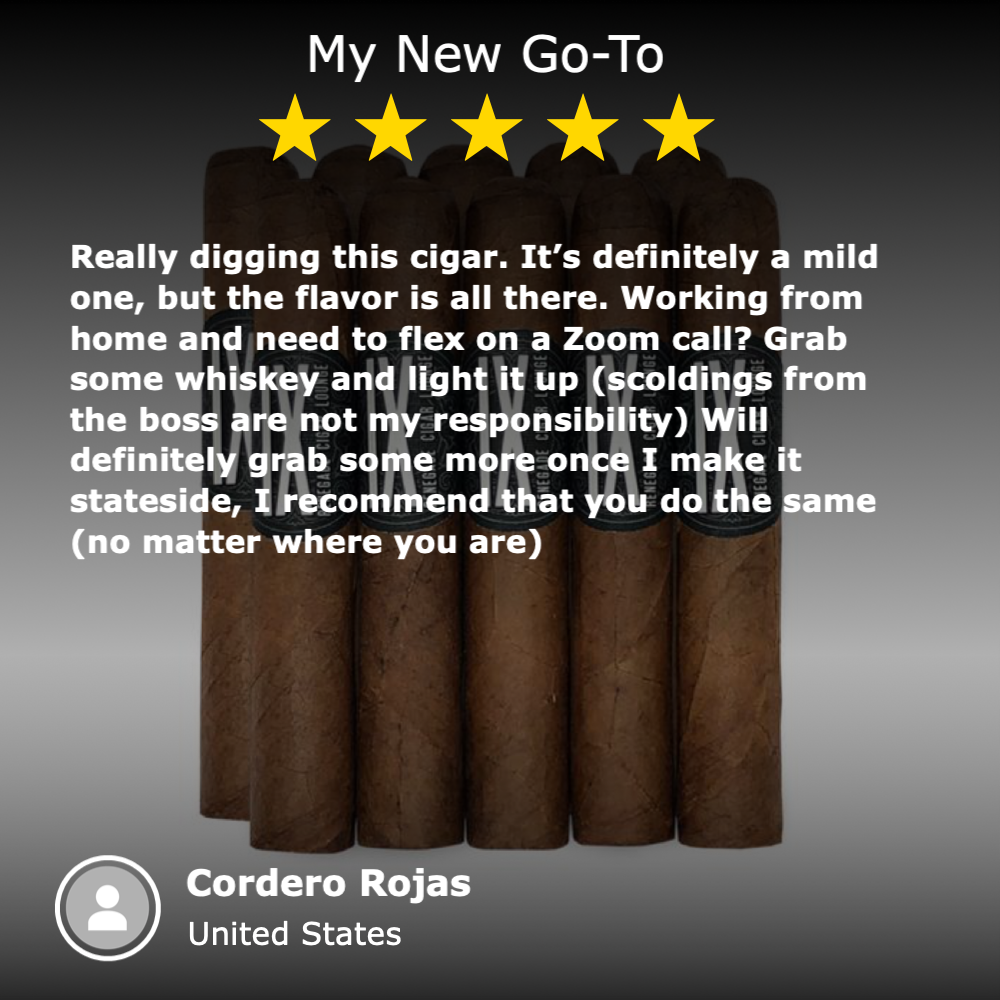 https://cdn.shopify.com/s/files/1/0469/2475/9197/files/brandonsreview.jpg?v=1604865278
Brandon's Review | Renegade 9
Brandon's Thoughts: When I went back to Henderson for another anniversary cigar - I wanted to do something different. I wanted to create something that smoked a little more refined and sophisticated than my typical blend. Ultimately what we came up with is a blend of aged Dominican tobaccos that deliver a lot of flavor, but deliver a very clean taste. Something that would have enough flavor for the most experienced smoker, yet smooth enough for mild cigar lover. Flavors of oak, dried fruit, gingerbread, hazelnut and cream that seem to be perfectly balanced. Suggested pairing. Krug Champagne
About Renegade Cigars
At Renegade, you will find one of the largest humidors in the Dallas area. You will find the best selection of the most popular brands that are desired by people all around the country. Our humidor houses a perfectly curated selection of major brands that you cannot find anywhere else in the cigar world.
Anniversary Cigar 9
Love all of the Renegade Anniversary cigars.
My New Go-To
Really digging this cigar. It's definitely a mild one, but the flavor is all there. Working from home and need to flex on a Zoom call? Grab some whiskey and light it up (scoldings from the boss are not my responsibility) Will definitely grab some more once I make it stateside, I recommend that you do the same (no matter where you are)
Renegades Best
You can't go wrong with any of the anniversary cigars but if I had to choose just one it be the IX.
It's just so well balanced and such a well rounded blend.