The second release from the NDA cigar series celebrates the city of Santiago in the Dominican Republic—an exciting, vibrant city that offers great food and entertainment, spectacular sights, and hardworking residents. I've enjoyed a lot of late nights and early mornings in Santiago, whether indulging in the dynamic nightlife or starting work early at the factory. And always, I've done so with a great cigar in hand. 
Like all blends in this series, 4AM in Santiago was secured from the back room of one of the Dominican Republic's most prized manufacturers. Originally released in very limited quantities, it's now available in even smaller numbers that have been aged to a perfection you can't help but notice. What's unique about this release it that it has a richer, nuttier, beefier, almost cheese-like flavor than most cigars found at this strength level.

We're excited to share these rare cigars with you, but you'll  need to act quickly if you want to take advantage of this offering: The first release, The Plug, sold out in only seven hours
Act quickly, and enjoy! 
About The Renegade N.D.A Series: 
Little known to anyone without a direct need to know, we've been hard at work securing some ultra-premium cigars from possibly the best cigar manufacturer in the world—and we'll be making those cigars available exclusively to Renegade customers. 
Although we can't mention the cigar manufacturer by name, we can tell you that the series will consist of six individual releases—one dropping every other Friday, with stock limited to a first come, first served basis. 
As a part of our agreement with the previously mentioned but unnamed cigar manufacturer, there are certain details we can't release. But here's what we can divulge: The cigars are made with primarily Dominican tobacco blends that would sell for at least twice the price we'll be making them available for. They've also been significantly aged, a fact that will no doubt be welcomed by those who appreciate well-aged tobaccos.
Regular price
Sale price
$99.95
Unit price
per
Sale
Sold out
View full details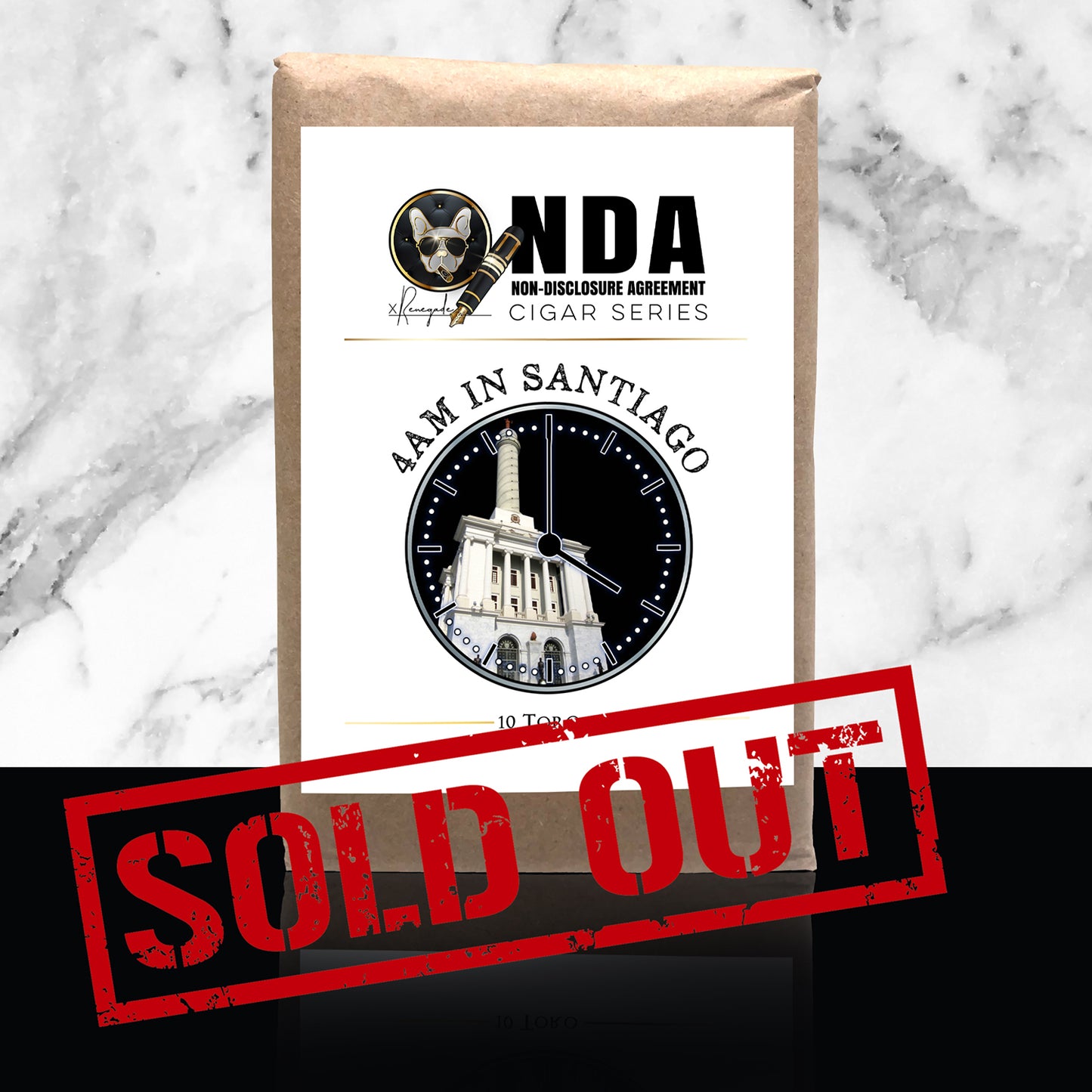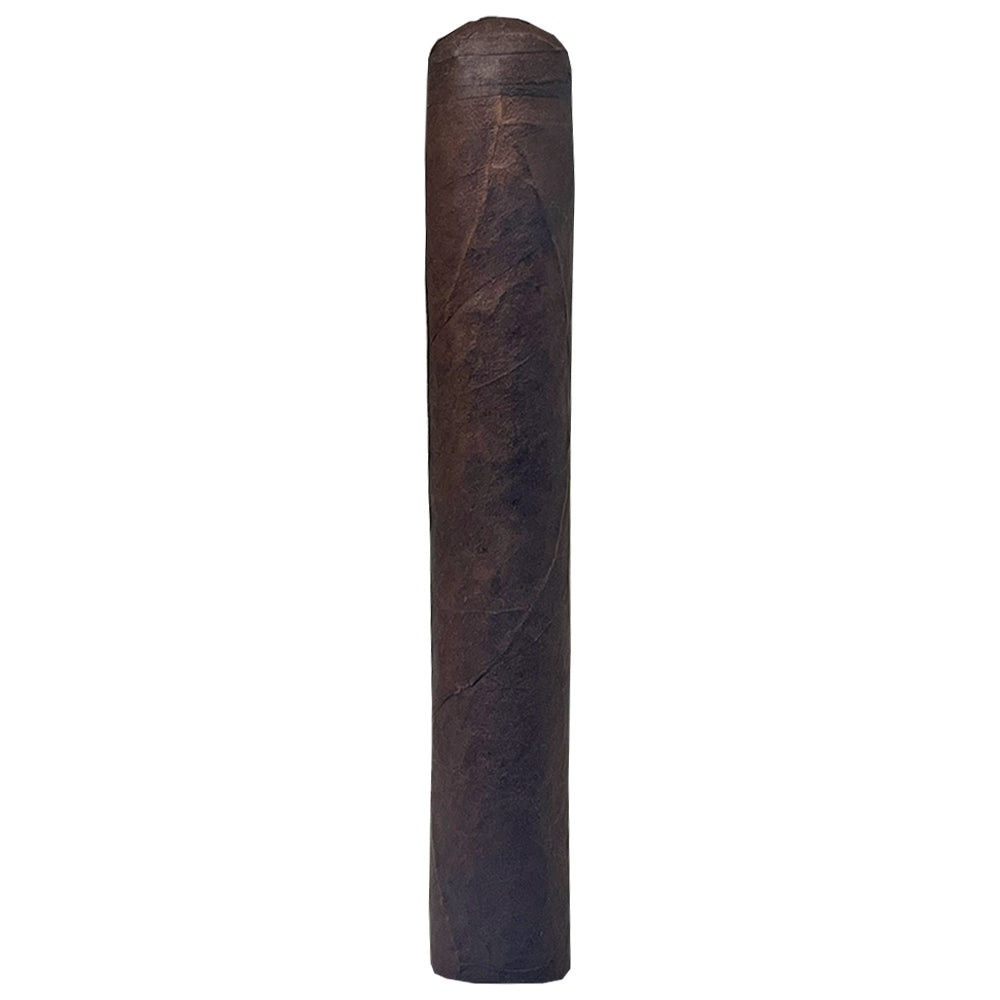 https://cdn.shopify.com/s/files/1/0469/2475/9197/files/Nate_sTake.jpg?v=1619716994
Nate's Take | 4AM In Santiago
Nate's Take: Our second release in the NDA Series, a more full and richer offering than The Plug but equally complex and mouth wateringly delicious.While The Plug was a perfect morning or first cigar of the day cigar for me, this is something I would smoke in the afternoon or evening. There is a certain taste to this that I can only describe as meaty. Rich and earthy with just enough black pepper spice to keep me interested, the taste lingers briefly but leaves my pallet clean. It is exactly what I am looking for when I want a medium + cigar and would pair well with a Scotch.Some cigars that I think are similar in taste profile: HR Signature, ADV Gold, Burnt Ends, Liga T52PS. The construction on this was flawless, got almost halfway through before the ash fell.
About Renegade Cigars
At Renegade, you will find one of the largest humidors in the Dallas area. You will find the best selection of the most popular brands that are desired by people all around the country. Our humidor houses a perfectly curated selection of major brands that you cannot find anywhere else in the cigar world.
Just another fantastic exclusive from Renegade
This has become status quo at Renegade: offering amazing cigars only available at this cigar lounge in Richardson, Texas. This particular release is in the medium plus category of strength, but the flavors are full and transition with complexity as you work your way through it's length. About an inch in I caught myself thinking "did that just happen?". The cigar morphed from cedar and pepper to a delightful, almost mocha richness. If you missed out on this limited batch, don't make the same mistake on the next releases of the NDA series.
NDA series: 4 AM IN SANTIAGO
I am a novice cigar smoker, but I got excited for the NDA series. I wanted to try something new and get different tastes. 4AM IN SANTIAGO has not disappointed. I smoke it as a late afternoon/early evening smoke. It is full and a bit darker so perfect to my tastes. Cannot wait for the next release!
Renegade Reviee
My overall experience ordering the cigars online from renegade was fantastic. Super easy to execute and the order was ready to pick up very quickly in store. Highly recommended
Renegade NDA series
Great cigar, nice and smooth.