Hush Money - Hush Money is one of the most dynamic offerings yet from the NDA line yet! This 5+-year-old medium-strength cigar will appeal to a broad audience. Offering a cedar forward profile that's balanced out by leather and black pepper spice, fans of both Nicaraguan and Dominican blends will certainly enjoy Hush Money. The draw on this cigar is perfect, offering lots of creamy smoke without burning too fast to enjoy. Whether you're seeking a value cigar that smokes like something twice its price, a nice cigar to enjoy by the pool, or a dynamic premium offering, Hush Money will fit the bill. We've had these stashed in our humidor for over a year now and have been waiting for just the right time to drop them. Be sure to pick some up today. Like all of the NDA releases, once they're gone, they're gone for good!

Hush Money Details:
Hush Money Size: Box-pressed Toro
Hush Money Strength: Medium
Hush Money Tasting Notes: Cedar, leather black pepper
Hush Money Estimated Smoke Time: 55 minutes
Age: 5+ Years
Origin: Dominican
Blend: Nicaragua, Peru, Dominican Republic  
About The NDA Series: 
Little known to anyone without a direct need to know, we've been hard at work securing some ultra-premium cigars from possibly the best cigar manufacturer in the world—and we'll be making those cigars available exclusively to Renegade customers. 
Although we can't mention the cigar manufacturer by name, we can tell you that the series will consist of individual releases—one dropping on Fridays with stock limited to a first come, first served basis. 
As a part of our agreement with the previously mentioned but unnamed cigar manufacturer, there are certain details we can't release. But here's what we can divulge: The cigars are made with primarily Dominican tobacco blends that would sell for at least twice the price we'll be making them available for. They've also been significantly aged, a fact that will no doubt be welcomed by those who appreciate well-aged tobaccos.
Regular price
Sale price
$99.95
Unit price
per
Sale
Sold out
View full details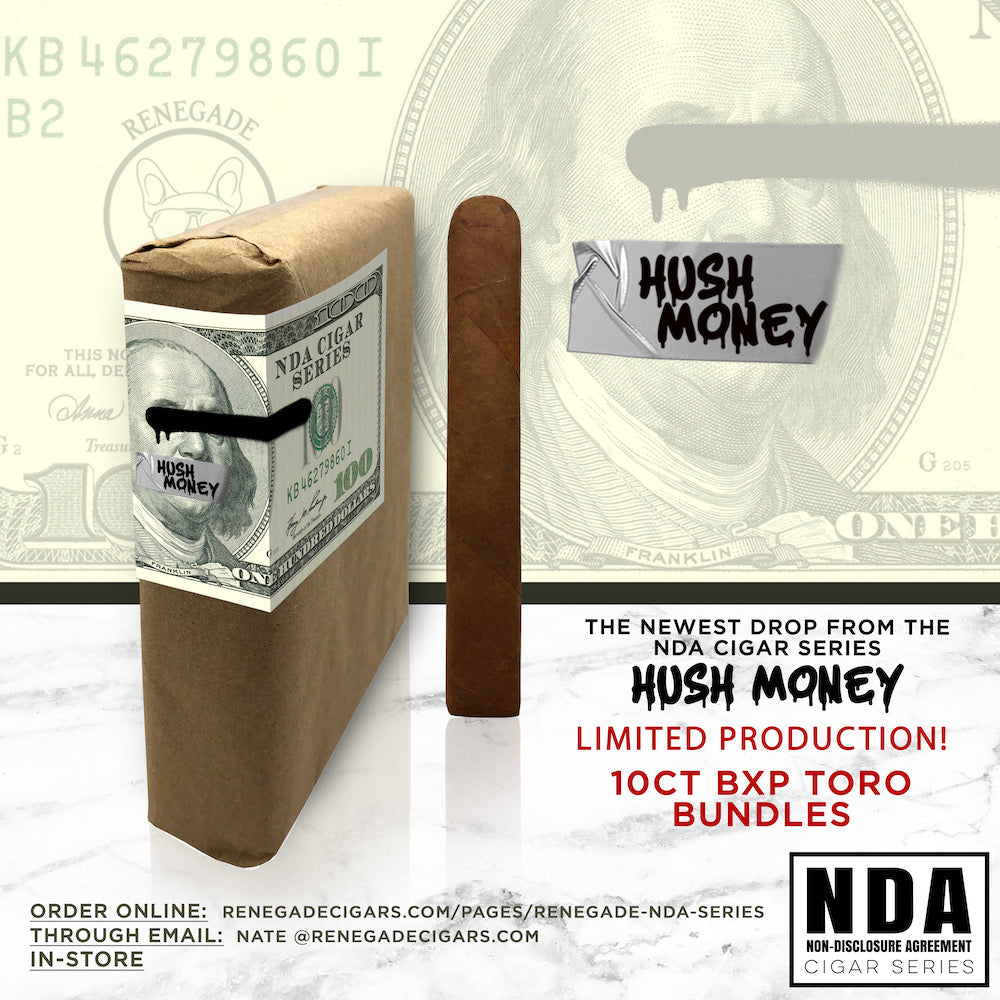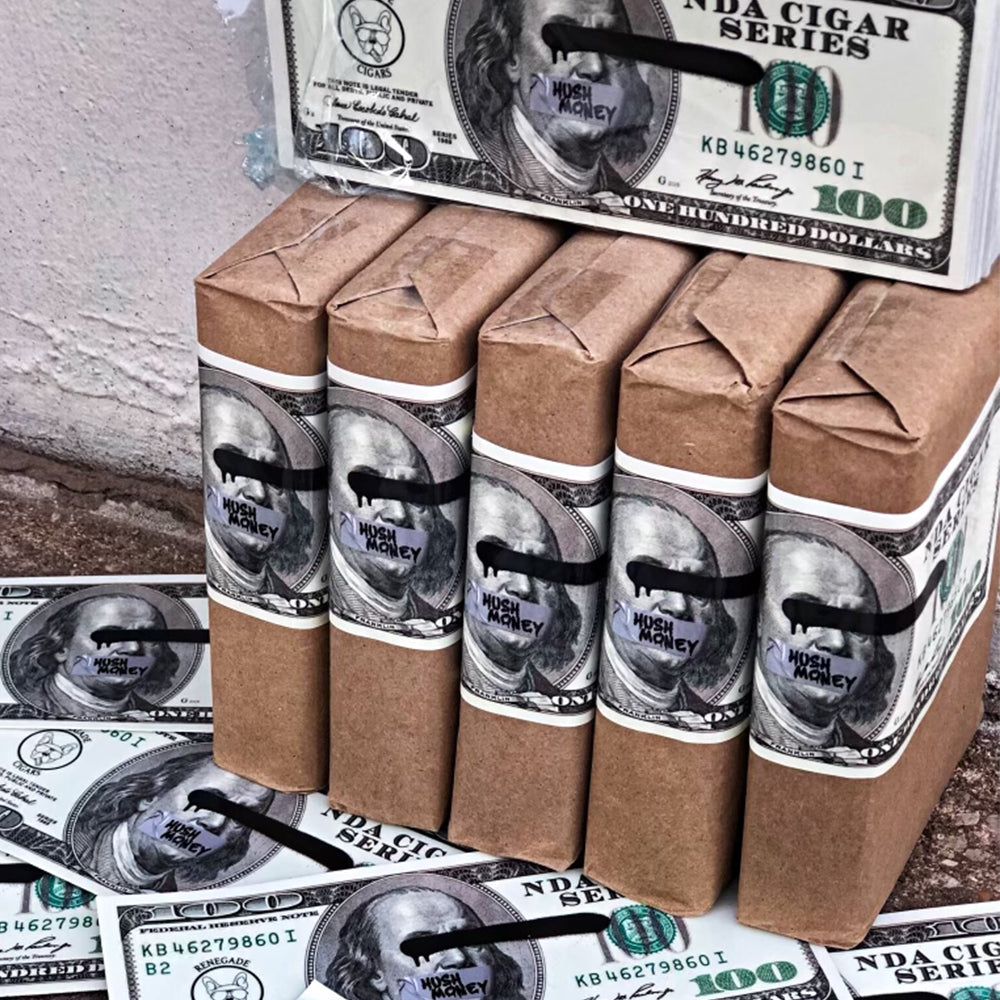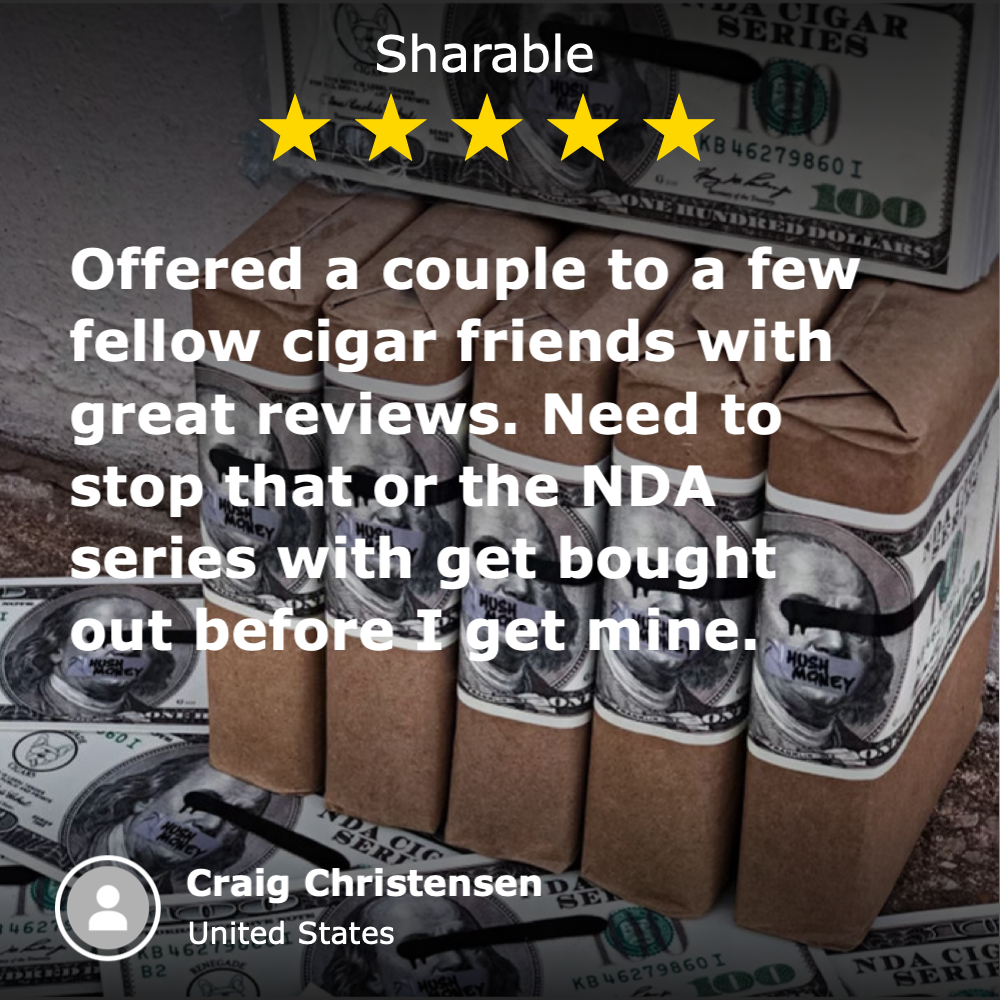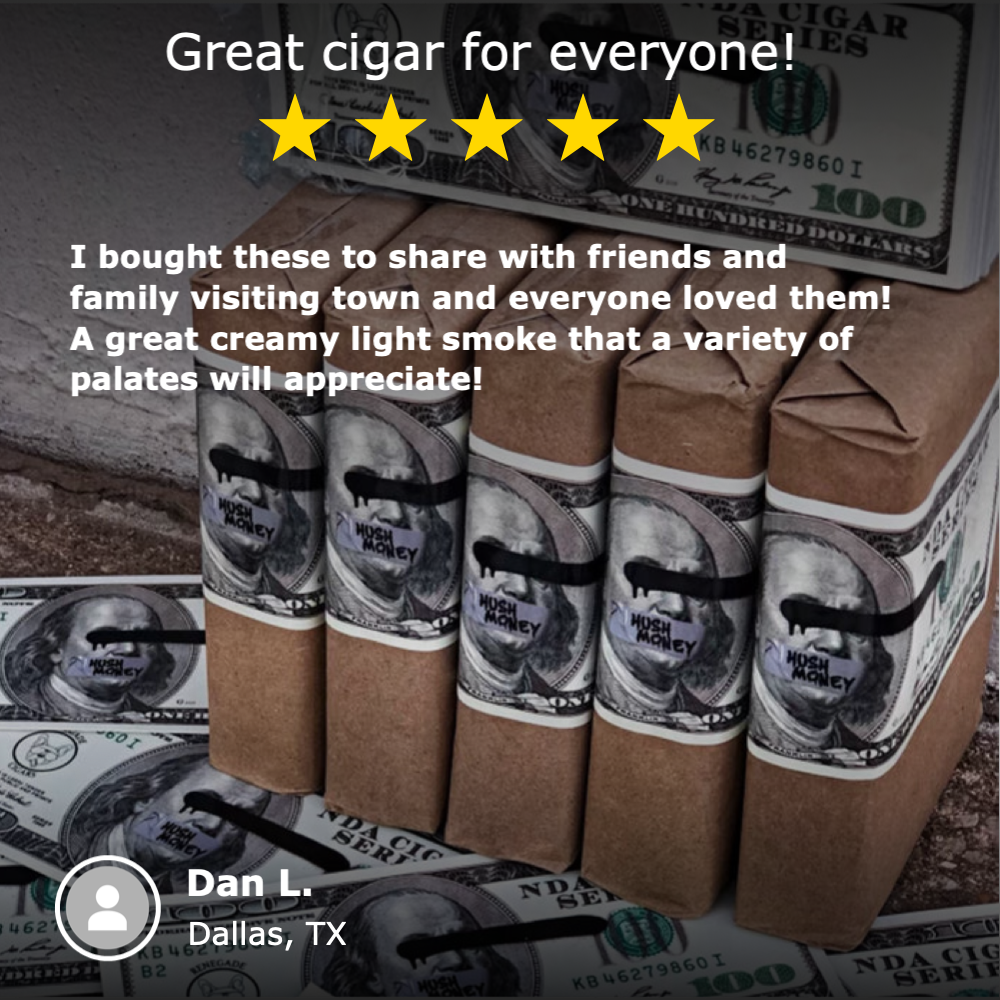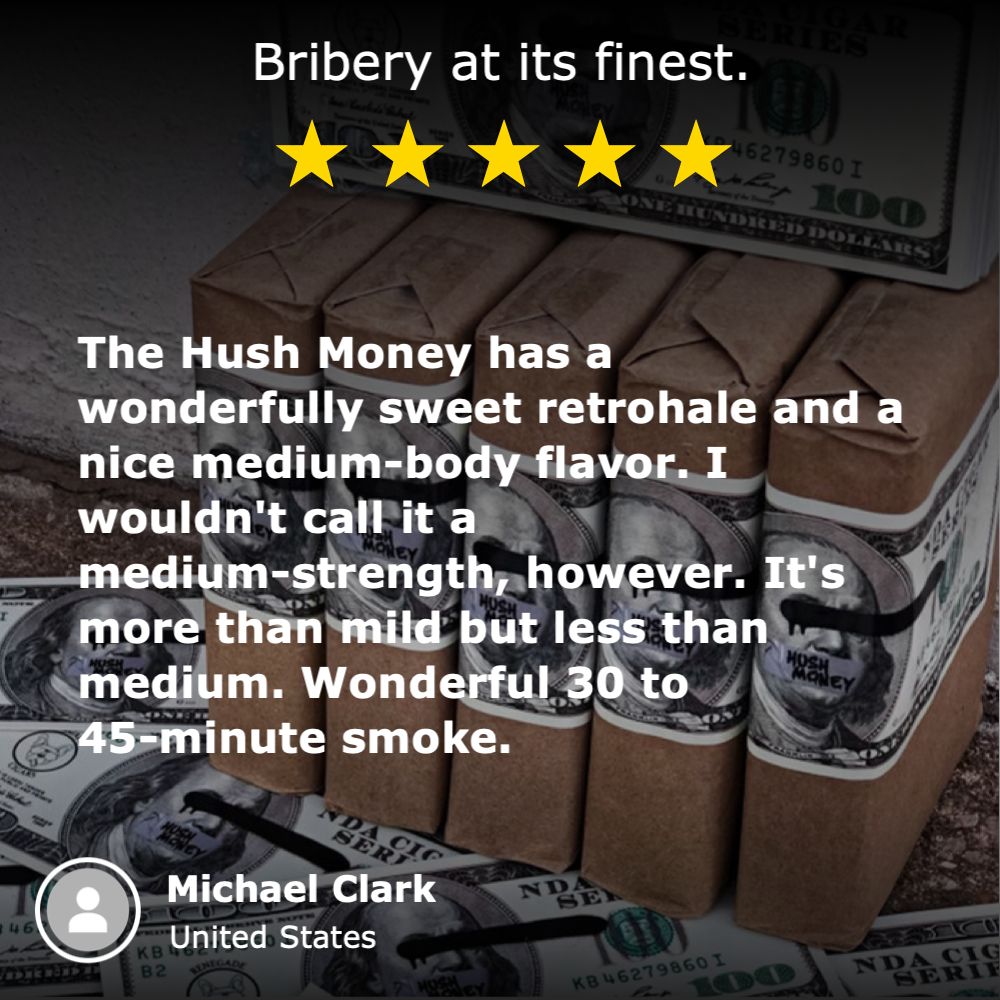 About Renegade Cigars
At Renegade, you will find one of the largest humidors in the Dallas area. You will find the best selection of the most popular brands that are desired by people all around the country. Our humidor houses a perfectly curated selection of major brands that you cannot find anywhere else in the cigar world.
Great cigar for everyone!
I bought these to share with friends and family visiting town and everyone loved them! A great creamy light smoke that a variety of palates will appreciate!
"Money for Nothing, kicks for free"
This NDA issue was so good I went back for seconds!
Sharable
Offered a couple to a few fellow cigar friends with great reviews. Need to stop that or the NDA series with get bought out before I get mine.
Gimme more
Highlight of recent issues
Bribery at its finest.
The Hush Money has a wonderfully sweet retrohale and a nice medium-body flavor. I wouldn't call it a medium-strength, however. It's more than mild but less than medium. Wonderful 30 to 45-minute smoke.