Rocky Patel Perfect Timing - Rocky Patel Perfect Timing is a collaboration between Renegade Cigars' owner Brandon Hayes and the Rocky Patel Cigar Company. The Perfect Timing name comes from two passions shared by the Patel Brothers and Hayes: Premium cigars and fine timepieces. The Perfect Timing blend uses an Ecuadorian Connecticut wrapper, a Nicaraguan binder and fillers from Honduras, Panama and Nicaragua and is produced at Rocky Patel's Factory in Honduras. This unique blend results in a complex profile with tasting notes of Cream, a light sweetness and rich leather flavors. Try a Perfect Timing today! 
Perfect Timing Details:
Perfect Timing Size: Various
Perfect Timing Strength: Medium 
Perfect Timing Tasting Notes: sweet, creamy, rich leather
Perfect Timing Estimated Smoke Time: Various
Regular price
Sale price
$9.75
Unit price
per
Sale
Sold out
View full details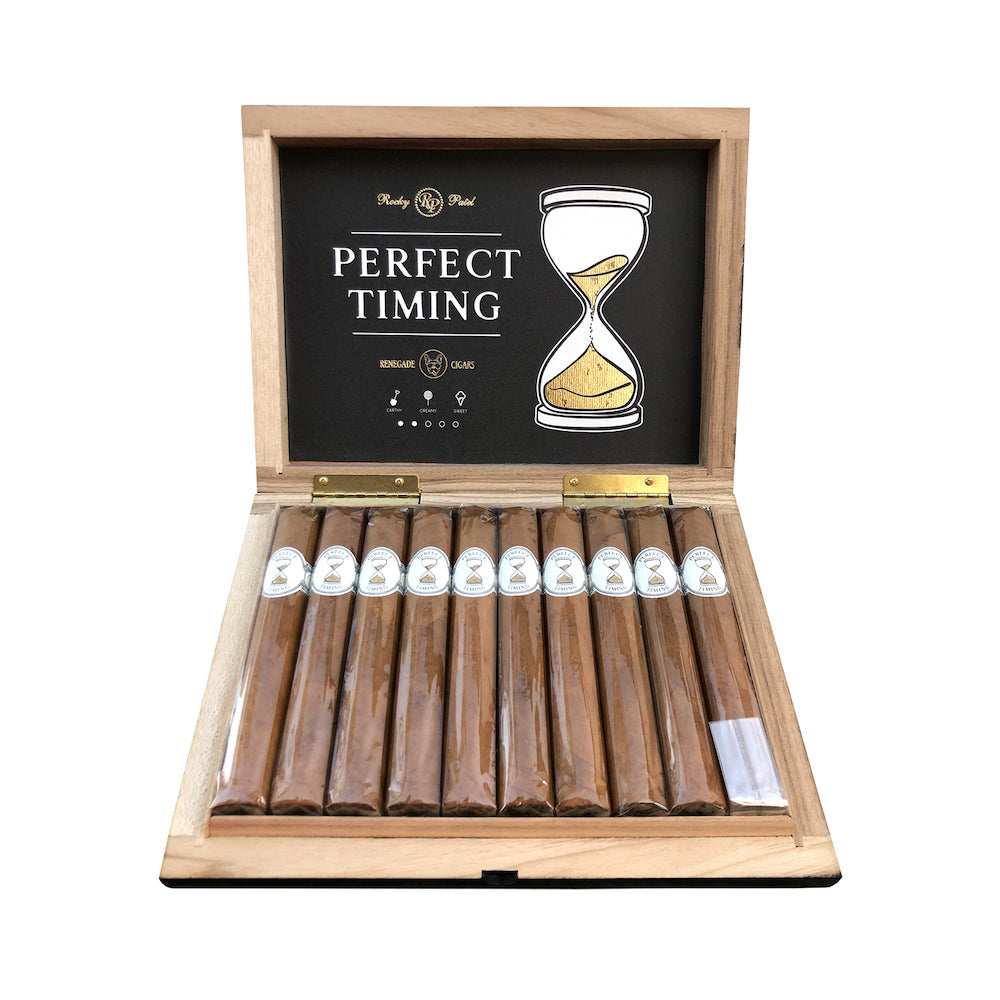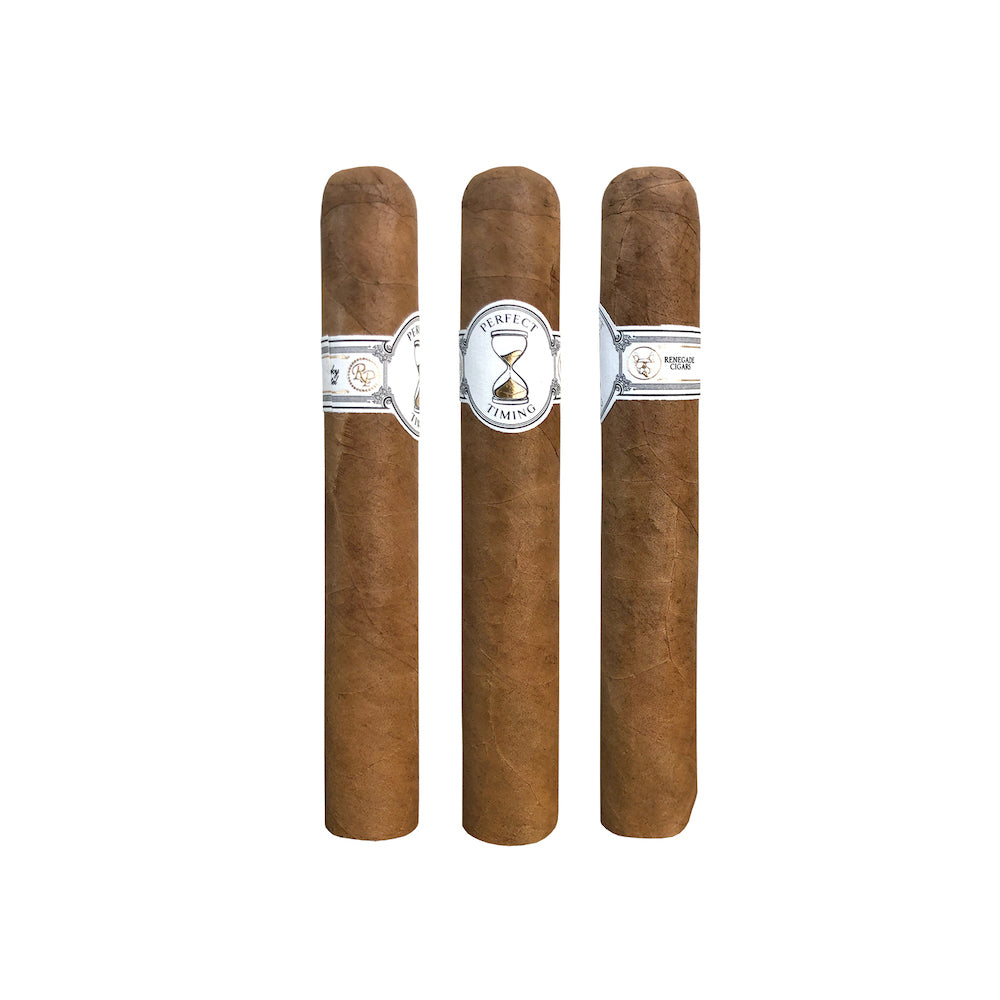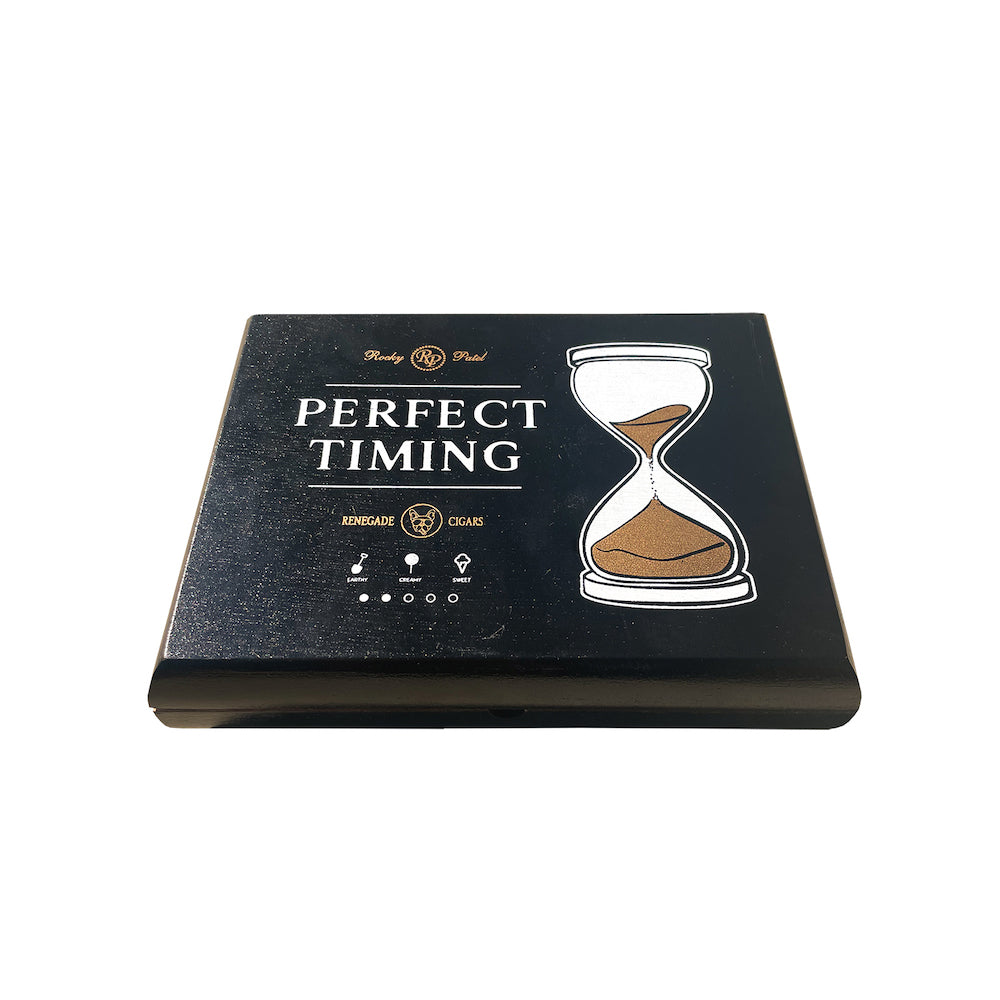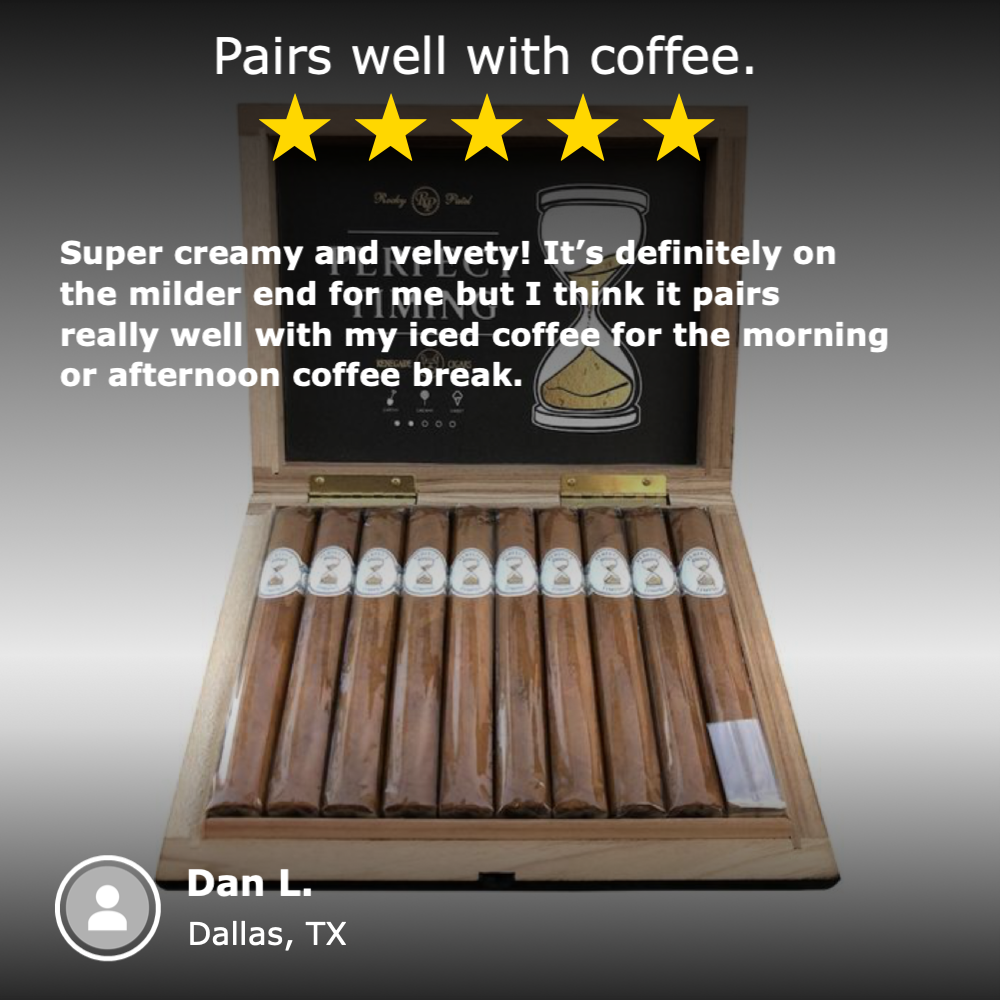 About Renegade Cigars
At Renegade, you will find one of the largest humidors in the Dallas area. You will find the best selection of the most popular brands that are desired by people all around the country. Our humidor houses a perfectly curated selection of major brands that you cannot find anywhere else in the cigar world.
Solid Cigar -- Great Bargain
As a Churchill, you'll get a great smoke from this cigar. It burns consistently all the way through and won't overpower you.
RP Perfect Timing
It was stopped up so was a disappointing smoke. I had smoked RPPT before and enjoyed it.
Perfect Timing - A Special Rocky Patel Blend
The perfect timing Cigar is a very good "all around blend" - can appeal to those who like the mildest to those who like the boldest. The flavor profile is very balanced. I really enjoyed this cigar!
Perfect Timing
Hi Brandon,
My buddy Rob has help me pick a variety of different cigars from your establishment. I have enjoyed many.
However, I think my favorite has been the RP Perfect Timing and second the brand Partagas.
Thanks, Herb
Pairs well with coffee.
Super creamy and velvety! It's definitely on the milder end for me but I think it pairs really well with my iced coffee for the morning or afternoon coffee break.