Rocky Patel Vintage 1999 - Connecticut lovers beware, the Rocky Patel Vintage 1999 won't let you go! Both new and experienced cigar smokers will appreciate the smooth and creamy smoke. This complex, buttery cigar has complex notes of rye spice, earth and walnut from start to finish and will leave you tantalized for more. The Rocky Patel Vintage 1999 features a Connecticut wrapper that was harvested in 1999 and seven-year-aged Dominican and Nicaraguan ligero fillers. The aging process does not stop there, as the cigar was also aged an additional 7 years before they were released to the public. Try a Rocky Patel Vintage 1999 today!
Rocky Patel Vintage 1999 Details:
Rocky Patel Vintage 1999 Size: 60 Gordo 6x60, Churchill 7x48, Toro 6.5x52, Perfecto 4x48, Juniors 4.2x32
Rocky Patel Vintage 1999 Strength: Light - medium 
Rocky Patel Vintage 1999 Tasting Notes: Rye, spice, earth, walnut
Rocky Patel Vintage 1999 Estimated Smoke Time: 15 minutes - 100 minutes
Regular price
Sale price
$12.23
Unit price
per
Sale
Sold out
View full details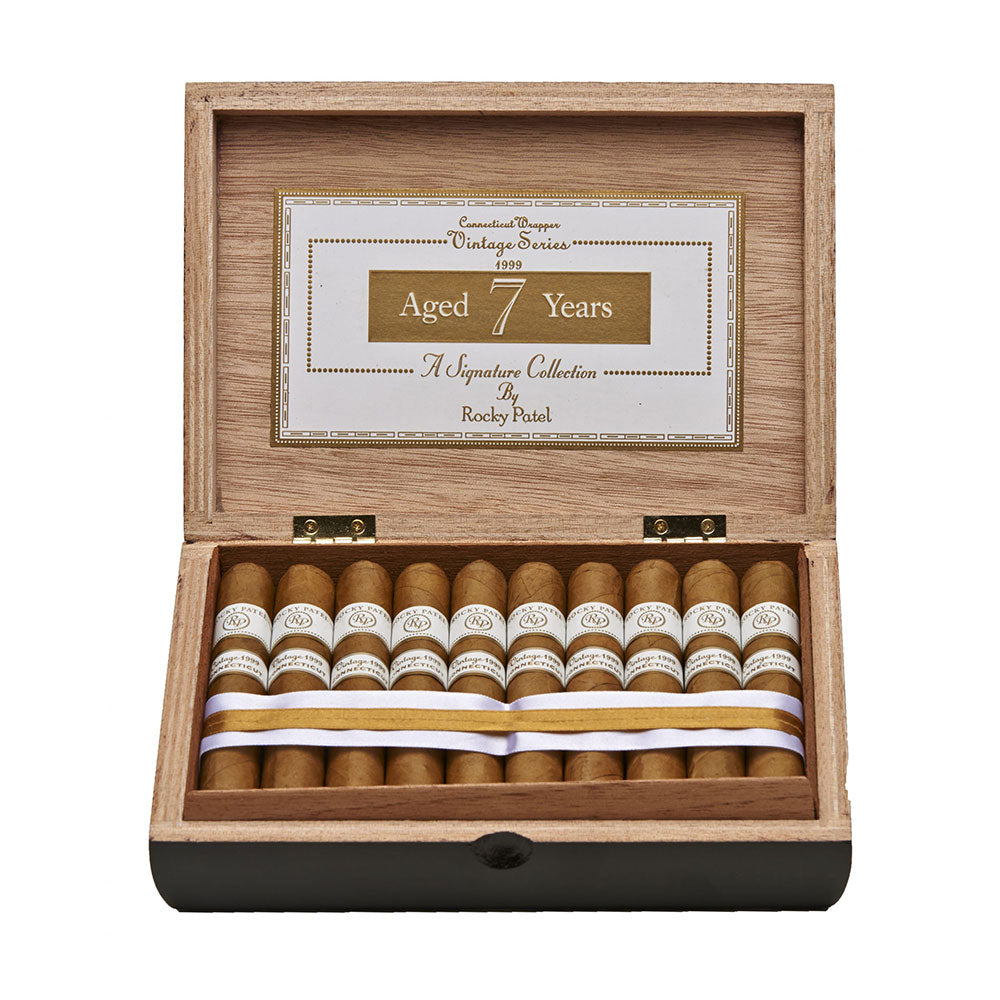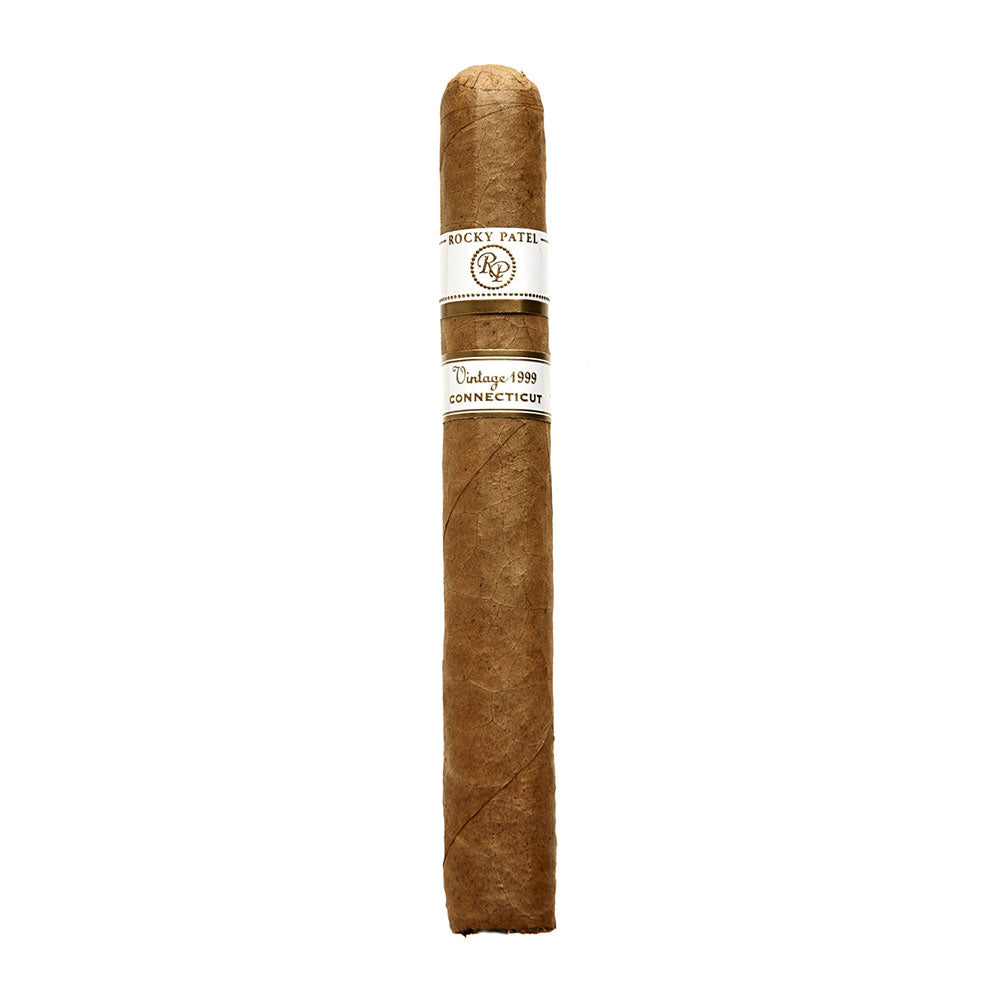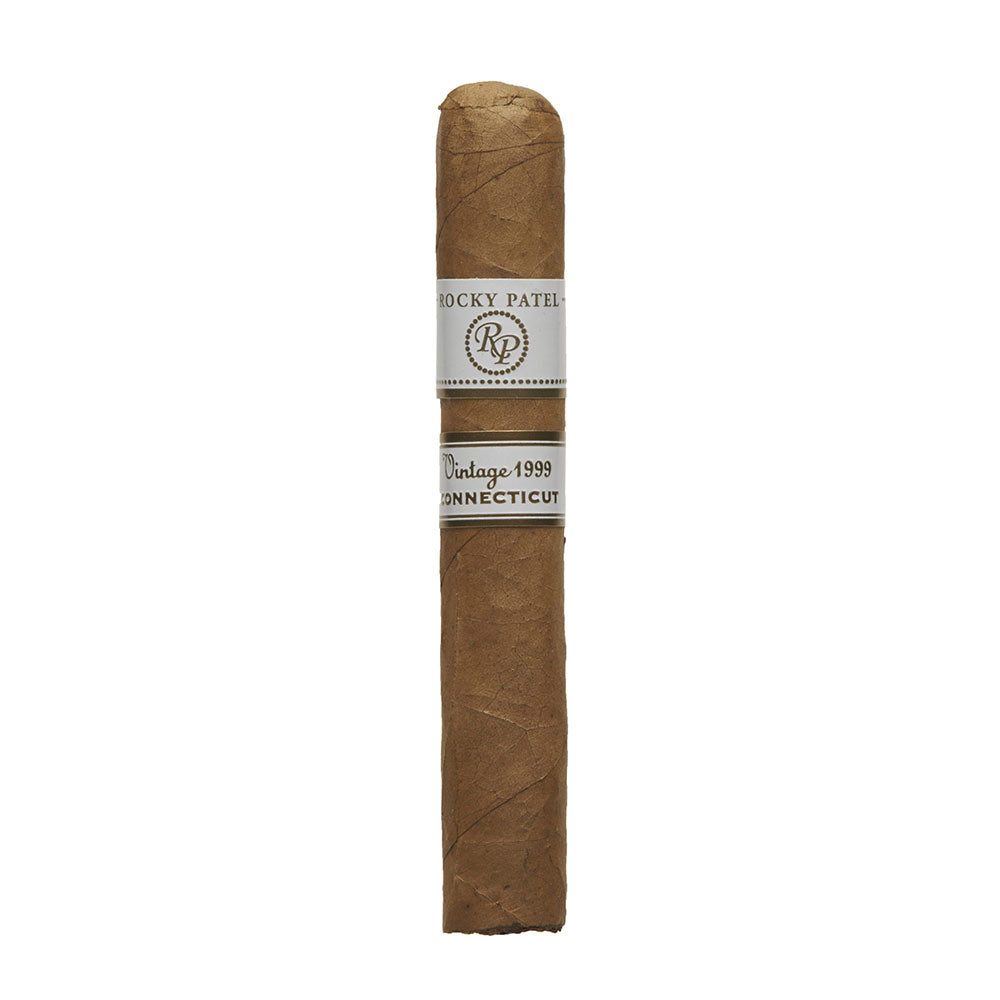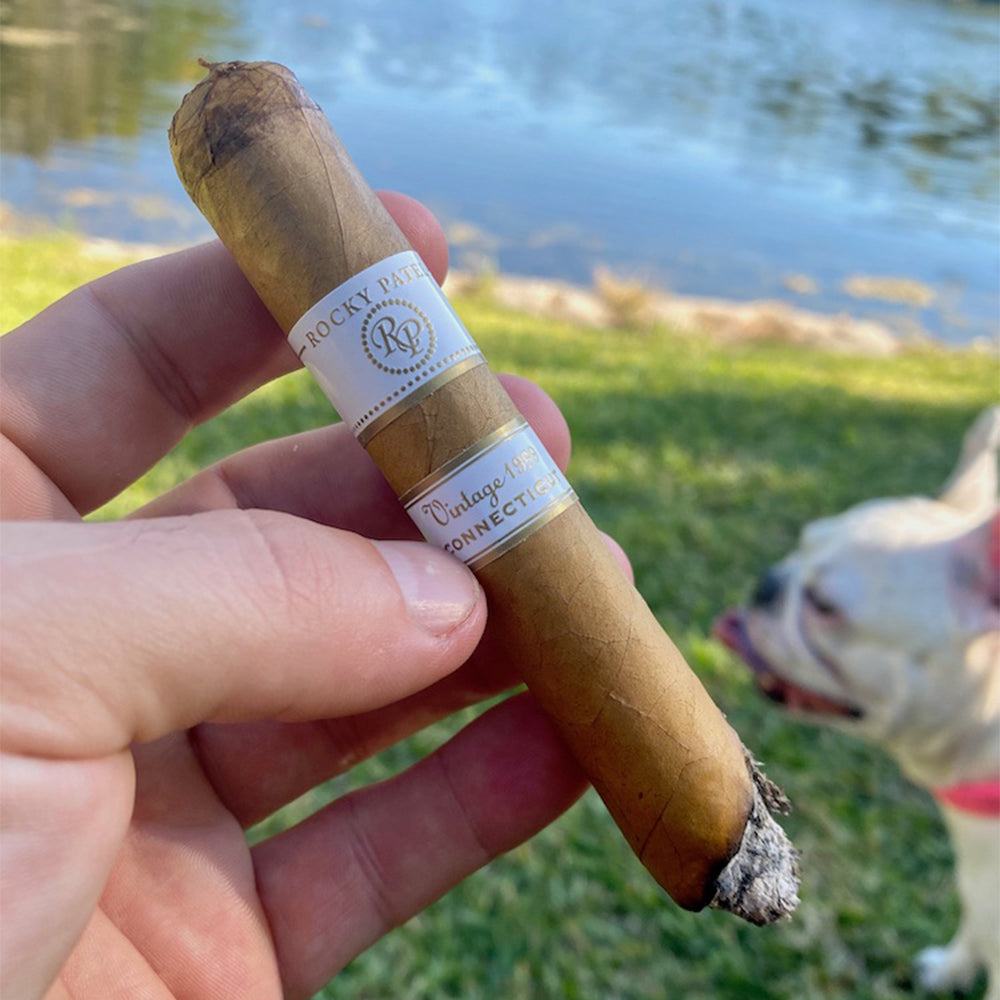 https://www.youtube.com/embed/HTaTen_TLGg
Scott's Review | Rocky Patel Vintage 1999 Connecticut
Scott's Thoughts: The Rocky Patel Vintage 1999 Connecticut is a cigar for people who want a relaxing change of pace. Sip your morning coffee while enjoying the slightly spicy smoke, creamy with the mellow taste of buttered nuts and toasted marshmallows. This is a straightforward cigar with a definite Connecticut flavor. The 1999 Connecticut is my go-to for a relaxing morning cigar.
About Renegade Cigars
At Renegade, you will find one of the largest humidors in the Dallas area. You will find the best selection of the most popular brands that are desired by people all around the country. Our humidor houses a perfectly curated selection of major brands that you cannot find anywhere else in the cigar world.
Can't go wrong with Rocky Patel
One of my favorite cigars is the Ricky Patel Decade. I tried the Vintage 1999 Connecticut and was not disappointed. I'll be keeping these in my humidor.
Gerald Easterling
It was smooth and a great smoke.
Good cigar
Great cigar for a first timer trying this cigar out.great recommendations from renegade employe thank you guys