Rocky Patel White Label - The White Label is brand new from Rocky Patel and is an absolute treat for the senses. Utilizing a true US Connecticut Shade wrapper, a Nicaraguan binder and fillers from Honduras and Nicaragua, this blend is special.  White Label is the culmination of Rocky Patel spending years making cigars for everybody, but has  recently released a higher price point cigar he considers truly special. The Rocky Patel White Label incorporates Nicaraguan tobaccos that are aged up to 10 years, and what a difference it makes. There's flavor notes of white pepper, sweet wood and earth. The Rocky Patel White Label is one of the most exciting releases that we've seen recently!
Rocky Patel White Label Details:
Rocky Patel White Label Size: Robusto 5x50, Toro 6.5x52, Churchill 7x48
Rocky Patel White Label Strength: Medium 
Rocky Patel White Label Tasting Notes: White pepper, sweet wood, earth
Rocky Patel White Label Estimated Smoke Time: 45 minutes - 90 minutes
🏆 2022 #4 Top 25 (Halfwheel)
Regular price
Sale price
$21.27
Unit price
per
Sale
Sold out
View full details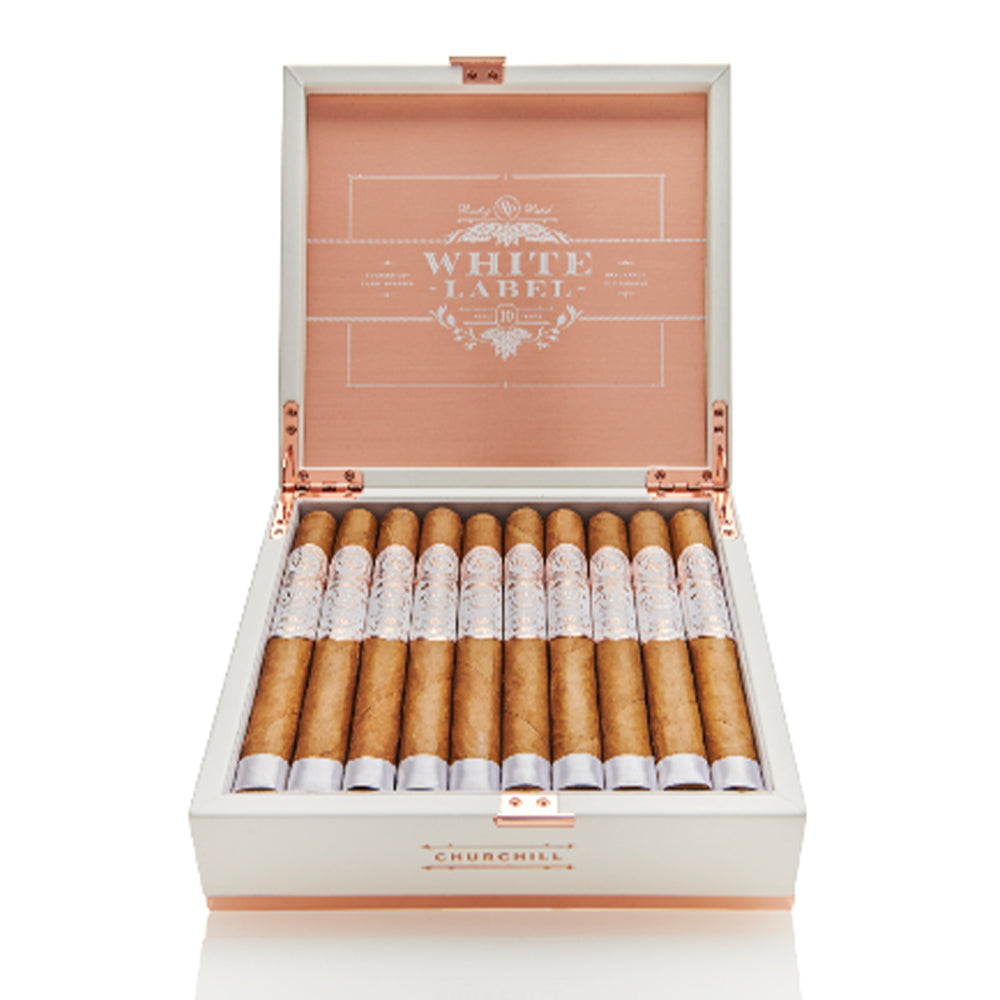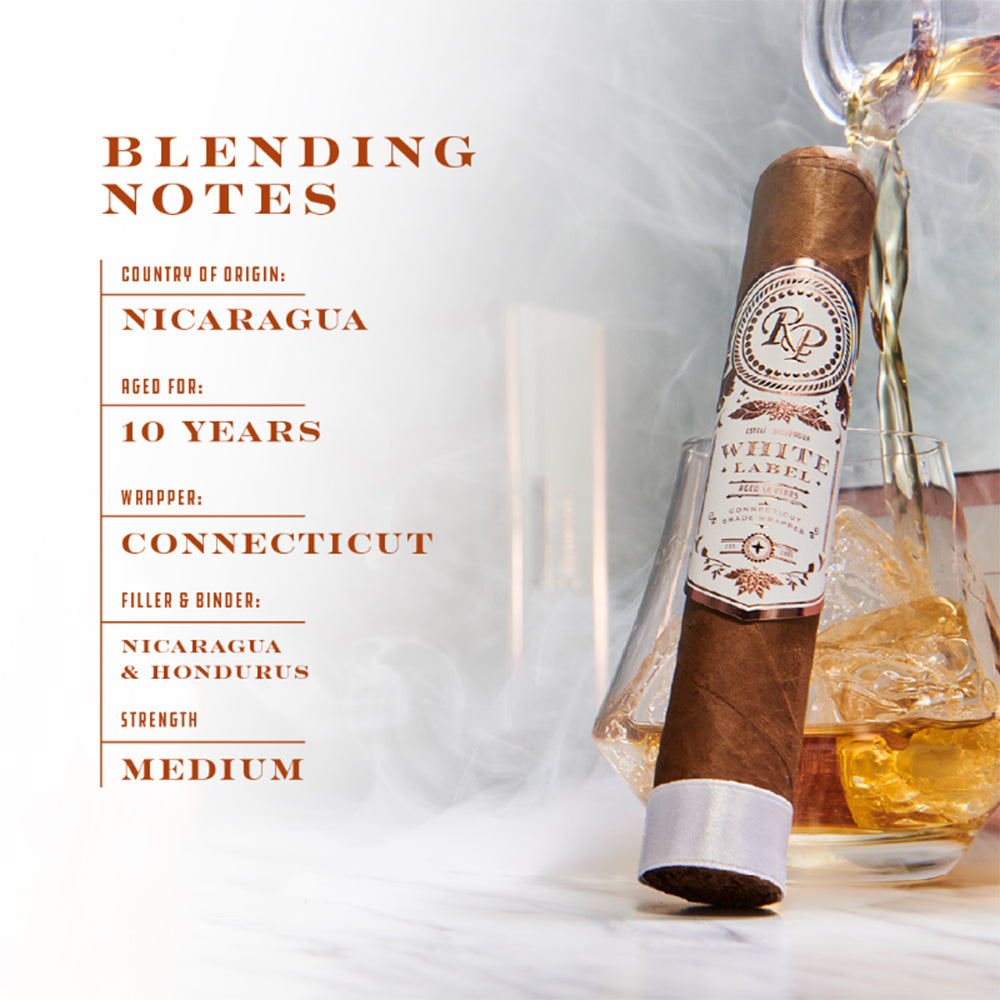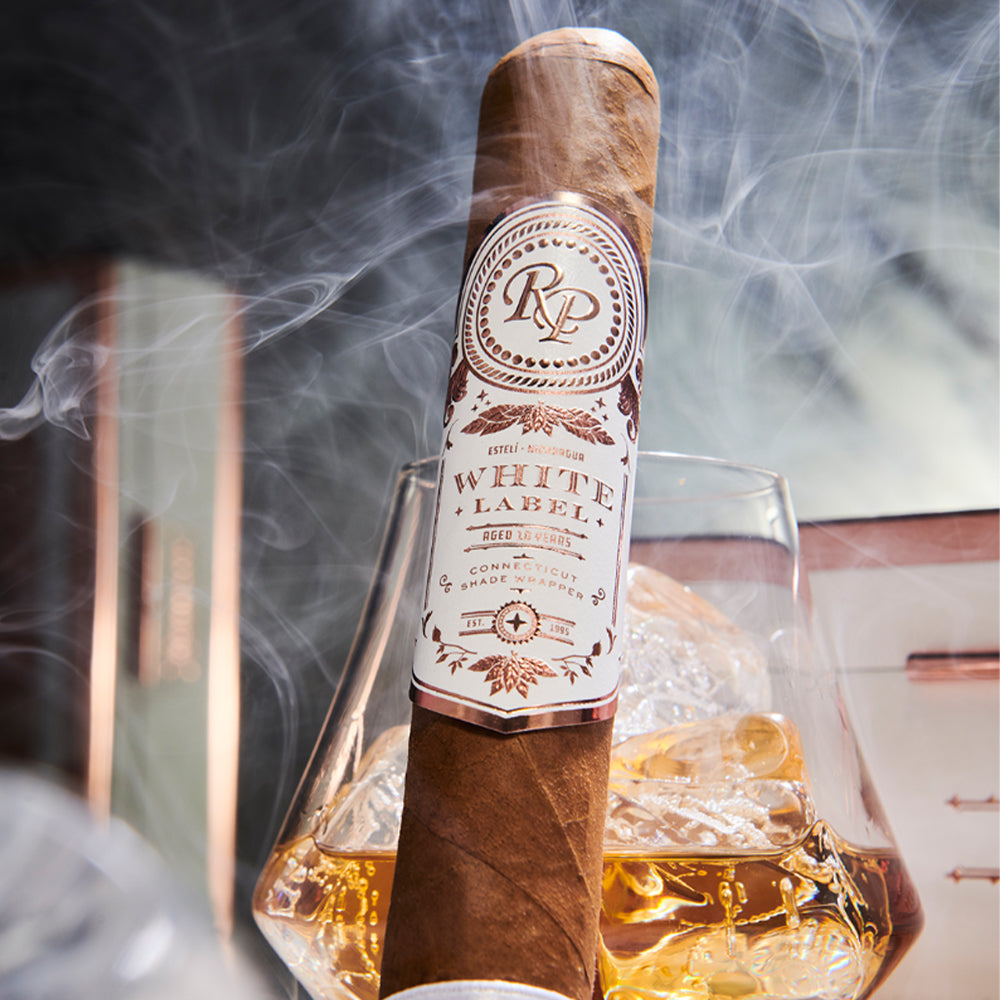 About Renegade Cigars
At Renegade, you will find one of the largest humidors in the Dallas area. You will find the best selection of the most popular brands that are desired by people all around the country. Our humidor houses a perfectly curated selection of major brands that you cannot find anywhere else in the cigar world.