The ACID brand makes a variety of well-crafted offerings with unique flavor profiles unavailable anywhere else. One of the best selling ACID brand lines is the Acid Blondie, beginning with the first 4×38 Sumatra.
All of the ACID cigars begin with the highest quality tobacco, which is then infused in aromatic rooms for months. Drew Estate collected more than 150 essential oils and plants to infuse the best possible flavor combinations into these cigars. The prominant flavor notes in the Acid  Blondie are sweet cream and honey. Not too sweet or overly potent, this is a great infused cigar made with the finest tobaccos and infusions.
ACID has been making these incredible infused cigars for over 20 years now and the Blondie has always been a fan favorite. Unlike some other infused cigars that blast you with one particular flavor, ACID offers mellow and intricate notes that create a one of a kind infused smoking experience! Whether or not you're new to infused cigars, try a Blondie today and taste 20 years of expert infused cigar making!
Acid Blondie Details:
Size: 4x38 Vitola
Strength: Light-Medium 
Tasting Notes: sweets, cream, honey 
Estimated Smoke Time: 45 minutes 
Regular price
Sale price
$34.55
Unit price
per
Sale
Sold out
View full details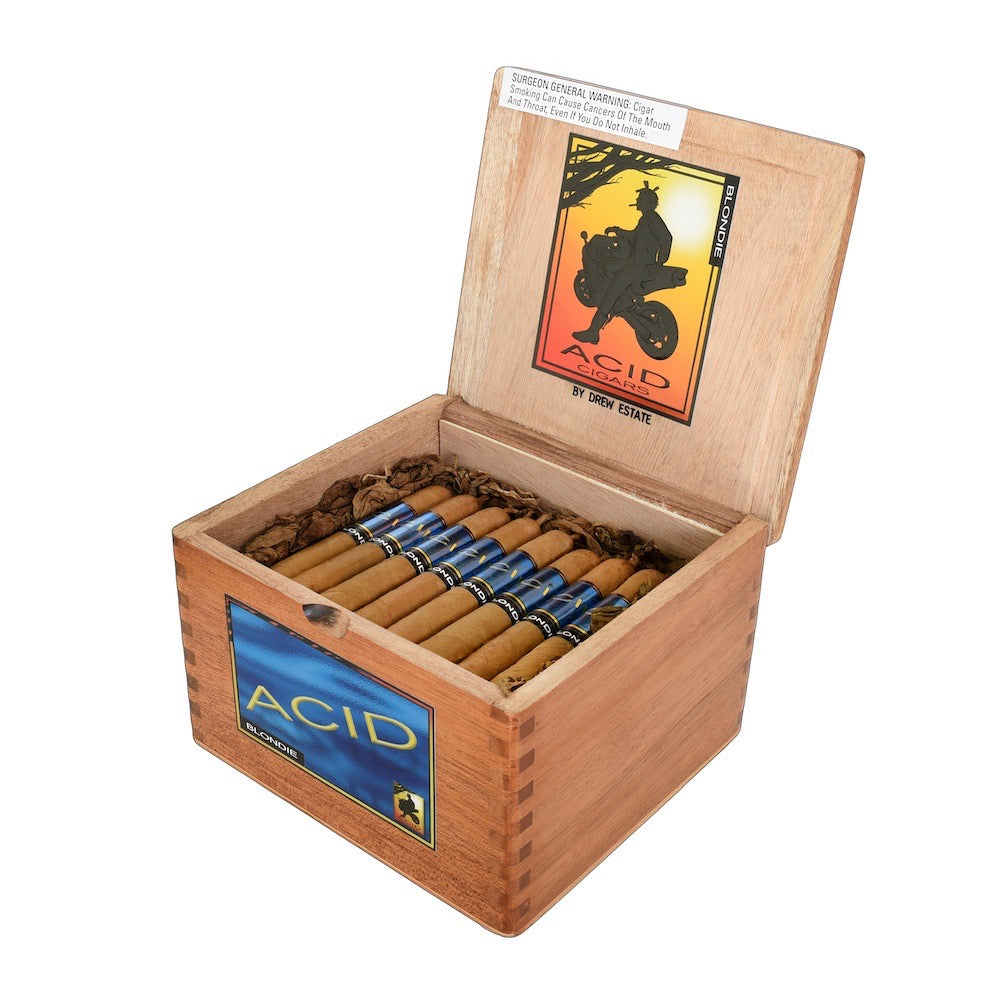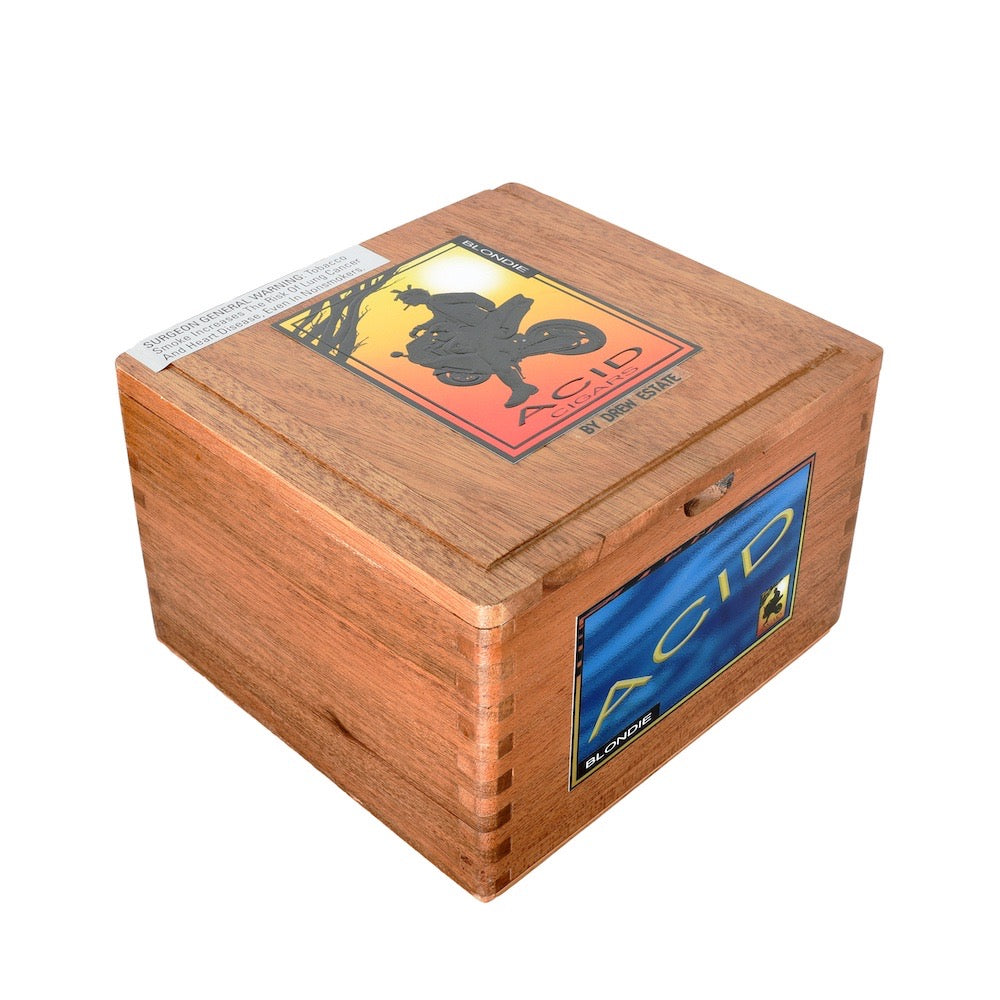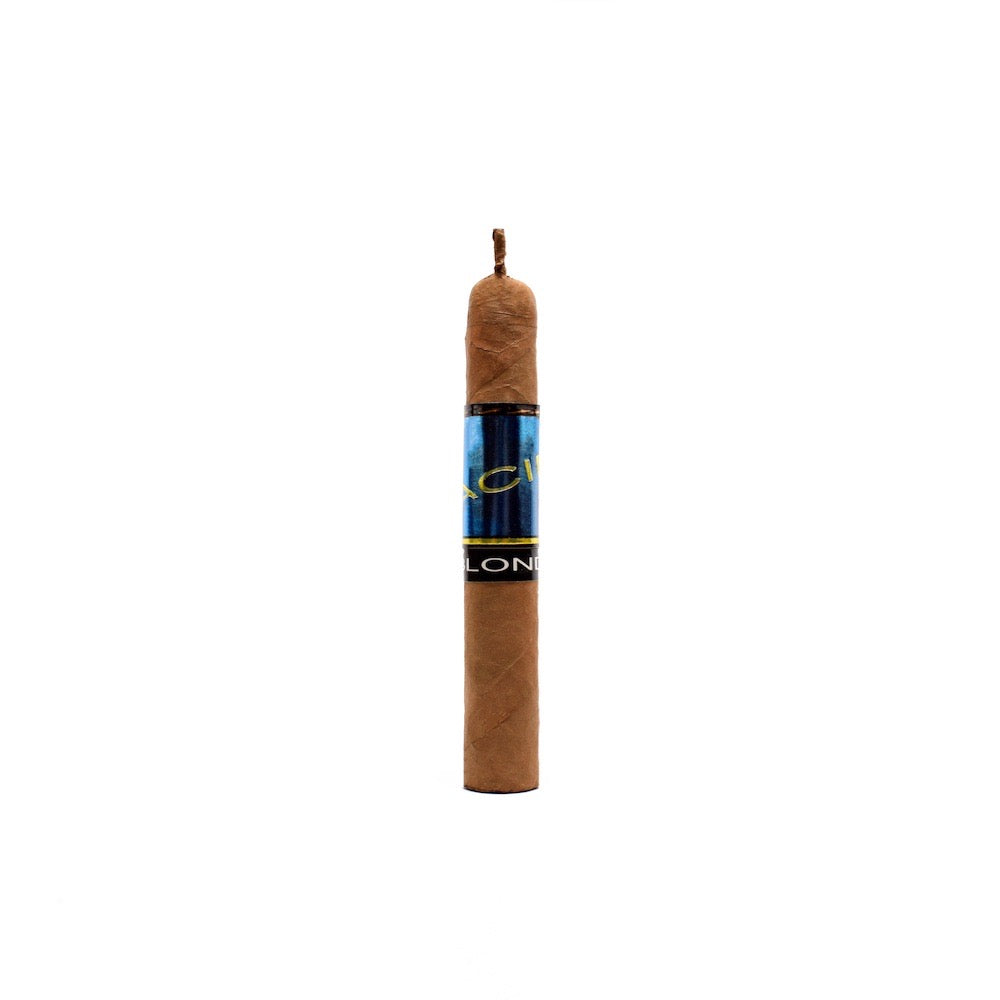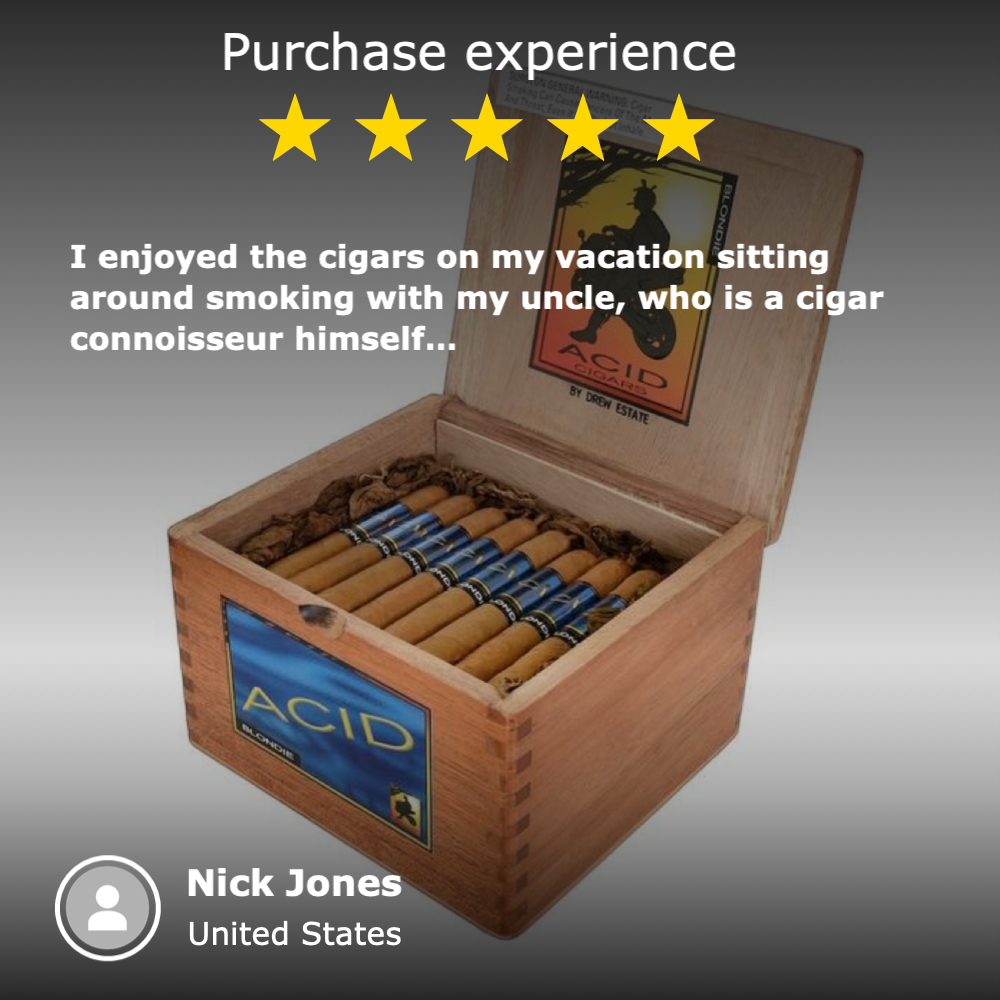 https://cdn.shopify.com/s/files/1/0469/2475/9197/files/brandonsreview.jpg?v=1604865278
Brandon's Review | Acid Blondie
Brandon's Thoughts: If you are an Acid smoker with a short window of time to enjoy a full size cigar than the Acid Blondie is for you. A great 20 minute cigar, its going to have the typical floral aroma and sweet pallet that you would expect from the Acid line. Its easy to see why the Acid Blonde is so popular amongst the Acid lineup.
About Renegade Cigars
At Renegade, you will find one of the largest humidors in the Dallas area. You will find the best selection of the most popular brands that are desired by people all around the country. Our humidor houses a perfectly curated selection of major brands that you cannot find anywhere else in the cigar world.
Purchase experience
I enjoyed the cigars on my vacation sitting around smoking with my uncle, who is a cigar connoisseur himself…