Acid Blondie Belicoso - The ACID brand makes a variety of well-crafted offerings with unique flavor profiles unavailable anywhere else. One of the best selling ACID brand lines is the Acid Blondie Belicoso. All of the ACID cigars begin with the highest quality tobacco, which is then infused in aromatic rooms for months. Drew Estate collected more than 150 essential oils and plants to infuse the best possible flavor combinations into his cigars. Try an Acid Blondie Belicoso today and savor the sweet notes of cream and honey!
Acid Blondie Belicoso Details:
Acid Blondie Belicoso Size: Belicoso 5x54
Acid Blondie Belicoso Strength: Mild - medium 
Acid Blondie Belicoso Tasting Notes: sweet, creamy, floral and aromatic
Acid Blondie Belicoso Estimated Smoke Time: 45 minutes 
Regular price
Sale price
$10.51
Unit price
per
Sale
Sold out
View full details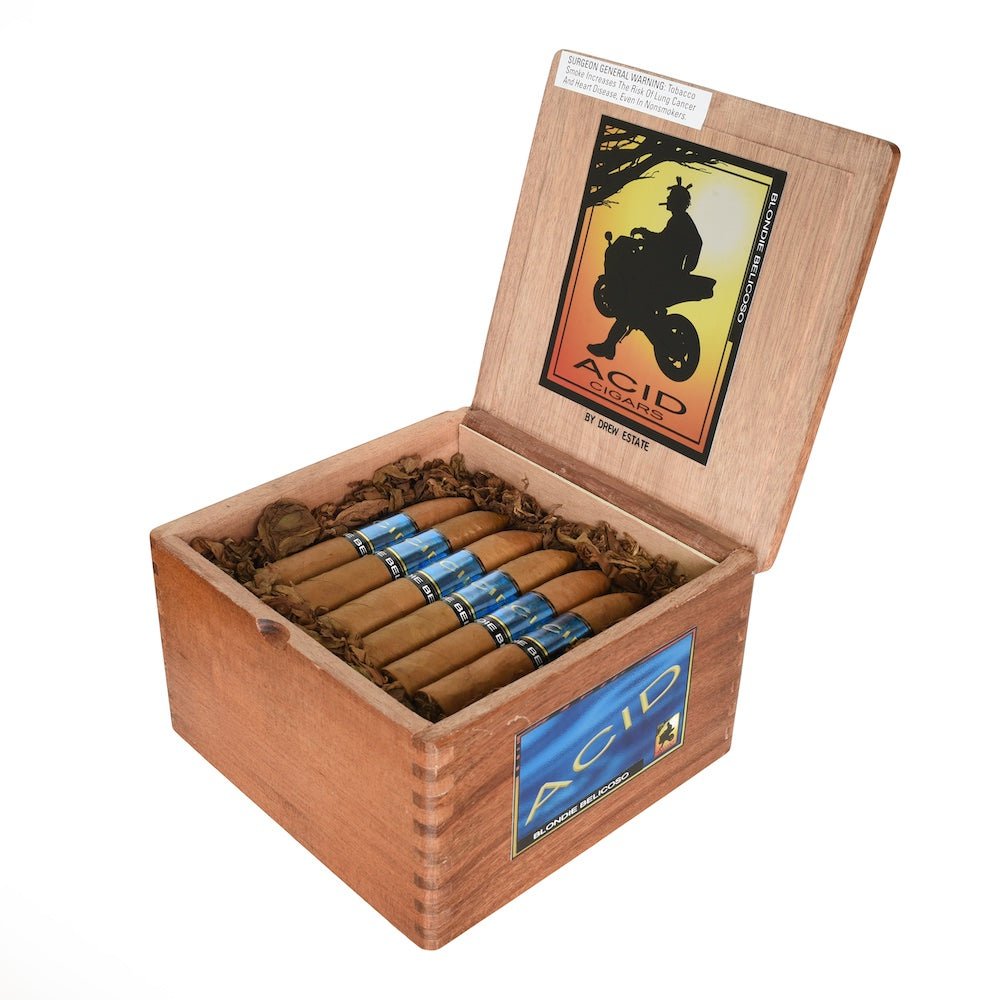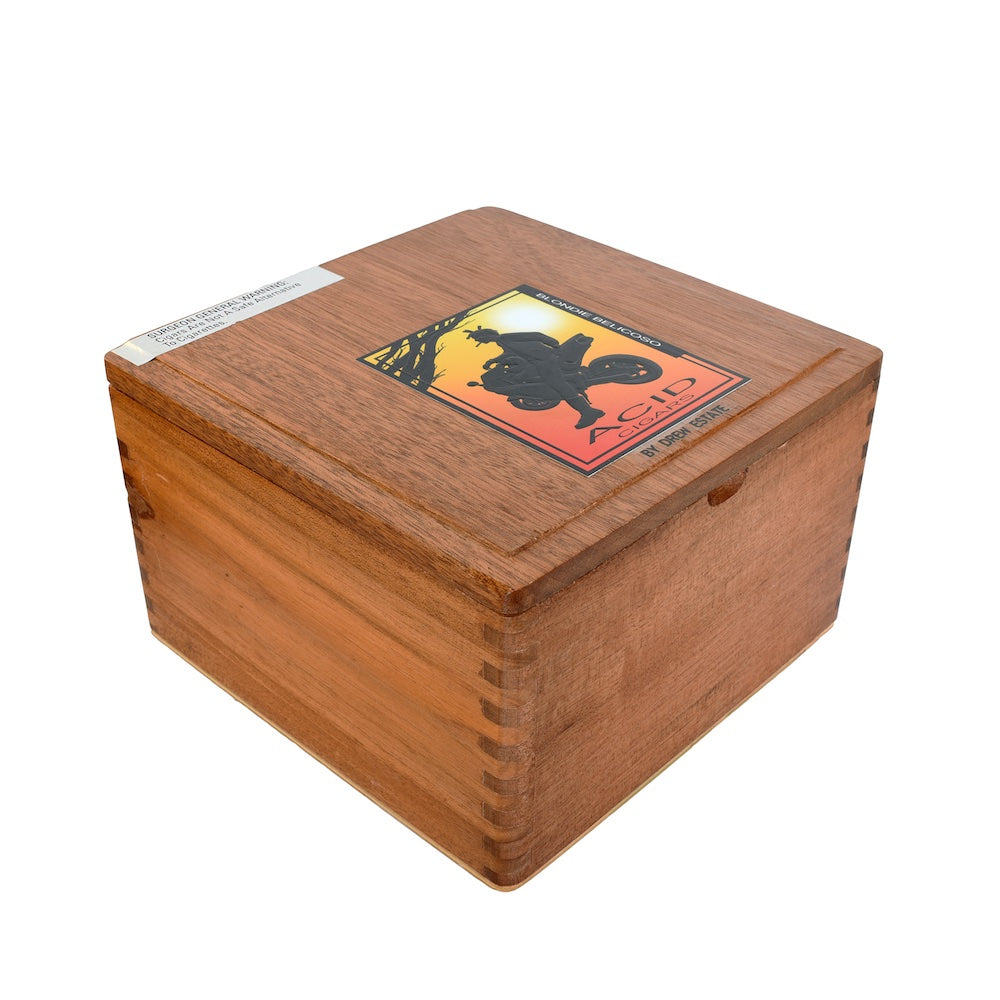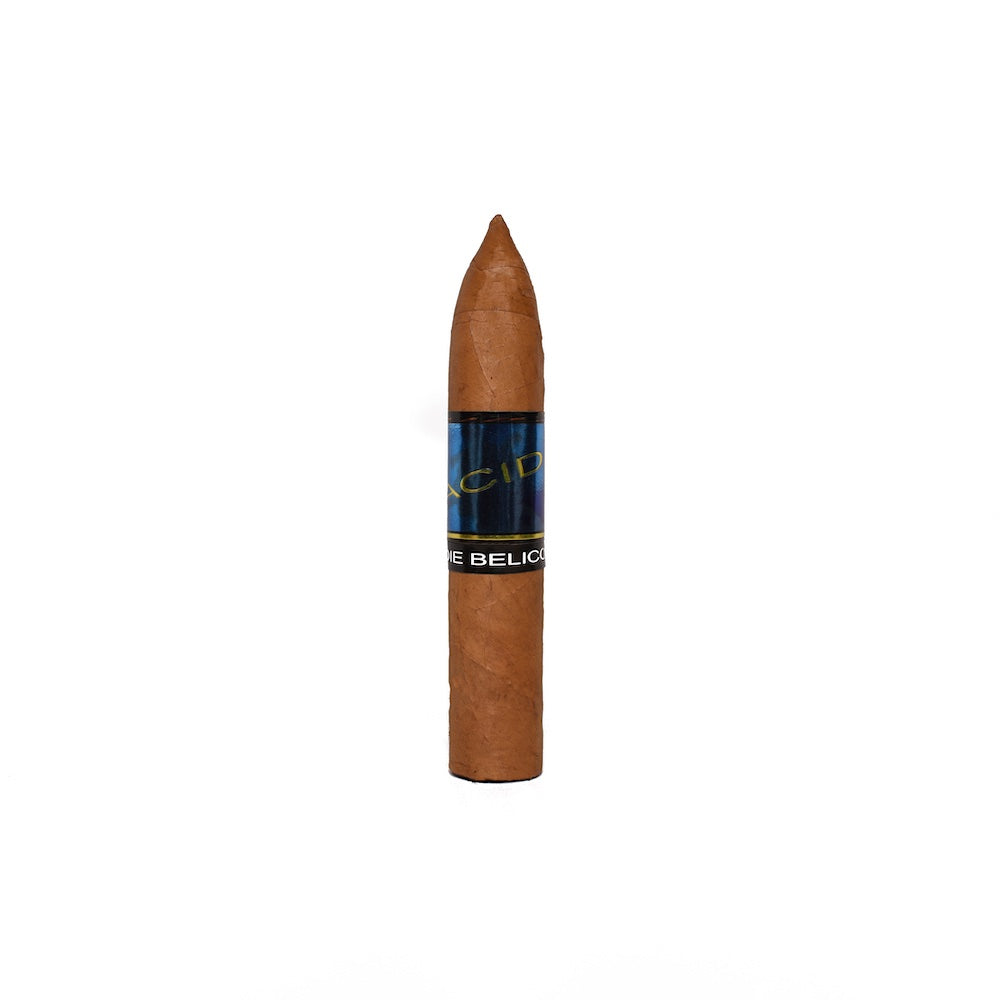 https://cdn.shopify.com/s/files/1/0469/2475/9197/files/brandonsreview.jpg?v=1604865278
Brandon's Review | Acid Blondie Belicoso
Brandon's Thoughts: While the Acid Blondie is not a cigar I would typically smoke, this is a cigar that gets credit for introducing a lot of people to the wonderful world of cigars. While often referred to as a beginners cigar, I still sell plenty of Acid Blondie's to customers day in and day out that have been smoking it for the better part of 20 years. Tasting notes include a noticeable sweetness with hints of floral botanicals and wrapped in vanilla.
About Renegade Cigars
At Renegade, you will find one of the largest humidors in the Dallas area. You will find the best selection of the most popular brands that are desired by people all around the country. Our humidor houses a perfectly curated selection of major brands that you cannot find anywhere else in the cigar world.