The Kuba Kuba is one of the most popular ACID cigars that Drew Estate offers, and for a good reason! This robusto sized treat is the perfect sized smoke for any occasion that features sweet Nicaraguan tobacco wrapped in a dark and buttery Indonesian Sumatran wrapper.
Just based on this combination of tobaccos, this would be a good cigar, but Drew Estate kicks it up a notch and infuses the Kuba Kuba cigar in a several month immersion process using more than 150 natural botanicals and oils. This infusion process results in an unforgettable combination of flavors that will thrill your palate.
ACID has been making these incredible infused cigars for over 20 years now and the Kuba Kuba has always been a fan favorite. Unlike some other infused cigars that blast you with one particular flavor, ACID offers mellow and intricate notes that create a one of a kind infused smoking experience! Whether or not you're new to infused cigars, try an Acid Kuba Kuba today and taste 20 years of expert cigar making!
Acid Kuba Kuba Details:
Size: 5x54 Robusto
Strength: medium 
Tasting Notes: sweet, creamy, floral and aromatic
Estimated Smoke Time: 45 minutes 


Regular price
Sale price
$57.62
Unit price
per
Sale
Sold out
View full details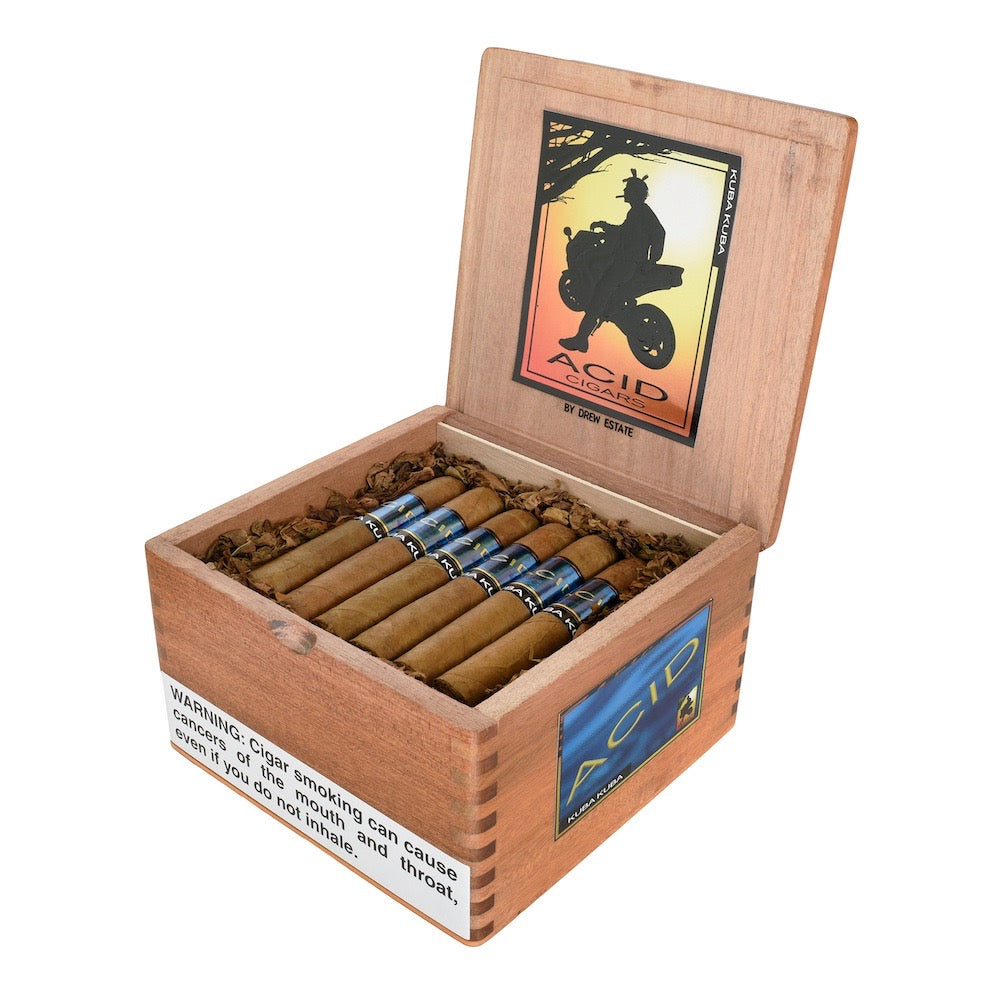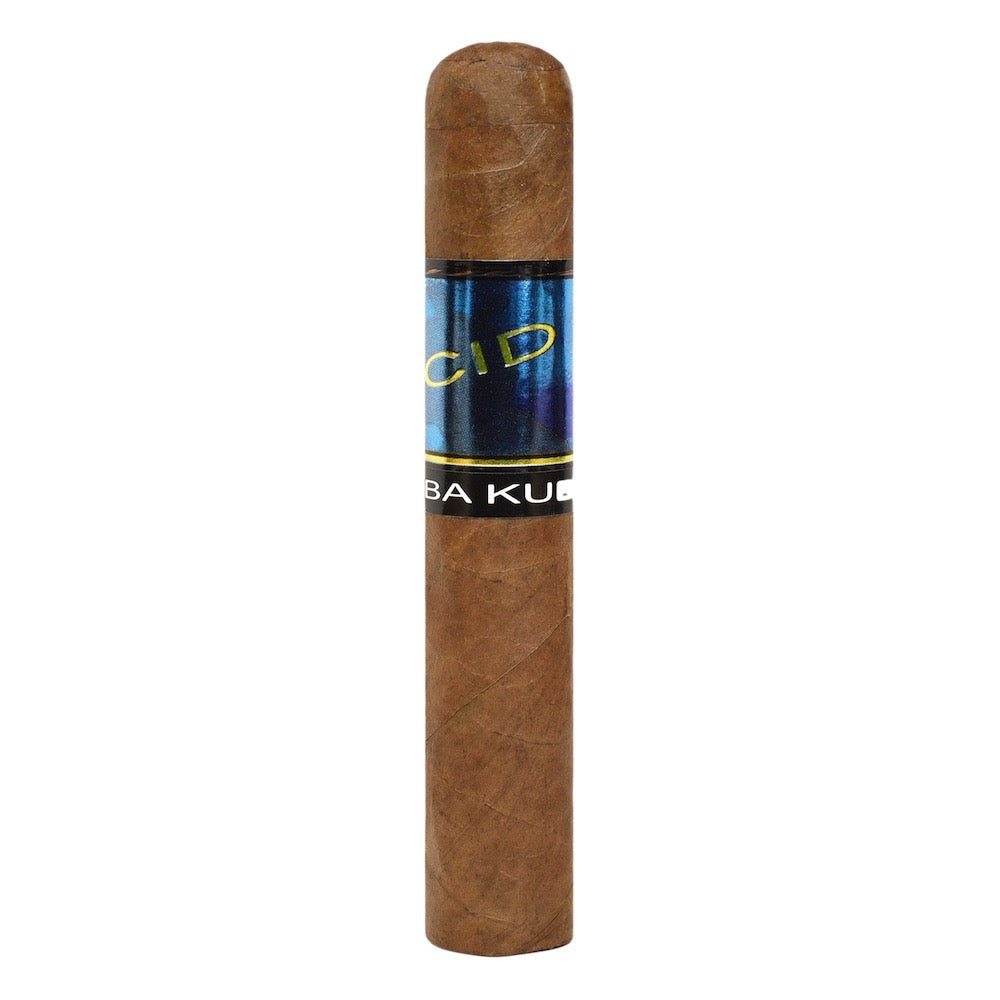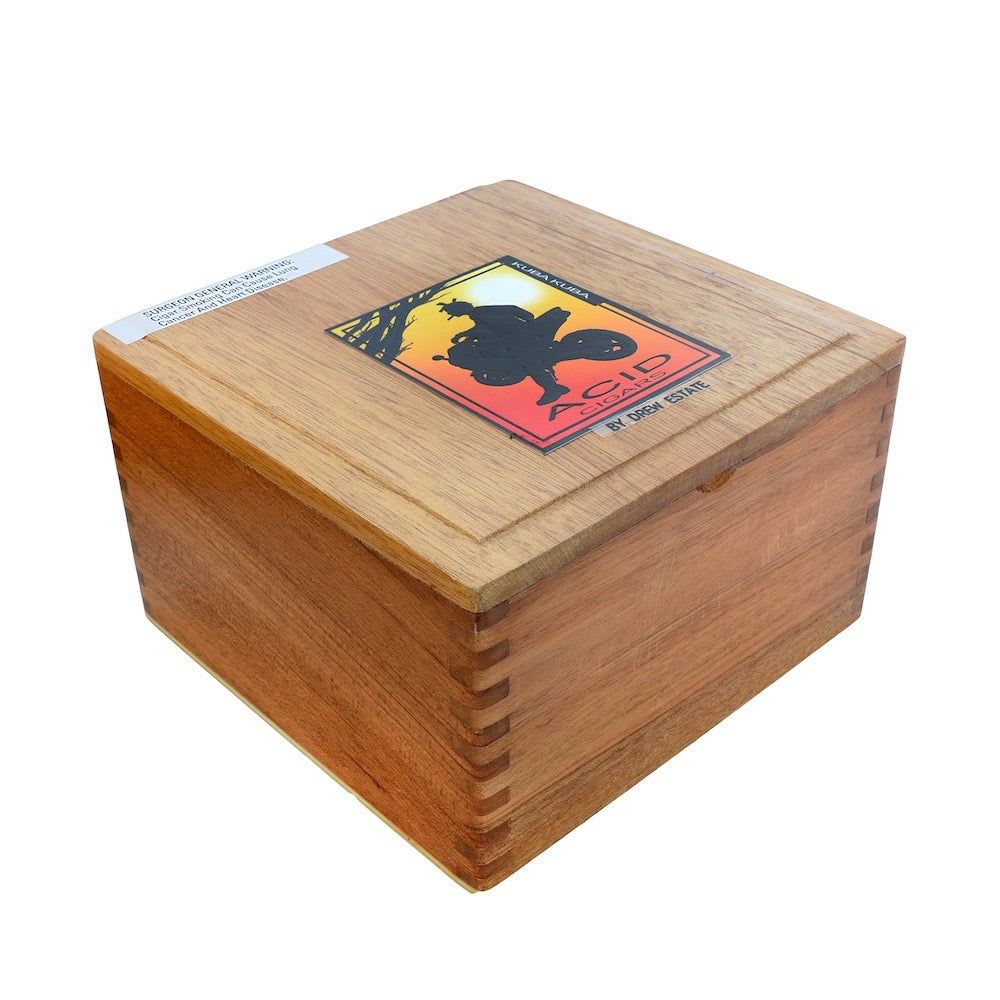 https://cdn.shopify.com/s/files/1/0469/2475/9197/files/brandonsreview.jpg?v=1604865278
Brandon's Review | Acid Kuba Kuba
Brandon's Thoughts: I've been told the Acid Kuba Kuba may be the #1 selling cigar in the world. This may be the cigar that built Drew Estate. Like all of the blue banded Acid line cigars, the Kuba Kuba has a strong floral aroma, a unique sweetness and a hint of sweet vanilla. What surprises me most about this cigar is the diversity in people that smoke it both experienced smokers and beginners.
About Renegade Cigars
At Renegade, you will find one of the largest humidors in the Dallas area. You will find the best selection of the most popular brands that are desired by people all around the country. Our humidor houses a perfectly curated selection of major brands that you cannot find anywhere else in the cigar world.
My Favorite Cigar
Granted, I'm not a highly experienced cigar smoker, but I know great flavor when I experience it. It was almost shocking how much I liked this cigar. I do prefer infused cigars (flavored) over non-infused cigars and this one sits at the top for me.
Great Cigar!
The acid kuba kuba has a great draw and is an overall great smoke