Caldwell Anastasia - Caldwell Anastasia proves that there's good cigars, and then there's great cigars. Every single Caldwell Anastasia release falls into the great cigar category! The most recent release, the Caldwell Anastasia 2022 features 4 sizes (Igor, Caspia, Kartel and Opera). While Robert Caldwell has not disclosed the blend details on the newest Anastasia 2022, we do know that it is manufactured in the Dominican Republic. This medium strength cigar is sure to include some of the best and rarest tobaccos available with flavors of cream, caramel, malt and leather. Grab a box of Caldwell Anastasia 2022 today, because when you come back to restock they will more than likely be gone!
Caldwell Anastasia Details:
Caldwell Anastasia Size: Igor 7.5x38, Caspia 5.6x46, Kartel 5x50, Opera 6x54 
Caldwell Anastasia Strength: Medium
Caldwell Anastasia Tasting Notes: Cream, caramel, malt, leather
Caldwell Anastasia Estimated Smoke Time: 45 minutes - 65 minutes 
Regular price
Sale price
$30.00
Unit price
per
Sale
Sold out
View full details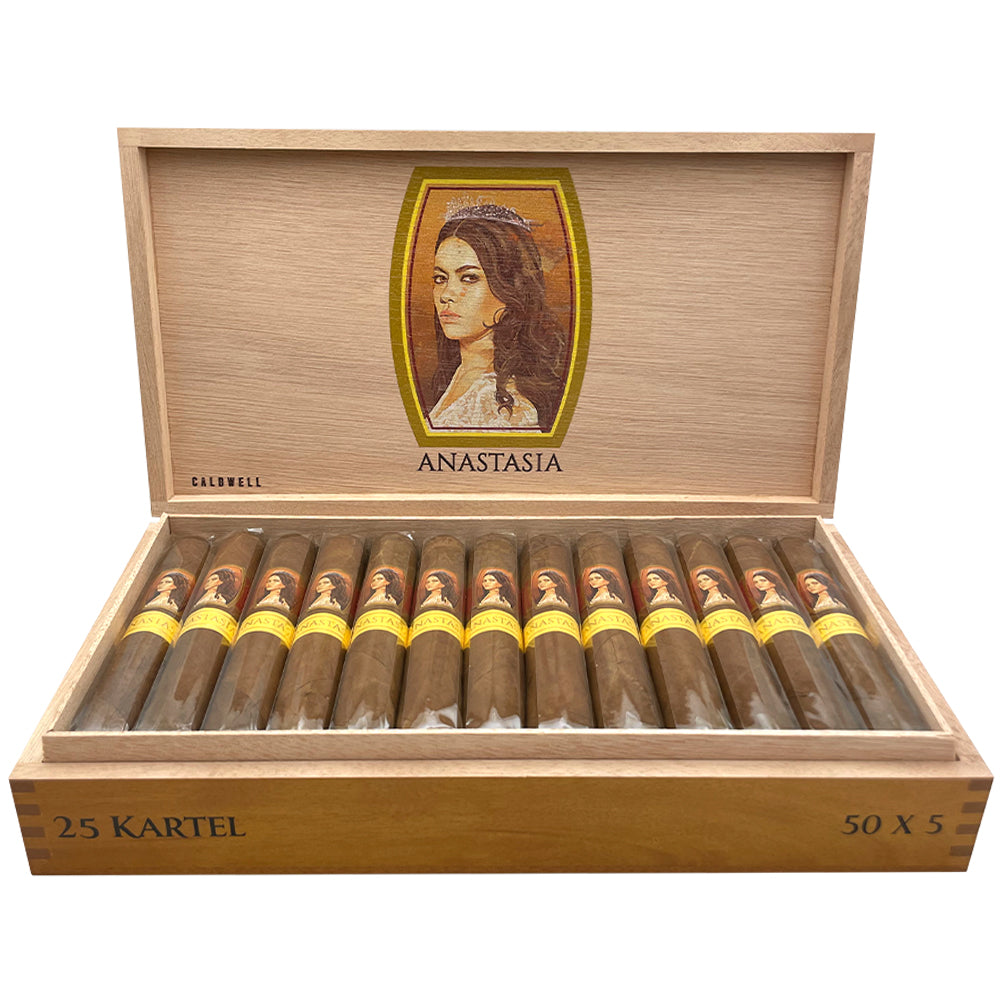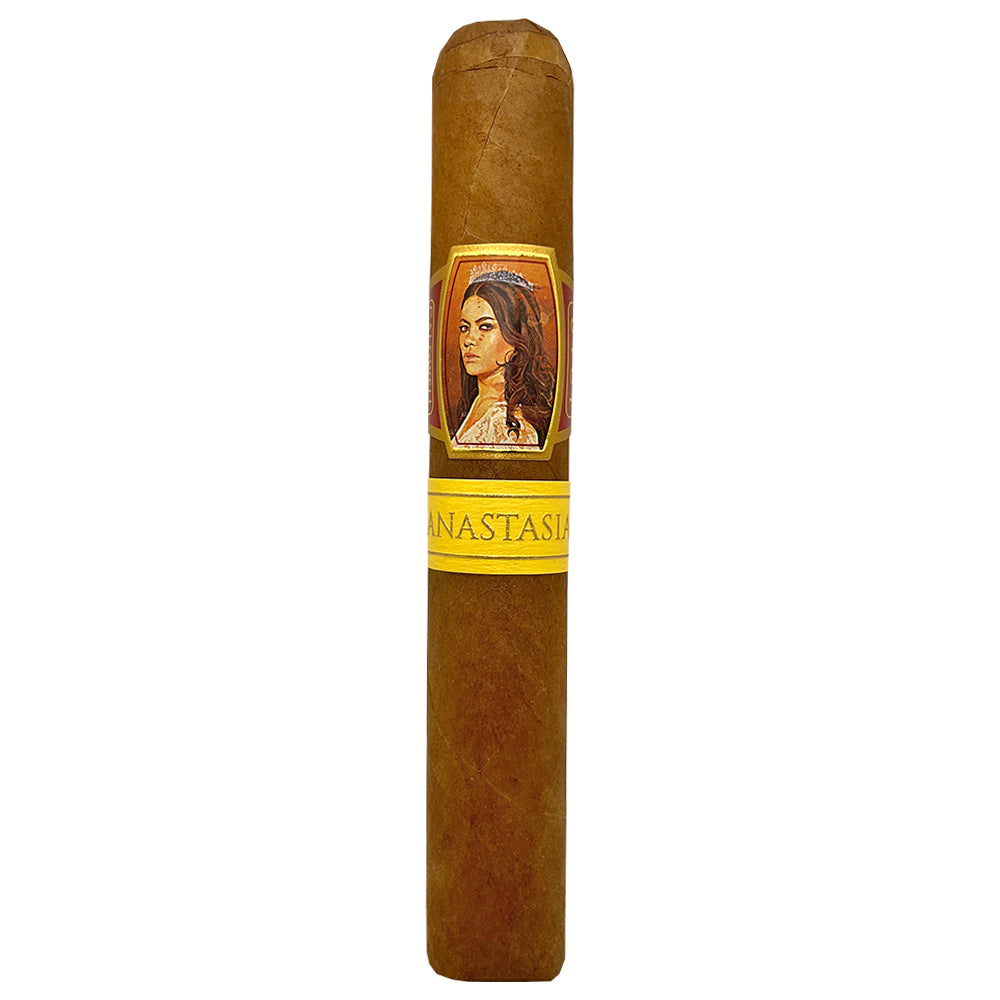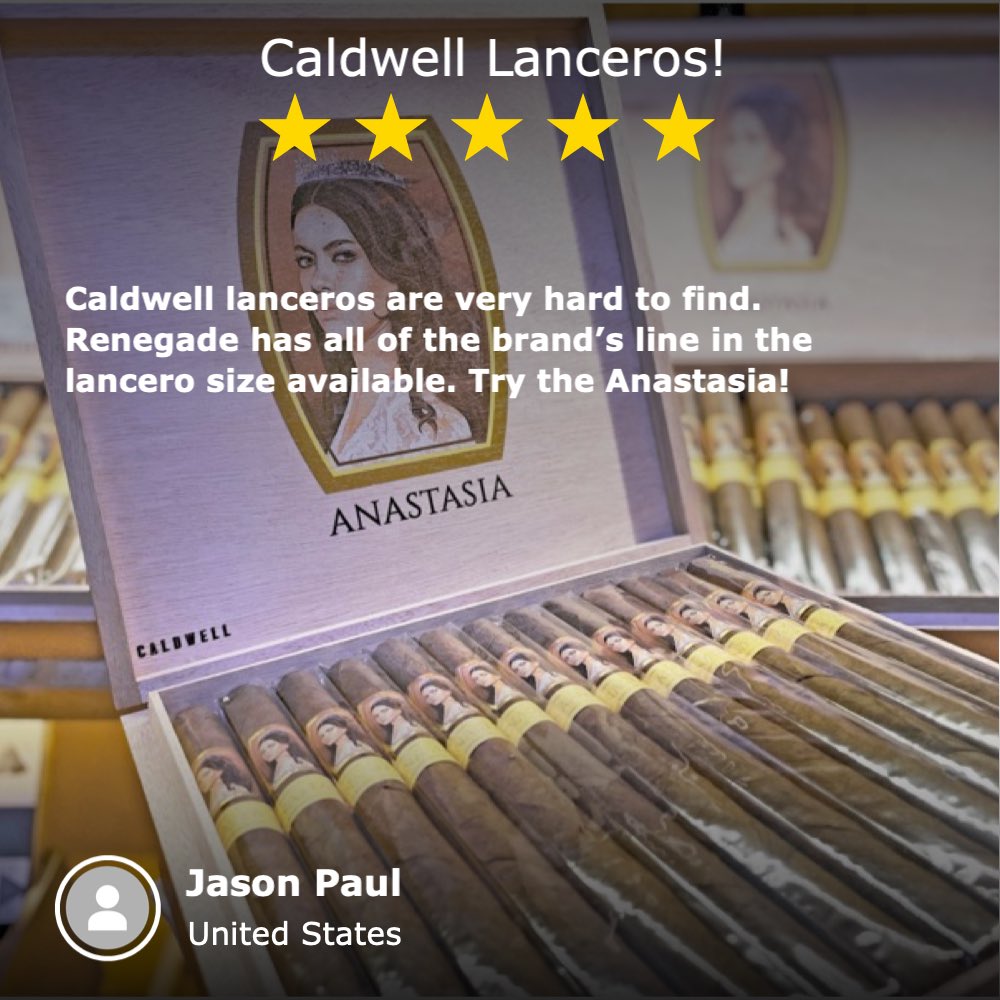 About Renegade Cigars
At Renegade, you will find one of the largest humidors in the Dallas area. You will find the best selection of the most popular brands that are desired by people all around the country. Our humidor houses a perfectly curated selection of major brands that you cannot find anywhere else in the cigar world.
Leaving Cuba reluctantly
Cuban cigars, even if you are wealthy, are no longer close to worth the new prices. But the non-Cubans are a minefield, I bought a box of Cigar Aficionado's Cigar of the Year and smoked through them just to get them out of my humidor. Certain esteemed producers make me want to go back to cigarettes. But a local Cigar store, where I went just to get some lighter fluid, turned me on to a Caldwell Long Live the King. I loved it, and it reminded me of no other cigar. I later learned that Renegade had it at half the price, so I decided to try Renegade for the top of Caldwell, which is Anastasia. It's fantastic, strong yet balanced, very elegant draw, gets heady as it burns down, and, again, like no other Cigar. So I've started reading about how Caldwells are actually made, how the components are selected. It's a trip, and is Maki g me a snob about the care and effort out into each cigar from all makers. I doubt I'll find a non-Cuban at anywhere near the level of Caldwell.