isn't your typical Connecticut cigar. The Caldwell Eastern Standard utilizes a unique Connecticut Shade x Brazilian Mata Fine hybrid wrapper. This is a wrapper you don't see everywhere and this is a cigar that doesn't taste like anything you have ever smoked before. It's mild, it's flavorful and it showcases Robert's ability to blend premium cigars in a unique way. There's a smooth flavor of vanilla, leather and a hint of pepper. Try a Caldwell Eastern Standard today! 
Caldwell Eastern Standard Details:
Caldwell Eastern Standard Size: Euro Express 5x52, Cypress Room 6x54, Coretto 5x50, Manzanita 4x42, Cream Crush 7x46, Cakewalk Pyramide 6x50
Caldwell Eastern Standard Strength: Medium 
Caldwell Eastern Standard Tasting Notes: Vanilla, leather, pepper 
Caldwell Eastern Standard Estimated Smoke Time: 45 minutes - 90 minutes
Regular price
Sale price
$14.42
Unit price
per
Sale
Sold out
View full details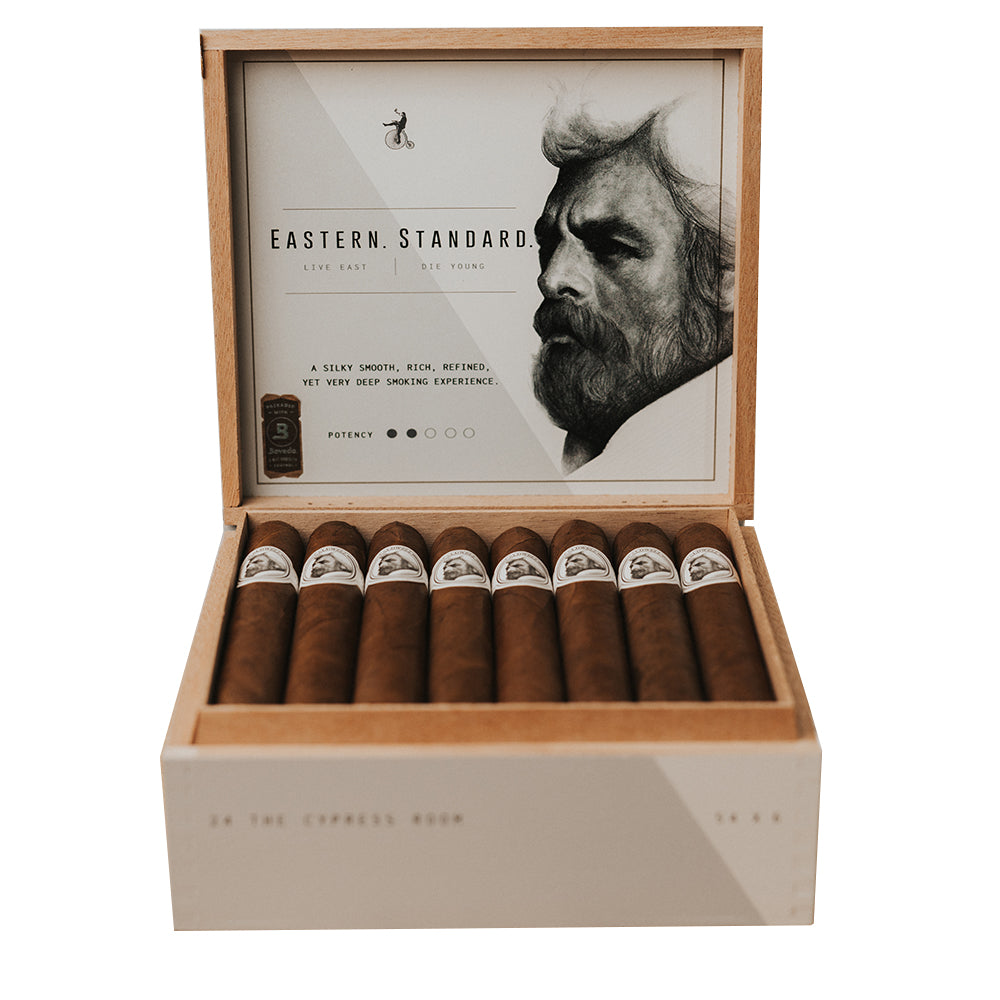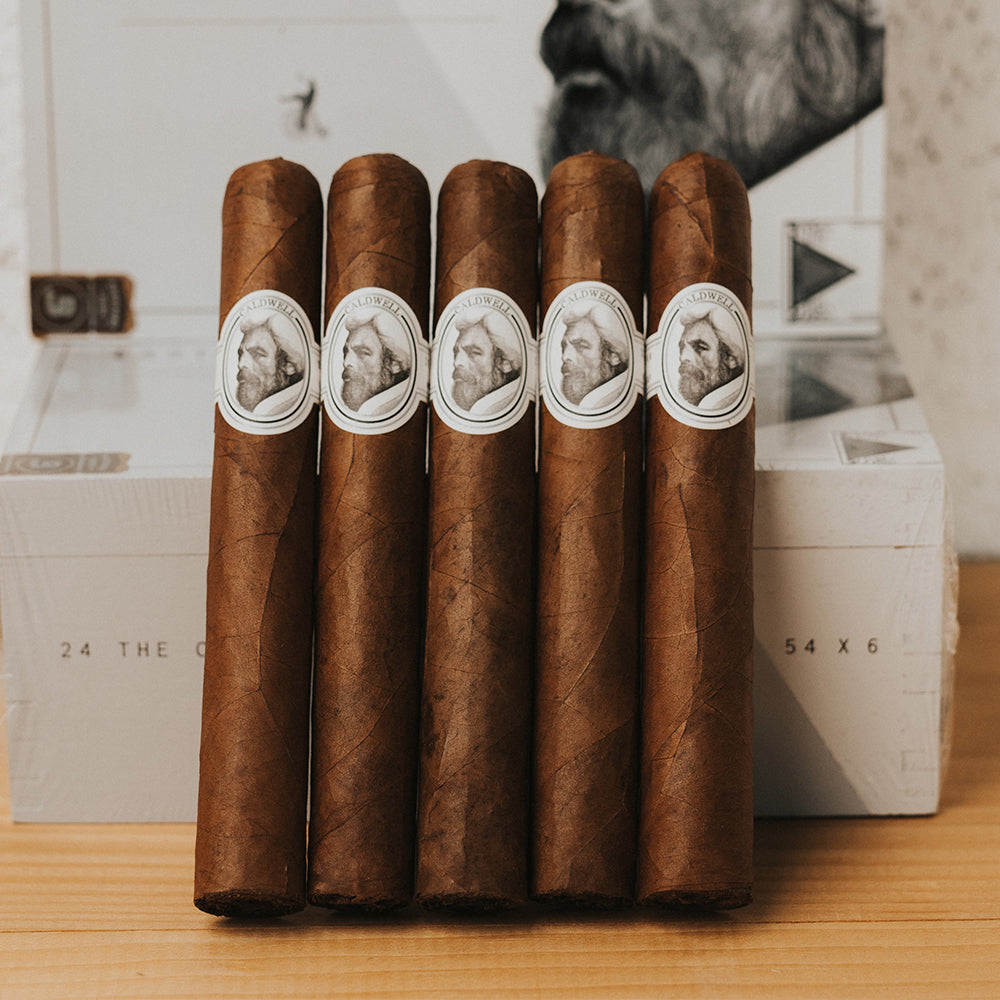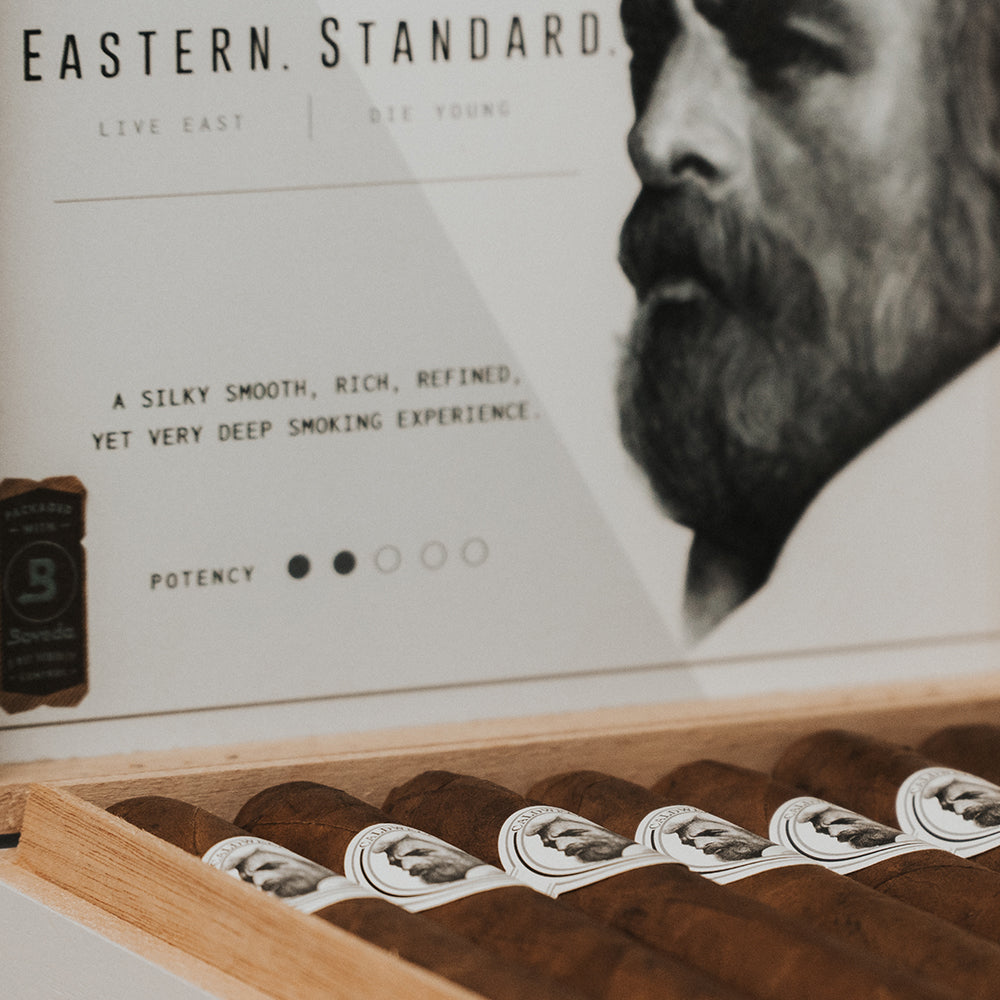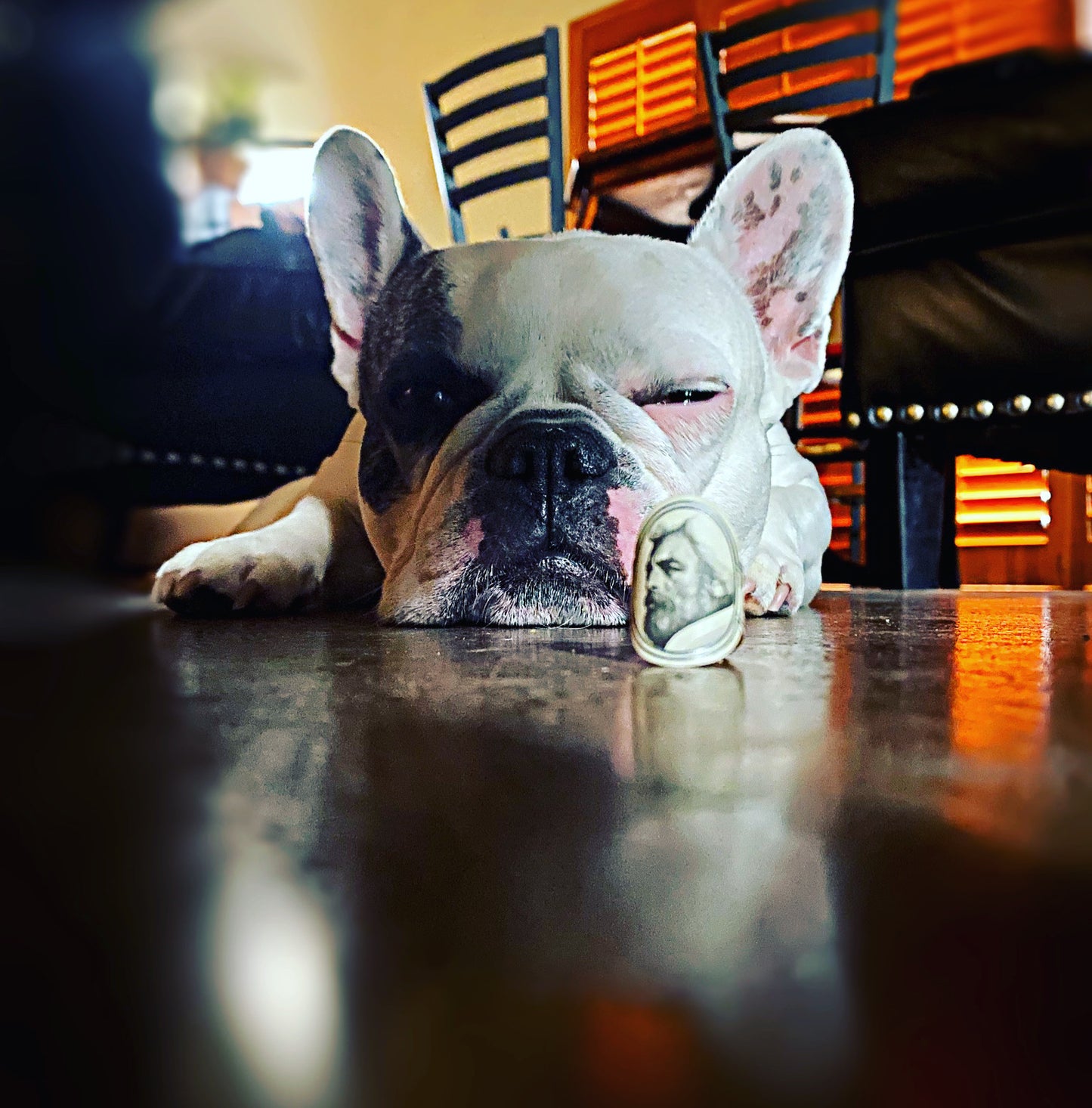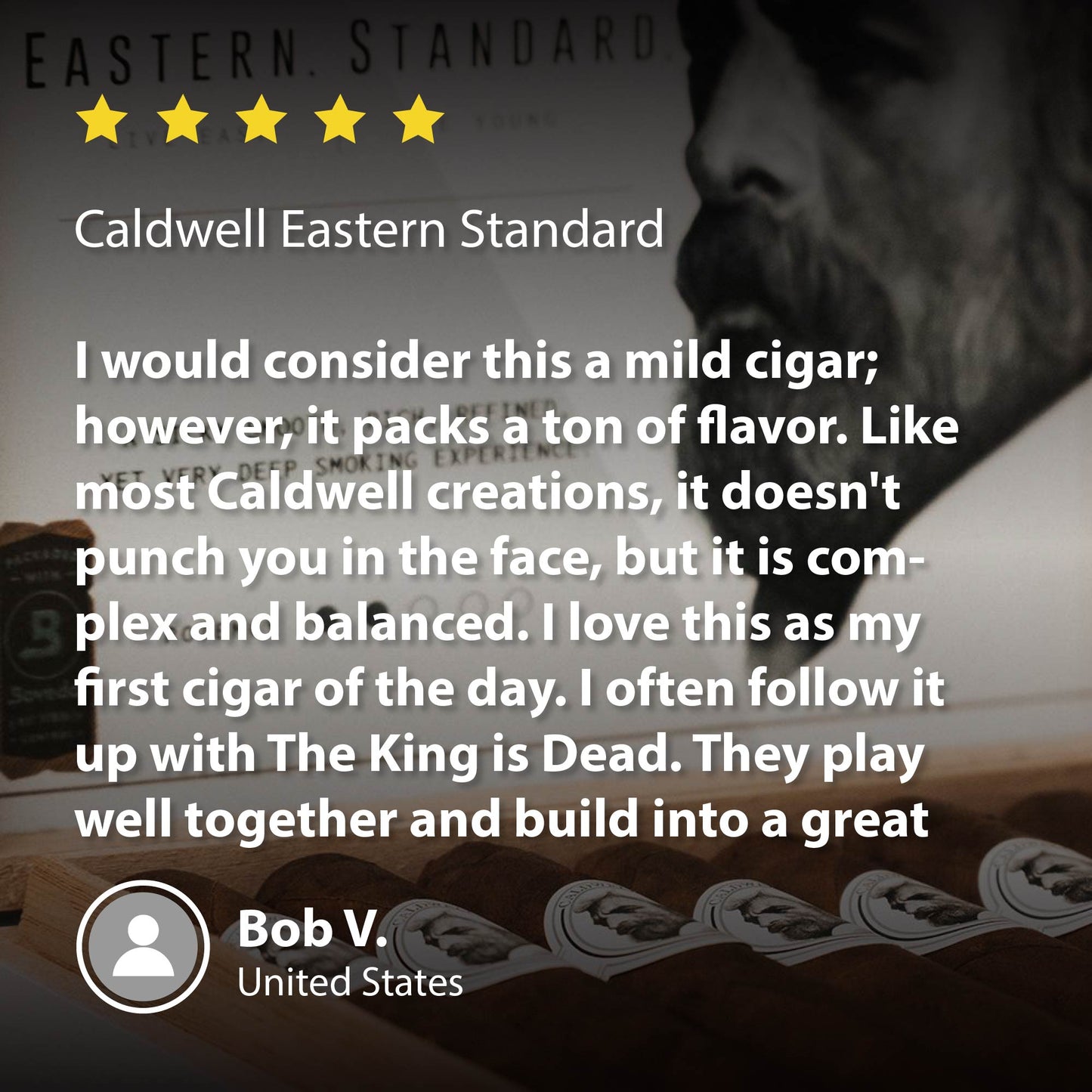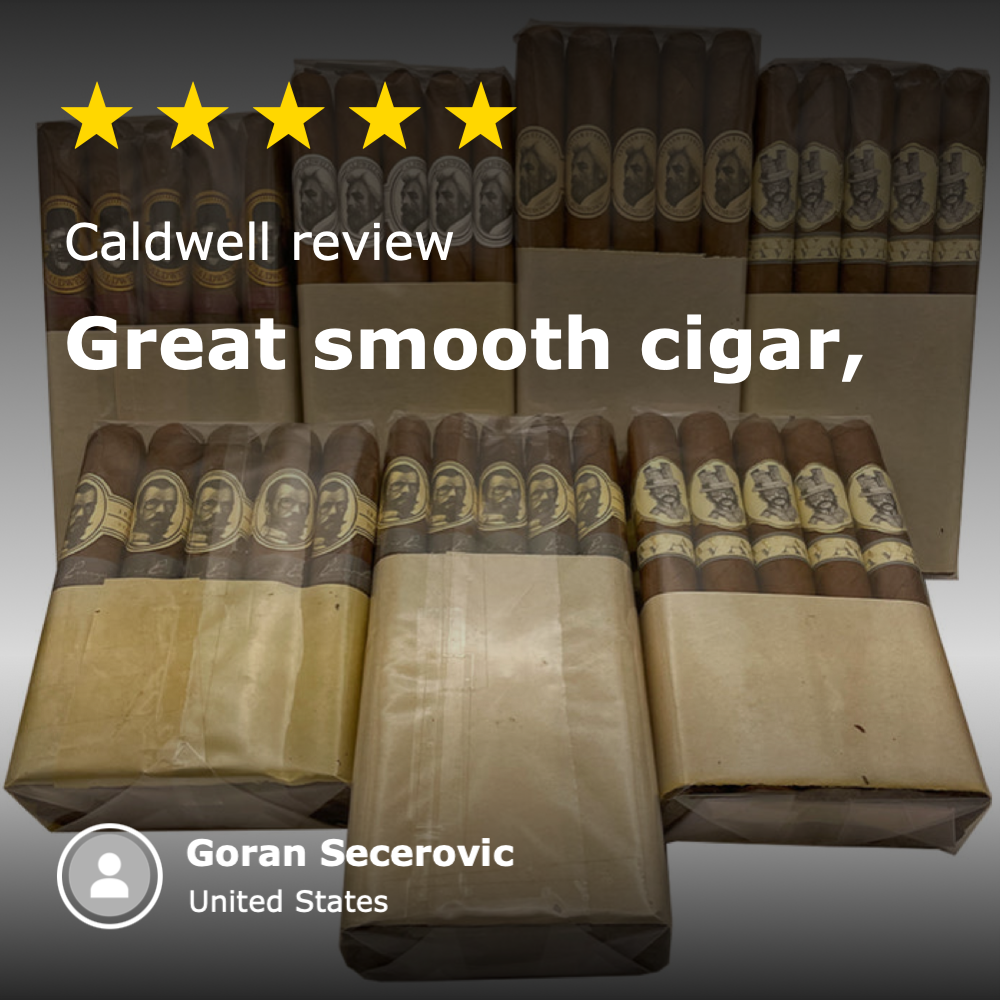 https://cdn.shopify.com/s/files/1/0469/2475/9197/files/brandonsreview.jpg?v=1604865278
Brandon's Thoughts: I remember where I was when I first smoked this cigar (the poker table at our old location. It was at this point I became interested in learning more about the Caldwell brand. I recall thinking this is a cigar that I could enjoy any time of day. It is mild enough to start my day with, but it has enough flavor to enjoy anytime. It delivered the creaminess and nuttiness that I would expect from a Connecticut, but it has just enough white pepper and spice to keep you interested. Recommended Pairing: Delirium Tremens
About Renegade Cigars
At Renegade, you will find one of the largest humidors in the Dallas area. You will find the best selection of the most popular brands that are desired by people all around the country. Our humidor houses a perfectly curated selection of major brands that you cannot find anywhere else in the cigar world.
Mild, Flavorful, Unique
This cigar is a great introduction to Robert Caldwell's brand. Not strong, but full of great flavor!
Much flavor
I would consider this a mild cigar; however, it packs a ton of flavor. Like most Caldwell creations, it doesn't punch you in the face, but it is complex and balanced. I love this as my first cigar of the day. I often follow it up with The King is Dead. They play well together and build into a great smoking experience.